Poems about Mental Illness that will Help Avoid the Stigma
Poems about Mental Illness that will Help Avoid the Stigma.
Poems about Mental Illness – We live in a world where many illnesses that society once considered shameful are now openly discussed and accepted.
Unfortunately, mental illness seems to still carry a certain stigma, a stigma that prevents many sufferers from seeking out help.
Sufferers are utterly powerless over their disease, but as if it were an option, many people try to make them feel bad for getting it.
The consequence is always family issues and a lack of friendship. We must remember, more than anything, individuals suffering from mental illness deserve to feel welcomed and loved. It's up to every single one of us to avoid the stigma.
1. FROM THE NURSERY
When I was born, you waited
behind a pile of linen in the nursery,
and when we were alone, you lay down
on top of me, pressing
the bile of desolation into every pore.

And from that day on
everything under the sun and moon
made me sad — even the yellow
wooden beads that slid and spun
along a spindle on my crib.

You taught me to exist without gratitude.
You ruined my manners toward God:
"We're here simply to wait for death;
the pleasures of earth are overrated."

– BY JANE KENYON
2. BOTTLES
Elavil, Ludiomil, Doxepin,
Norpramin, Prozac, Lithium, Xanax,
Wellbutrin, Parnate, Nardil, Zoloft.
The coated ones smell sweet or have
no smell; the powdery ones smell
like the chemistry lab at school
that made me hold my breath.

– BY JANE KENYON
3. SUGGESTION FROM A FRIEND
You wouldn't be so depressed
if you really believed in God.

– BY JANE KENYON
4. OFTEN
Often I go to bed as soon after dinner
as seems adult
(I mean I try to wait for dark)
in order to push away
from the massive pain in sleep's
frail wicker coracle.

– BY JANE KENYON
5. ONCE THERE WAS LIGHT
Once, in my early thirties, I saw
that I was a speck of light in the great
river of light that undulates through time

I was floating with the whole
human family. We were all colors — those
who are living now, those who have died,
those who are not yet born. For a few
moments I floated, completely calm,
and I no longer hated having to exist

Like a crow who smells hot blood
you came flying to pull me out
of the glowing stream.
"I'll hold you up. I never let my dear
ones drown!" After that, I wept for days.
6. IN AND OUT
The dog searches until he finds me
upstairs, lies down with a clatter
of elbows, puts his head on my foot.

Sometimes the sound of his breathing
saves my life — in and out, in
and out; a pause, a long sigh.

– BY JANE KENYON
7. PARDON
A piece of burned meat
wears my clothes, speaks
in my voice, dispatches obligations
haltingly, or not at all.
It is tired of trying
to be stouthearted, tired
beyond measure.

We move on to the monoamine
oxidase inhibitors. Day and night
I feel as if I had drunk six cups
of coffee, but the pain stops
abruptly.

With the wonder
and bitterness of someone pardoned
for a crime she did not commit
I come back to marriage and friends,
to pink fringed hollyhocks; come back
to my desk, books, and chair.

– BY JANE KENYON
8. CREDO
Pharmaceutical wonders are at work
but I believe only in this moment
of well-being. Unholy ghost,
you are certain to come again.

Coarse, mean, you'll put your feet
on the coffee table, lean back,
and turn me into someone who can't
take the trouble to speak; someone
who can't sleep, or who does nothing
but sleep; can't read, or call
for an appointment for help.

There is nothing I can do
against your coming.
When I awake, I am still with thee.

– BY JANE KENYON
9. WOOD THRUSH
High on Nardil and June light
I wake at four,
waiting greedily for the first
note of the wood thrush. Easeful air
presses through the screen
with the wild, complex song
of the bird, and I am overcome

by ordinary contentment.
What hurt me so terribly
all my life until this moment?
How I love the small, swiftly
beating heart of the bird
singing in the great maples;
its bright, unequivocal eye.

– BY JANE KENYON
10. Love Is Patient
You tell me every day
How much I mean to you.
Now it's time for me to say
What I know is absolutely true.

I know how much you love me
And just how much you care.
You don't always have to say it
Because you do just by being there.

I know you really worry
Every time my mood seems to change.
I want you and only you,
No matter how often I act strange.

I may not have life figured out,
But trust me, that's okay.
Because with you, no matter what,
I have the strength to make it through each day.

You love me on my bad days
More than you do the good ones.
You love me more when you've had enough
And think that you should run.
11. Another Breakdown
It's hard when you're always lying,
Always hiding the way you feel.
Losing your sight on truthful words,
Forgetting what is real.

It's hard when you forget to laugh
And you're scared that someone might see.
Hoping no one saw your face,
As you struggle to remember how to breathe.

It's hard to pretend you're happy,
And you're terrified someone might ask.
It's becoming harder every day;
It's becoming quite a task.

You feel when your body shakes,
As it searches for something to hold.
Though the temperature feels hot,
Your heart and mind feel cold.

– BY Shaydee A. Ault
12. Now You've Recovered
When you recover, what will you do?
When you recover, will you still be you?
Will you be stronger, will you be new,
When you recover from what you've been through?

Can life get better than it was before?
Will you realize your dreams and improve your score?
Will people still remember your name,
Or will they forget you because they're ashamed?

Life in recovery may not be the same.
The rules may have changed in this brand new game.
You can pick up the pieces and make a new start,
And courage and hope keep you from falling apart.

The world all around you seems different and changed.
Things that once were now seem out of range,
But you can recapture your life and fulfill
The dreams that were lost when you took ill.

– BY Charles A Cino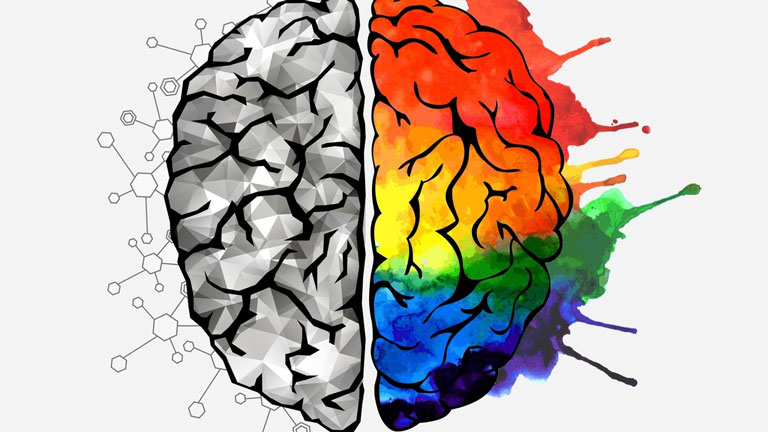 Poems about Mental Illness – It can be devastating to discover out you are suffering from a mental disorder. Most individuals work hard to seek care when faced with this problem and educate themselves about the disorder.
Even so, it may become incredibly difficult to keep a positive attitude and continue to maintain good contact with your loved ones. Often because of your disease, you can experience intense sorrow and anger, despite your best efforts.
These emotions are natural, and they should not be repressed.In reality, considering your mental illness, voicing them to a close friend or by writing will help you to cope, and even succeed.