Christmas Poems for Kids (Wishing Them a Merry Holiday)
It might be enjoyable to come up with fresh ideas for your family's festive family customs as the holidays get closer each year. When you and your family spend an evening together decorating the Christmas tree, reciting Christmas poems for kids, and decorating turns into a family event.
Better still, bake a batch of your favorite sugar cookies or some lovely gingerbread men and ladies, then spend the better part of a Saturday with sticky fingers decorating them with gobs of frosting and candies.
15 Christmas Poems for Kids
If your family is more Von Trapp, warm up the aging voice chords with a nice cup of cocoa before going caroling and singing everyone's favorite Christmas carols at your neighbors or a nearby senior center.
Perhaps you and the kids already have a nightly reading time before bed. Use this break from reading the next Harry Potter book to start a daily habit of reading a Christmas poem as a family.
With these simple, lighthearted, and whimsical poems, it's easy to keep early readers practice each night. We've got enough here to get you started. They will undoubtedly have dreams about Santa Claus, reindeer, Frosty the Snowman, and a dozen more fantastical holiday imagery before going to bed, which will no doubt enchant them and make them feel festive.
1. Christmas Recipe by Gay Dowling
A pound of fun
And a pound of joy
Make a nice present
For a girl or boy.

A cup of goodness
And a cup of love
Really are gifts
From heaven above.

A pinch of holly
And a pinch of pine
Now, we know
It's Christmas time.
2. Talking Turkeys by Annabel Sheila
A squeak on the stairs.
Could Santa be here?
Better pull my blankets
Up to my ears.

He comes down the chimney,
That's how he gets in.
Santa uses magic
To make himself thin.
I better keep still,
Can't make a peep.
He doesn't leave toys,
Unless you're asleep.

My door just opened.
Someone's by my bed.
It wasn't Santa after all,
'Cause Mom just kissed my head.
READ ALSO:
3. My Dad Would Like To Be Santa by Graham Craven
How would you describe your acting experience to your little princess without having to lie about some fairy? This poem gives you that liberty to tell her who dresses in red with a long white mustache by describing yourself.
His belly's getting bigger,
And his hair is turning white.
His eyes shine and sparkle
Like the stars on Christmas night.

He couldn't fit down chimneys
When he can just fit through a door.
One mince pie would never do
He'd only ask for more.

He likes a nip of brandy;
It sets his cheeks aglow.
When he forgets the words to carols,
He just shouts Ho, Ho, Ho.
4. A Ride With Santa by Ovie Pedige Tanner
I wish that dear old Santa
Would take me for a ride;
I'd like to drive his reindeer
And sit by Santa's side.

I'd like to help old Santa
Find all the girls and boys,
So each one might be happy
With Christmas books and toys.

Jingle, jingle, jingle,
Christmas toys we'd bring;
Jingle, jingle, jingle,
How the bells would ring!
5. Remember the Reindeer 
Hang up the stockings.
Decorate the tree.
Presents placed perfectly.
What a sight to see!

Milk and cookies are out,
Kids are tucked in tight.
There's so much to do
On Christmas Eve night!

Before you take a snooze
And dream of the next day,
Don't forget some food
For the friends who pull the sleigh!

You see, reindeer need snacks, too
A little love and fun
To help Santa through the night,
And get the important job done!
READ ALSO:
6. A Chubby Little Snowman 
A chubby little snowman
Had a carrot nose.
Along came a bunny,
And what do you suppose?
That hungry little bunny
Looking for some lunch,
Grabbed that snowman's nose,
Nibble, nibble, crunch!
7. Christmas Stars by Marie Irish
The golden Christmas stars shine down
With a cheerful Christmas glow,
And twinkle a Yuletide message
To the busy world below;
They tell of the peace and good will
The Christmas time brings to earth,
The peace and good will all should feel
At this season of joy and mirth.
8. Five Little Reindeer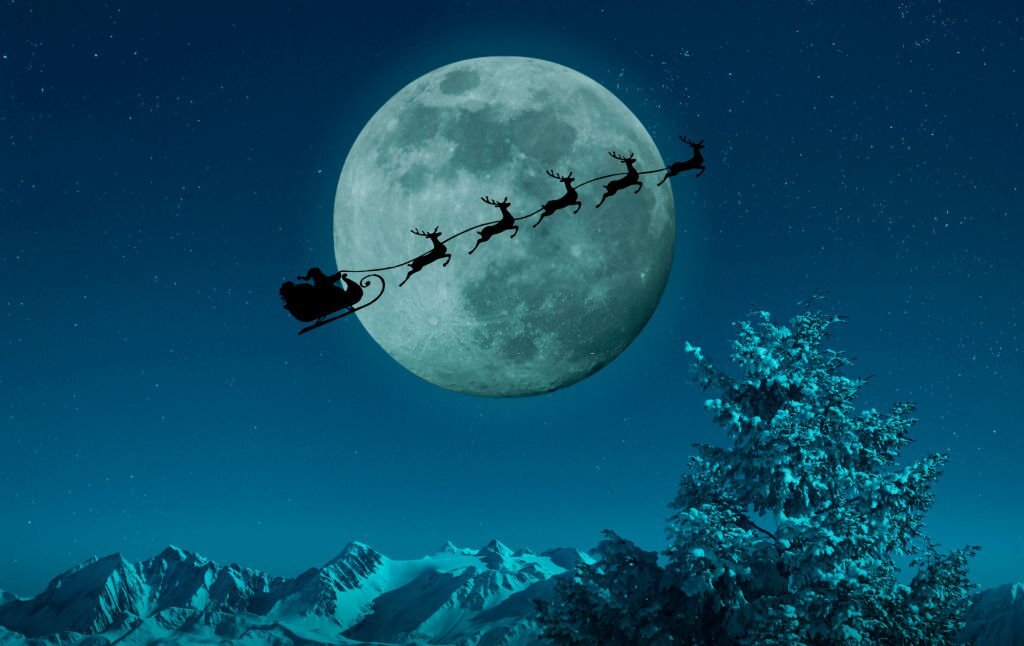 Stories of reindeer in the sky seem to have taken our tenderlings' hearts and they never get to hear of them land. Tell little princess how playful the reindeer are just as little children. Tell them that they too play in the snow.
Five little reindeer playing in the snow
The first one said, "Can you see my nose glow?"
The second one said, "Listen to me sing!"
The third one said, "I can hear the bells ring."
The fourth one said, "Let's eat the pie!"
The fifth one said, "I'm ready to fly."
Then clomp went their hooves
And the snow fell white
As the five little reindeer flew out of sight.
9. Christmas Dog 
Tonight's my first night as a watchdog,
And here it is Christmas Eve.
The children are sleeping all cozy upstairs,
while I'm guardin' the stockin's and tree.
10. The Grinch (Excerpt) by Dr. Seuss
And the Grinch, with his Grinch-feet ice cold in the snow,
Stood puzzling and puzzling, how could it be so?
It came without ribbons. It came without tags.
It came without packages, boxes or bags.
And he puzzled and puzzled 'till his puzzler was sore.
Then the Grinch thought of something he hadn't before.
What if Christmas, he thought, doesn't come from a store?
What if Christmas, perhaps, means a little bit more?
11. A Christmas Angel by Denise Burke
Oh, I wish I was an angel on the tree
Oh, I wish I was an angel on the tree
I'd give every girl and boy
Lots of Christmas peace and joy
Oh, I wish I was an angel on the tree
12. What Reminds You of Christmas? by Ernestine Northover
A holly wreath hung on the door,
Or presents strewn across the floor,
Tall Christmas tree with baubles bright,
Which fills our hearts with such delight.

Carols sung out in the snow,
A Snowman built with eyes aglow,
Crackers pulled, a song to sing,
Candles lit, and bells that ring.

Roasted turkey, which tastes divine,
Rich fruit cake, with an iced design,
No, the most important reminder of all,
Is the birth of a babe in an Ox's stall.
13. Mom Is Making Christmas by Vicky A. Luong
Cookies baking in the kitchen,
The smell floats through the air;
Mom is making Christmas
with her usual merry flair

The house she gaily decorated,
Each gift she stitched with love,
And we'll gather around the Christmas tree
for an evening of old-fashioned fun

This evening she'll sing a carol for us
With her angel's voice
Yes, Mom is making Christmas,
A true reason to rejoice.
READ ALSO:
14. Christmas Long Ago by Dona M. Maroney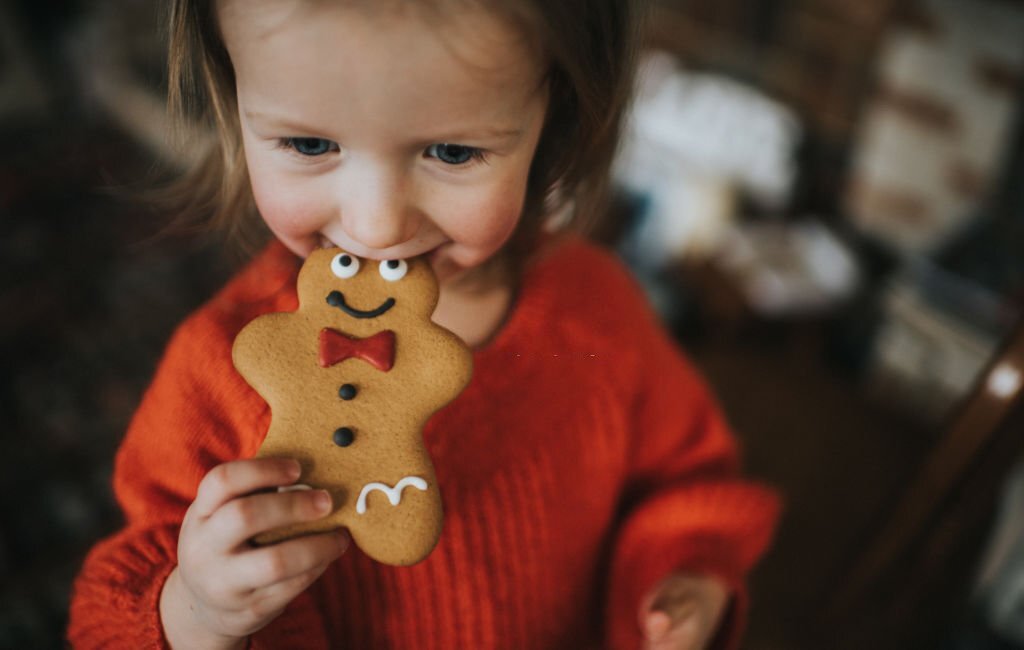 Describe your experience with Christmas and the warmth of friends in the most nostalgic way ever. Tell of the trees, the snowman, the candy and how you always missed Santa by a cold Christmas night's induced slumber.
Frosty days and ice-still nights,
Fir trees trimmed with tiny lights,
Sound of sleigh bells in the snow,
That was Christmas long ago.
Tykes on sleds and shouts of glee,
Icy-window filigree,
Sugarplums and candle glow,
Part of Christmas long ago.
Footsteps stealthy on the stair,
Sweet-voiced carols in the air,
Stocking hanging in a row,
Tell of Christmas long ago.
Starry nights so still and blue,
Good friends calling out to you,
Life, so fact, will always slow…
For dreams of Christmas long ago.
15. Christmas by M.E. Miro
Christmas is more than a day in December
It's all of those things that we love to remember
It's carolers singing familiar refrains
Bright colored stockings and shiny toy trains
Streamers of tinsel and glass satin balls
Laughter that rings through the house and its halls
Christmas is more than a day in December
It's the magic and the love
That we'll always remember
When your little princess is all tucked-in after a Santa-experience, you can read one of these to mold her a perfect Christmas dream. When all is said and recited, you can share your experience here with us and how she so loved these poems.