The Man in the Mirror Poem (Self-Awareness Poems)
The man in the mirror poem is frequently recited to inspire one's self and others. The poem is also wrongly referred to as "The Man in the Mirror".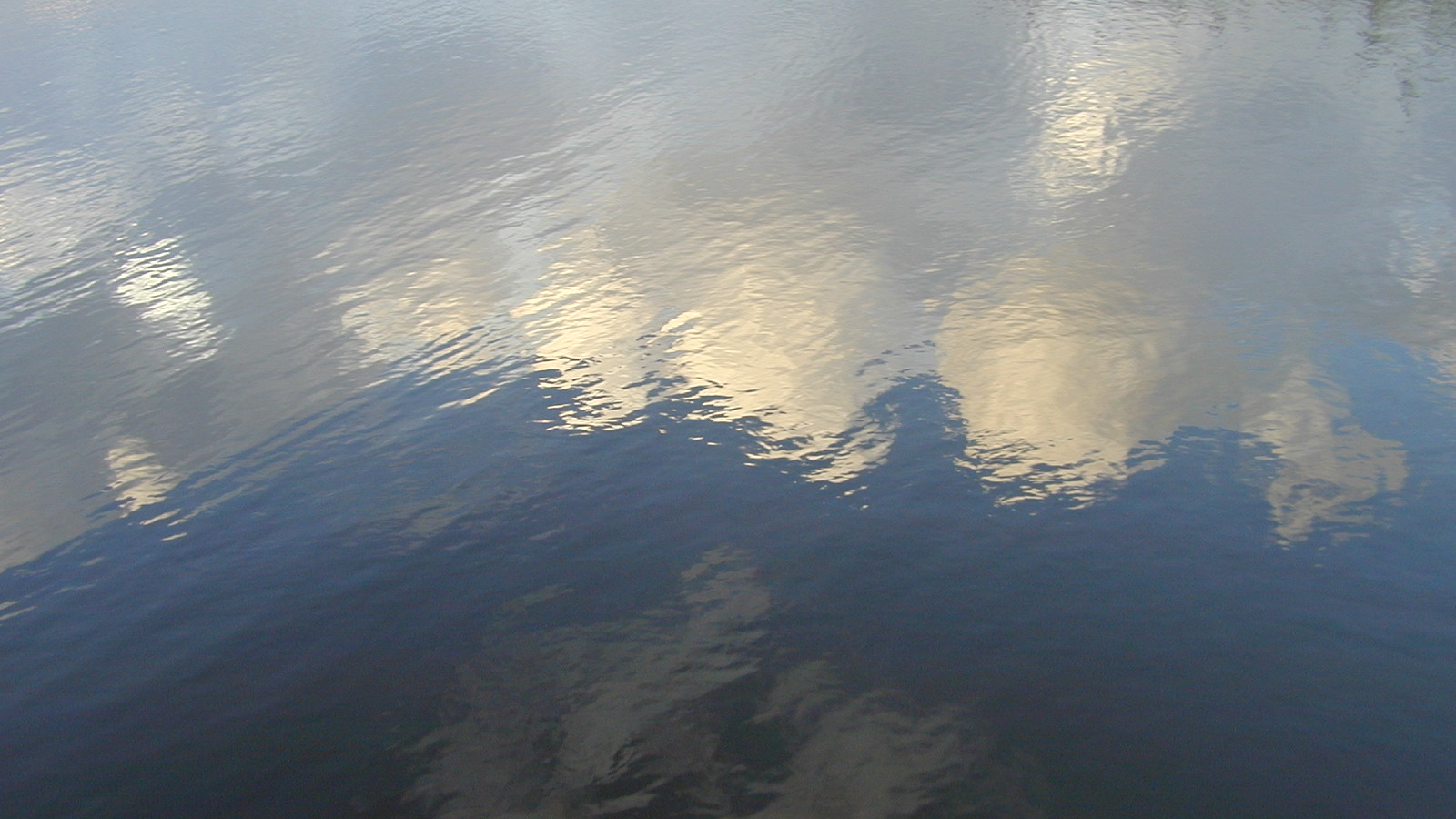 The Man in the Mirror Poem Selection
You will find this poetry collection an interesting one, since it is colored with both themes of self-awareness and love.
The Man in the Mirror (The Man in the Mirror Poem)
When you get all you want and you struggle for self,
and the world makes you king for a day,
then go to the mirror and look at yourself
and see what that man has to say.

For it isn't your mother, your father or wife
whose judgment upon you must pass,
but the man, whose verdict counts most in your life
is the one staring back from the glass.

He's the fellow to please,
never mind all the rest.
For he's with you right to the end,
and you've passed your most difficult test
if the man in the glass is your friend.

You may be like Jack Horner and "chisel" a plum,
And think you're a wonderful guy,
But the man in the glass says you're only a bum
If you can't look him straight in the eye.

You can fool the whole world,
down the highway of years,
and take pats on the back as you pass.

But your final reward will be heartache and tears
if you've cheated the man in the glass.
By, Dale Wimbrow
READ ALSO!!!
Ode To My Socks (The Man in the Mirror Poem)
Mara Mori brought me
a pair of socks
which she knitted herself
with her sheepherder's hands,
two socks as soft as rabbits.
I slipped my feet into them
as if they were two cases
knitted with threads of twilight and goatskin,
Violent socks,
my feet were two fish made of wool,
two long sharks

sea blue, shot through
by one golden thread,
two immense blackbirds,
two cannons,
my feet were honored in this way
by these heavenly socks.
They were so handsome for the first time
my feet seemed to me unacceptable
like two decrepit firemen,
firemen unworthy of that woven fire,
of those glowing socks.

Nevertheless, I resisted the sharp temptation
to save them somewhere as schoolboys
keep fireflies,
as learned men collect
sacred texts,
I resisted the mad impulse to put them
in a golden cage and each day give them
birdseed and pieces of pink melon.
Like explorers in the jungle
who hand over the very rare green deer
to the spit and eat it with remorse,
I stretched out my feet and pulled on
the magnificent socks and then my shoes.

The moral of my ode is this:
beauty is twice beauty
and what is good is doubly good
when it is a matter of two socks
made of wool in winter.
By, Pablo Neruda
The Passionate Shepherd to His Love
Come live with me and be my love,
And we will all the pleasures prove
That valleys, groves, hills, and fields,
Woods or steepy mountain yields.

And we will sit upon the rocks,
Seeing the shepherds feed their flocks,
By shallow rivers to whose falls
Melodious birds sing madrigals.

And I will make thee beds of roses
And a thousand fragrant posies,
A cap of flowers, and a kirtle
Embroidered all with leaves of myrtle;

A gown made of the finest wool
Which from our pretty lambs we pull;
Fair lined slippers for the cold,
With buckles of th purest gold;

A belt of straw and ivy buds,
With coral clasps and amber studs:
And if these pleasures may thee move,
Come live with me and be my love.

The shepherds' swains shall dance and sing
For thy delight each May morning:
If these delights thy mind may move,
Then live with me and be my love.
READ ALSO !!!
Bride Song (The Man in the Mirror Poem)
Too late for love, too late for joy,
Too late, too late!
You loitered on the road too long,
You trifled at the gate:
The enchanted dove upon her branch
Died without a mate;
The enchanted princess in her tower
Slept, died, behind the grate;
Her heart was starving all this while
You made it wait.

Ten years ago, five years ago,
One year ago,
Even then you had arrived in time,
Though somewhat slow;
Then you had known her living face
Which now you cannot know:
The frozen fountain would have leaped,
The buds gone on to blow,
The warm south wind would have awaked
To melt the snow.

Is she fair now as she lies?
Once she was fair;
Meet queen for any kingly king,
With gold-dust on her hair,
Now these are poppies in her locks,
White poppies she must wear;
Must wear a veil to shroud her face
And the want graven there:
Or is the hunger fed at length,
Cast off the care?

We never saw her with a smile
Or with a frown;
Her bed seemed never soft to her,
Though tossed of down;
She little heeded what she wore,
Kirtle, or wreath, or gown;
We think her white brows often ached
Beneath her crown,
Till silvery hairs showed in her locks
That used to be so brown.

We never heard her speak in haste;
Her tones were sweet,
And modulated just so much
As it was meet:
Her heart sat silent through the noise
And concourse of the street.
There was no hurry in her hands,
No hurry in her feet;
There was no bliss drew nigh to her,
That she might run to greet.

You should have wept her yesterday,
Wasting upon her bed:
But wherefore should you weep today
That she is dead?
Lo we who love weep not today,
But crown her royal head.
Let be these poppies that we strew,
Your roses are too red:
Let be these poppies, not for you
Cut down and spread.
READ ALSO !!!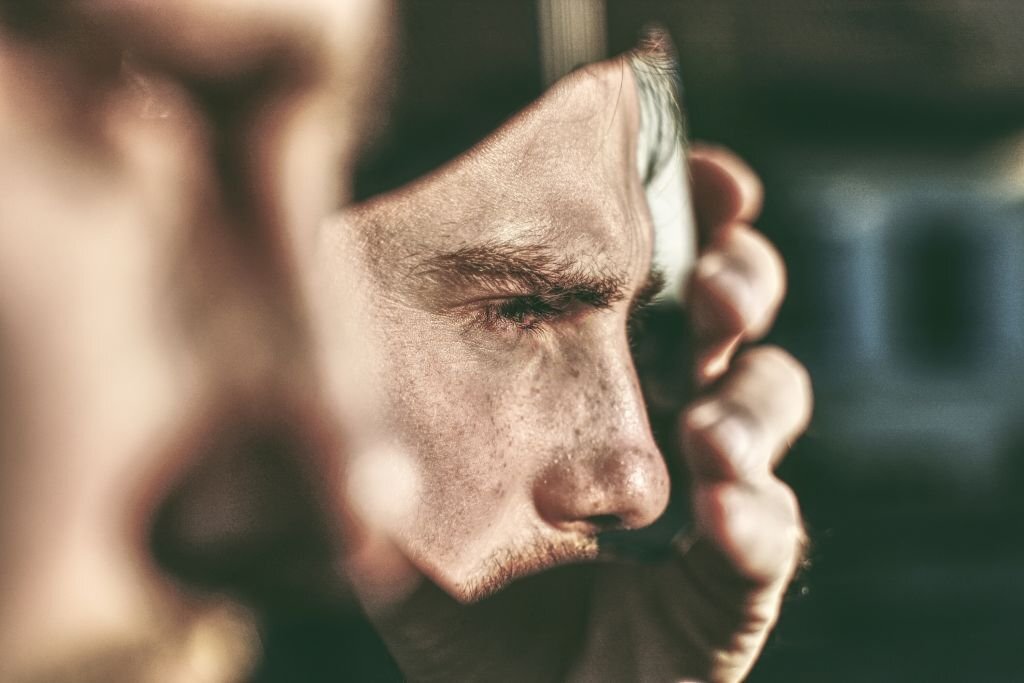 A Blue Valentine (The Man in the Mirror Poem)
Monsignore,
Right Reverend Bishop Valentinus,
Sometime of Interamna, which is called Ferni,
Now of the delightful Court of Heaven,
I respectfully salute you,
I genuflect
And I kiss your episcopal ring.

It is not, Monsignore,
The fragrant memory of your holy life,
Nor that of your shining and joyous martyrdom,
Which causes me now to address you.
But since this is your august festival, Monsignore,
It seems appropriate to me to state
According to a venerable and agreeable custom,
That I love a beautiful lady.
Her eyes, Monsignore,
Are so blue that they put lovely little blue reflections
On everything that she looks at,
Such as a wall
Or the moon
Or my heart.
It is like the light coming through blue stained glass,
Yet not quite like it,
For the blueness is not transparent,
Only translucent.
Her soul's light shines through,
But her soul cannot be seen.
It is something elusive, whimsical, tender, wanton, infantile, wise
And noble.
She wears, Monsignore, a blue garment,
Made in the manner of the Japanese.
It is very blue-
I think that her eyes have made it more blue,
Sweetly staining it
As the pressure of her body has graciously given it form.
Loving her, Monsignore,
I love all her attributes;
But I believe
That even if I did not love her
I would love the blueness of her eyes,
And her blue garment, made in the manner of the Japanese.

Monsignore,
I have never before troubled you with a request.
The saints whose ears I chiefly worry with my pleas
are the most exquisite and maternal Brigid,
Gallant Saint Stephen, who puts fire in my blood,
And your brother bishop, my patron,
The generous and jovial Saint Nicholas of Bari.
But, of your courtesy, Monsignore,
Do me this favour:
When you this morning make your way
To the Ivory Throne that bursts into bloom with roses
because of her who sits upon it,
When you come to pay your devoir to Our Lady,
I beg you, say to her:
"Madame, a poor poet, one of your singing servants yet on earth,
Has asked me to say that at this moment he is especially grateful to you
For wearing a blue gown".
By, Joyce Kilmer
We trust you enjoyed reading these mind blowing poems on our platforms, if you had a great read do not forget to always come back here whenever you feel like reading good poetry.
Daily Time Poems.