Poetry For Single Mothers that will move you to tears
Poetry For Single Mothers that will move you to tears
Poetry For Single Mothers – Poetry is an art that connects with different people for different reasons at different times in their lives.
I honor that no two women's journeys are the same.
However, I believe there is an age-old picture being painted of single mothers that are covered in brushstrokes of despair and pain.
The aim of these Poems below is to shatter that idea.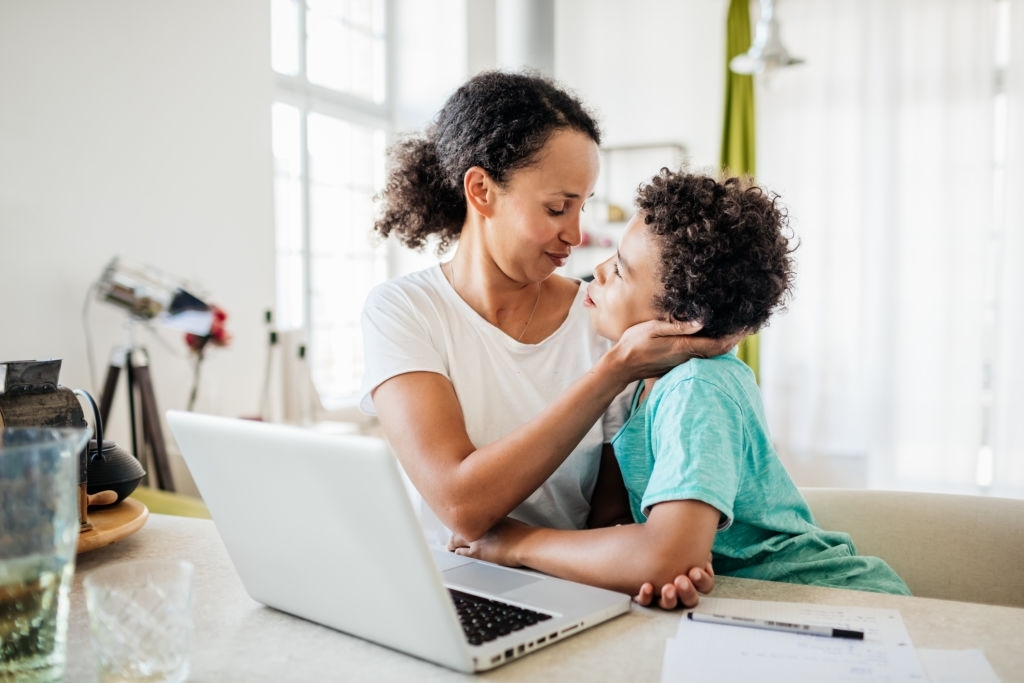 1. A Single Mom In A Man's World
Smart and driven from the start of her career.
She completed her doctorate with nothing to fear.
Teaching generations of managers was her gift.
Her students were never bored or left adrift.

And now another employee has gone for no reason.
For her, a new job, a new life, and a brand new season.
She is a gentle yet blunt soul.
Equal pay for equal work was her goal.

Let's give her credit for raising two boys with plenty of love.
That talent or skill requires assistance from above.
Single mom's have it tougher than you or me.
Women deserve every chance, can't you see?

A good friend to me she has been.
I truly believe she has won in the end.
Fame, fortune, and love will be hers.
Not that I think that is all she prefers.

Recognition for a job well done.
This is why Rhonda's work has
only begun.
One more line and I'll be through.
Rhonda Bell, I am proud of you.
– Poem by Manager Poet
2. Wild Flowers/11: Single Mom
She had a brother
Once he jumped into water
To save a drowning stranger
But had died himself.

She vowed not to marry
To look after her old parents
And gave birth to a girl child through IVF
Using a donor sperm.

She was from a conservative community
So found this way to quell all curiosity
About her single partner hood
And the missing father of the child.

She is a class one officer in Gujrat
And single mom of India.
She had faced many problems initially
But time has solved everything.
(Wild Flowers)
– Poem by Asit Kumar Sanyal
3. IN PRAISE OF A SINGLE MOM
I wonder what you were thinking
You had no time to weep
You were going to have a child
You were determined to keep

Suggestions came from everyone
How could you bear the shame
No husband and a missing father
The child would have your name

You gave me life, you gave me love
Forgetting all your future plans
You nurtured me to adulthood
Without a father's hand

We cried together laughed together
We weathered all the storms
To me you are the best
In all the world, my Mom
– Poem by Gerardo Campbell
4. My Mom
A woman whom I love…
Waits outside my bedroom door.
A woman whom I care for…
Is there when I am hurt, sad, or mad.
A woman whom I appreciate…
Honors me for the person I am inside.
A woman whom I fear…
Pushes and pushes if only for the better.
A woman who is thoughtful…
Thinks of others before she thinks of herself.
This woman is My Mom…
She cries when I cry…
She's mad when I'm mad…
She's hurt when I'm hurt…
And…
She's sad when I'm sad.
This woman is My Mom.
– Poem by Junior Guerra
5. What Would I Do Without You?
Ever since I was a little girl, you showed me right from wrong;
inspired me with your courage, put me to bed with a song..

When you got sick and almost died,
you always kept your pain inside to spare me.

You never let me see your tears,
encouraged me to be strong.

Who could know what God's plan was,
He let me keep you after all.

Every day you told me, Education is the key.
It all sunk in, because now I'm in college, securing a good life.

If things had turned out differently,
If you had been taken away,

And your words had never gotten through,
where would I be today?

All in all, it seems as though,
I owe my life to you,

You are my Mom, and if you weren't here,
I don't know what I'd do.
– Poem by Martina Middleton
6. She Makes A House A Home
The lady who has loved you as you've grown
will always love and cherish you for all time.
She has the greatest heart ever known.

She watched you grow through every milestone
and held you during every bedtime.
She is the lady who has loved you as you've grown.

You happen to be her most precious stone,
and her love is as brilliant as a summer's day.
She has the greatest heart ever known.

And if you ever feel alone,
she is the one to make you feel fine.
She has loved you as you've grown.

She will brag about you to anyone known,
because to her, you are perfectly sublime.
Her heart is the greatest ever known.

I desire to be like her when I am grown
and have a daughter of my own,
because she has taught me how to love as I've grown.

She has the greatest heart ever known.
– Poem by Maggie Bernard
7. A Woman's Capability
She is the "Rhinoceros Beetle,"
There is nothing she can't handle.
She is the burning candle, spreading light,
Pushing darkness away, inviting it to be bright.

She stands by "to live and let live,"
Makes her community come alive.
She is a mother;
Dare anyone cause her bother.

She is an angel in life,
Sister, mother and wife.
She goes beyond the barrier of pain,
Withstanding burning sun and rain.

Men work for self,
While she toils selflessly.
Let us give strength to her,
Respect the causes she stand for.

She is behind every success,
Not expecting any praise.
– Poem by Tejas P
8. Mother's Love
Whose love can equal
the love of a mother
Whose devotion, so loyal and true
Who suffers so much
for the joys of another
who works with such pleasure
as mother, for you.

You hail with delight
the friendships of others
you revel in love of the sweetheart you've won
yet where can you find a friendships like mother's
unbroken till death calls and life's
work is done.
– Poem by Darlene Eck
There are a lot of single mothers out there. Thrown into confusion after discovering that they were pregnant, whether unwanted or unplanned who had to deal with the pain of raising the child alone because the father left.
Or even those that suffered the loss of their husbands and had to raise the child alone. These poems are to encourage them or hopefully put a smile on their face. We hope you had a good read.
Daily Time Poems.