15+ Books Like Lord of the Rings
Years after its initial release, the Lord of the Rings trilogy continues to have a growing fan base. But after finishing this timeless work, where should you go?
Make sure to read this article all the way through if you want to continue reading fantasy novels but aren't sure where to begin.
Salvatore is well-known to die-hard lovers of science fiction and fantasy because he has written over 40 books and is a fervent advocate for contemporary epic fantasy.
The Dungeons & Dragons Forgotten Realms series, featuring the spin-off character Drizzt from an earlier trilogy, has received positive reviews and is very well-liked.
The first book provides background information on Drizzt's life as an elf born into an evil civilization.
This gets the don't-miss list because it is praised for being both fulfilling for die-hard fans and a fantastic introduction for youngsters and people just getting into fantasy.
In contrast to Lord of the Rings, which is a sprawling epic, A Wizard of Earthsea is more like The Hobbit in that it centers on Ged, a young wizard who must deal with the terrible consequences of his pride and stupidity.
Le Guin is a fantasy powerhouse with a dazzling ability for rich world-building that feels effortless.
Jemisin, who writes "decolonized fiction, for our post-colonial world," is another author you shouldn't miss.
The Fifth Season takes place on a future Earth when catastrophic tectonic activity is rampant and continents have migrated in a jumbled mass.
Depending on the region, those who have the ability to harness the Earth's energy and prevent earthquakes are either admired or despised.
This book has received praise for its distinct magic system and creative storytelling techniques. "An extra star for the narrative's staying force," one critic wrote.
READ ALSO!!
Amazingly intricate storylines that linger for chapters and for multiple books, snagging in unexpected places, make this series so complex. Laia and Elias, a slave and a soldier in the Martial Empire, are the main protagonists.
They look into the powers of evil that motivate the savagery they live in because neither of them is happy with their current situation.
What they discover is an unusual combination of bad people and old magic. Choose this series if you enjoy audiobooks, fantastic world-building, and epic storytelling.
This tale can stand on its own two feet and is comparable to Lord of the Rings in that it features an unusual hero, which draws readers in.
Although Zacharias and Prunella are denigrated because of their gender and color, it is in their capable, if underappreciated, hands that magic will return to England.
The political climate of the Regency era is layered atop the fantastical setting and clever characters in this fascinating book.
6. Aurora Rising By Amie Kaufman and Jay Kristoff
The story of Aurora Rising, which is set a few hundred years in the future, centers on a scrambled band of cadets led by Tyler.
The star student of the academy is forced to hang around with the bottom feeders after his own act of bravery causes him to miss graduation.
A surprising mystery involving telekinesis, a conspiracy, and a girl who has been in cyber sleep for hundreds of years draws the gang together swiftly.
This novel, which is the first in a trilogy, promises to deliver on unexpected characters and battles between good and evil.
7. Dragonsong By Anne Mccafferty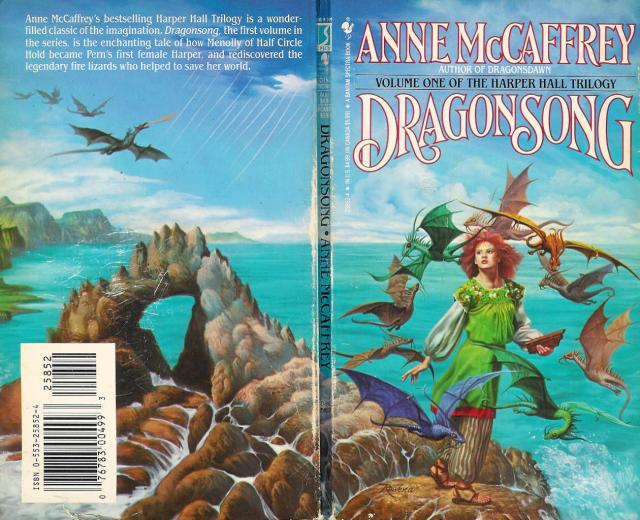 Dragonsong is a good read in a world where "Mother of Dragons" merchandise and memes are everywhere.
Mellony is a fictional character from a musical who flees in order to honor her suppressed passion for music.
She eventually trains nine fire-breathing lizards to sing, and she rises to the position of Mistress of Music.
Even if this is already incredible, her new charges could just be able to save Mellony's world.
8. The Demon King By Cinda Williams Chima
The Demon King, the first book in this epic four-novel series, features stand-alone leads whose stories gradually converge.
As Han and Raisa establish their points of view in a series that builds gradually to an action-packed conclusion, we are introduced to several clans and classes.
Topics like the desire to influence one's destiny and the pursuit of a sense of belonging are touched upon by queenship, magic, and magical amulets.
9. Sabriel By Garth Nix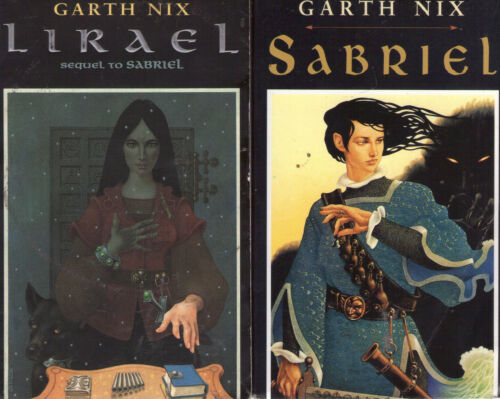 Young Sabriel's story is told as she ventures out of her comfort zone in pursuit of her father, who has gone missing.
Her insights force her to confront a world she has been insulated from when she enters the Old Kingdom.
The imaginative world-building that we come across as we follow Sabriel will be appreciated by those who enjoy the journey element of Tolkien's writings, and any reader will be happy to have met the tenacious and relatable main character.
In general, readers looking for works similar to The Lord of the Rings should start right here.
Many of the revered high-fantasy clichés are present in The Deed of Paksenarrion, including magical gifts and modest beginnings in a Middle-earth-like setting.
Although the plot feels similar, the choice to have a teenage girl play the primary character is a welcome departure.
Numerous readers have also noted that Paks and her journey are unique, extraordinary, and worth going back to.
One of the best female-led fantasy series is this one. Our main character, who is a force to discover the true potential and full extent of her strength, is focused on a magical power called Grace.
One of the rare individuals in her nation born with special abilities, Katsa is a Graceling. She is capable of killing a man using only her hands. Katsa, the king's niece, is compelled to serve the monarch as a thug rather than enjoying a life of luxury.
The series is incredibly engaging because of this intriguing arc, which is why so many people adore it.
The Grace of Kings has been called "lighthearted, thoughtful, inclusive, and epic," and it is deserving of the honors it has garnered.
When the dust of their revolution settles, Kuni and Mata, who are ideological opposites who were pulled together in their struggle against tyranny, find themselves in charge of distinct factions with different plans for the future.
Although this is quite different from Lord of the Rings in terms of trick gods and mythical story developments, it is comparable in terms of the drawn-back perspective that allows the reader to see practically the entire globe.
It's a conventional fantasy series with all the expected trappings. From his early years with a troupe of traveling actors to his orphanage in a city plagued by crime and his daring attempt to enroll in the prestigious school of magic, the novel chronicles Kvothe's life in the hero's own words.
The Kingkiller Chronicles is a high-action fantasy epic written with a poet's pen about a little boy who grows up to become the most renowned wizard his planet has ever known.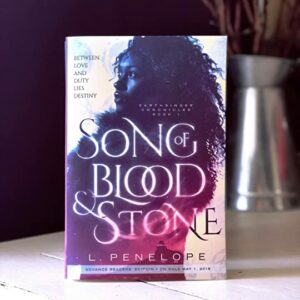 Song of Blood and Stone, a brand-new book with excellent reviews, introduces us to the magical system of Earthsingers and The Silent as well as two warring worlds that are divided by a thin barrier known as The Mantle.
The separation is failing, endangering the peace and putting countless lives in peril, as Jack, a spy from the other side of the Mantle, reveals to Jasminda, an Earthsinger living among The Silent.
Penelope produced a fulfilling narrative with compelling characters by tackling topics of race, homophobia, respectability politics, xenophobia, and more while also creating a rich fantasy world.
A fantasy setting with Middle Eastern influences, a throne held by force, mortal and supernatural dangers to avoid, and a cast of three-dimensional individuals with advantages and disadvantages?
Readers frequently link this book series, Throne of the Crescent Moon, to Robert E. Howard Conan novels of sword and sorcery.
Expect a welcome departure from the medieval European backdrop while yet enjoying the intrigue and excitement of previous high fantasy tales.
The worldbuilding of Robert Jordan's Wheel of Time trilogy has received high appreciation. Once you start reading the novels, it will be difficult to put them down because of how well-developed the characters are and how immersive the tale is due to this.
This is also helped by Jordan's writing style, which is frequently praised for being simple to read and distinctive enough to set it apart from other books of a similar genre.
Three peasant boys named Rand, Mat, and Perrin are seen running away from the Dark One's terrible Shadowspawn at the start of the first novel.
A powerful Aes Sedai named Moiraine shows up and tells them that the Dark One is planning to destroy the Wheel of Time.
The Dragon Sword and the Wind Child is a Western fantasy novel with aspects of Japanese mythology
Saya, a young girl, mainly ignores the conflict between the forces of light and evil until she learns that she is a reincarnated priestess of the Goddess of Dark.
Readers of The Lord of the Rings will like the reluctant protagonist and the conflict of feeling torn between light and dark
Although it's extremely intriguing because, in this novel, light and dark do not just refer to good and evil. It has also been noted as being incredibly atmospheric.
The titles listed above should provide a variety, whether you're a fantasy reader seeking something fresh to read or a librarian stashing some recommendations in the back of your mind.
We're sure you have further suggestions for books similar to The Lord of the Rings, do well to share your thoughts in the comment section below.