8 Essential Manga for Cat Lovers
Are you a cat lover? Then you will definitely enjoy reading this article. Take a look at these essential cat manga with plots and artwork that are almost as adorable as the actual furry creatures.
Cat lovers and dog lovers are the two main kinds of pet owners. Even if there are occasional exceptions, you're likely to find more people under these categories.
Cats differ from other animals. Underneath its attractive exterior is a seasoned and worn soul. They are also a recurring theme in Japanese literature, including manga, as they are an important emblem in Japanese folklore.
Our feline buddies could show up as magical allies, realistic pets, or anthropomorphized characters in cat manga.
You can read these adorably illustrated tales where whiskered pals take center stage.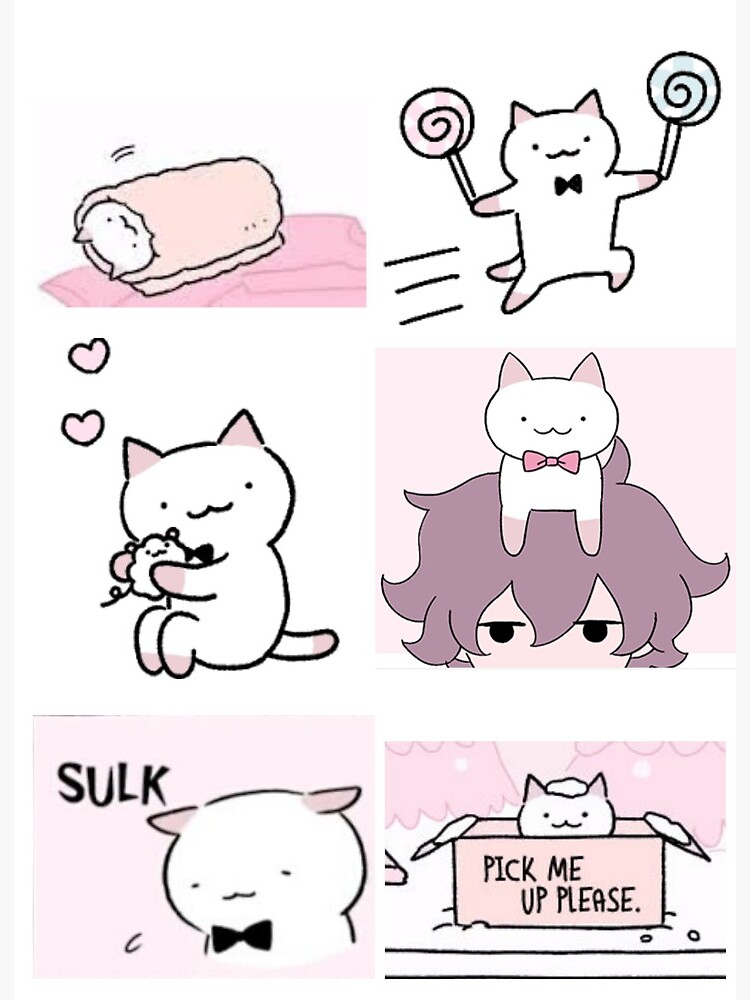 With a cute, full-color slice of life manga series about a domestic home life with a cat buddy, wonder cat Kyuu-Chan will make readers' days better. The Wondercat Kyuu-Chan develops a bond with Hinata, his owner.
After Hinata adopts the abandoned cat, the cat who enjoys munchies and bow ties invariably causes a lot of problems for him.
However, nothing prevents the two from becoming close, demonstrating that kyuu chan lives true to his wonder cat moniker. Wondercat Kyuu-Chan errs on the side of being too short, coming up at only 132 pages and having a straightforward plot.
Whatever the case, readers of all ages will enjoy the manga's many squeal-worthy moments.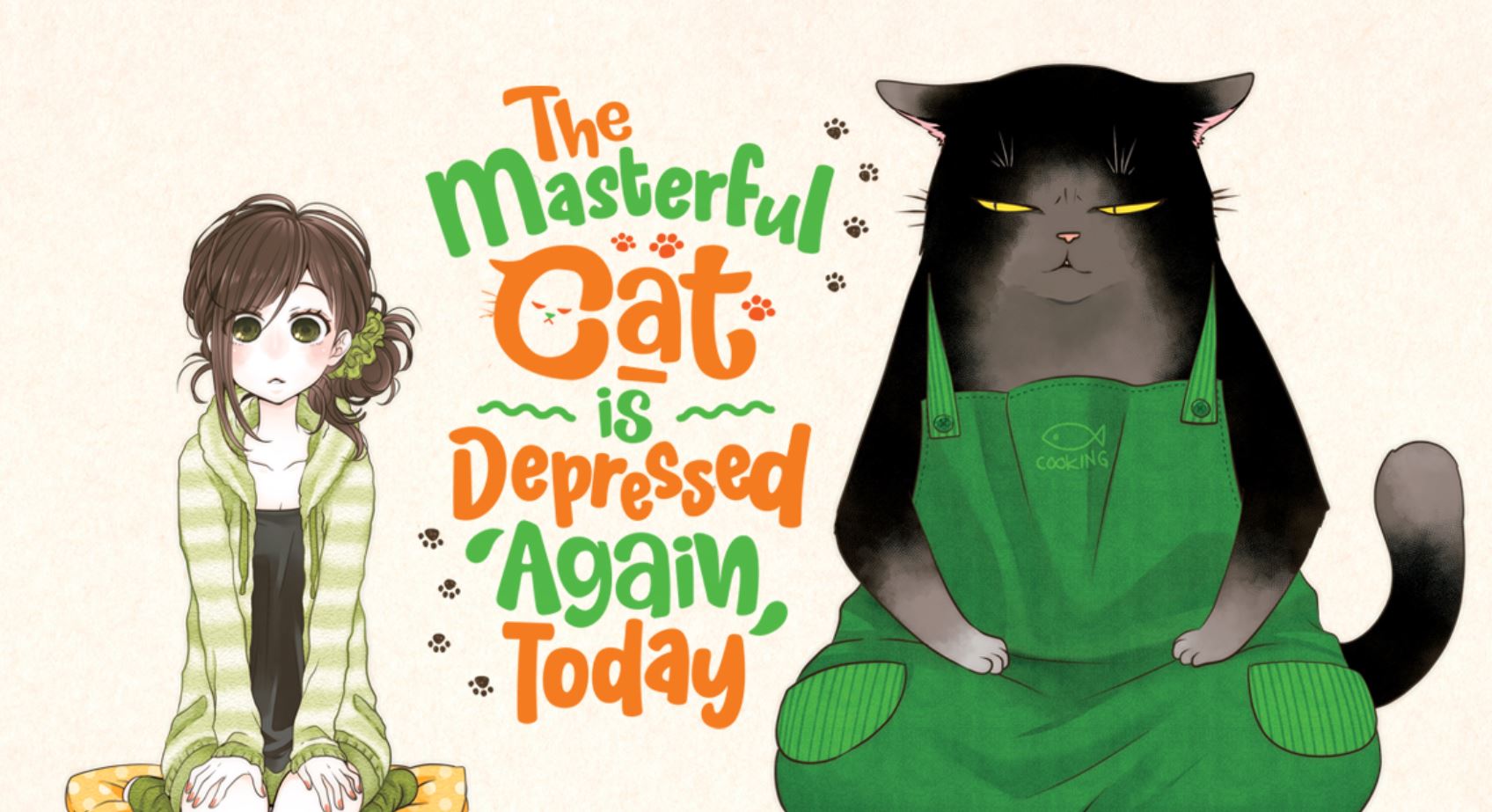 Everyone wants to return home from a long day at a pointless job to find a nice meal ready, the house cleaned, a comfortable bed waiting for them, and their laundry done.
Imagine if your cat assumed these obligations rather than meowing for food the moment you entered the house. That is the central theme of this manga.
Saku is a typical young woman who shares her apartment with Yukichi, a cat. But Yukichi isn't your typical cat. He stands at human height, uses two legs to move about, and is a good cook and cleaner.
Saku might not have her entire life worked out just yet, but at least she has a capable, albeit grumpy, partner to look after her. In this amusing and endearing manga, if a housekeeper were instead the main character of The Way of the Houseband, he'd be a cat with more skill in one paw than most people.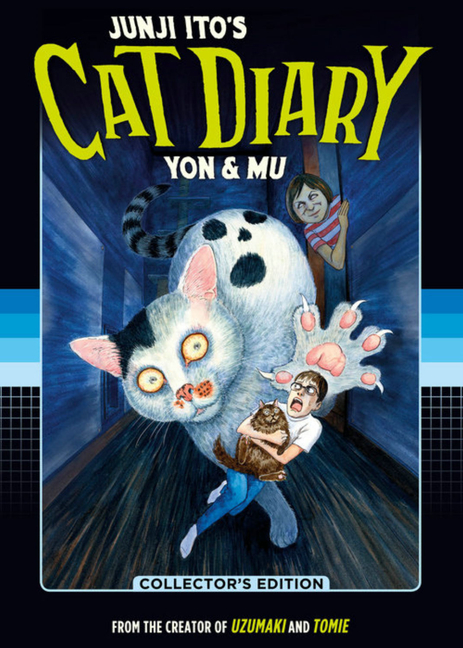 The slice of life manga about Junji Ito, his wife, and their two cats is extremely humorous because it adheres to the master horror manga creator's spine-tingling aesthetic.
Junji Ito's Cat Diary gets the laughter going right away when J-kun invites his fiancée, A-ko, to move into the house he built.
A-ko surprises everyone when she arrives with the news that her two cats have moved in with her. Yon and Mu, two unexpected feline visitors, must get used to J-Kun as he tries to win their devotion, although the cats want to wreck his new home.
Despite eschewing the blood and body horror of manga like Uzumaki and Gyo, he maintains a psychological edge, especially with the facial expressions, which in this case are exaggerated comedically.
Any cat owner can understand the push-pull dynamic characterized by heart-melting cuddles and furniture-mauled cats. Even though you are truly scared of cats, this is an amusing read for everyone who has come into contact with them.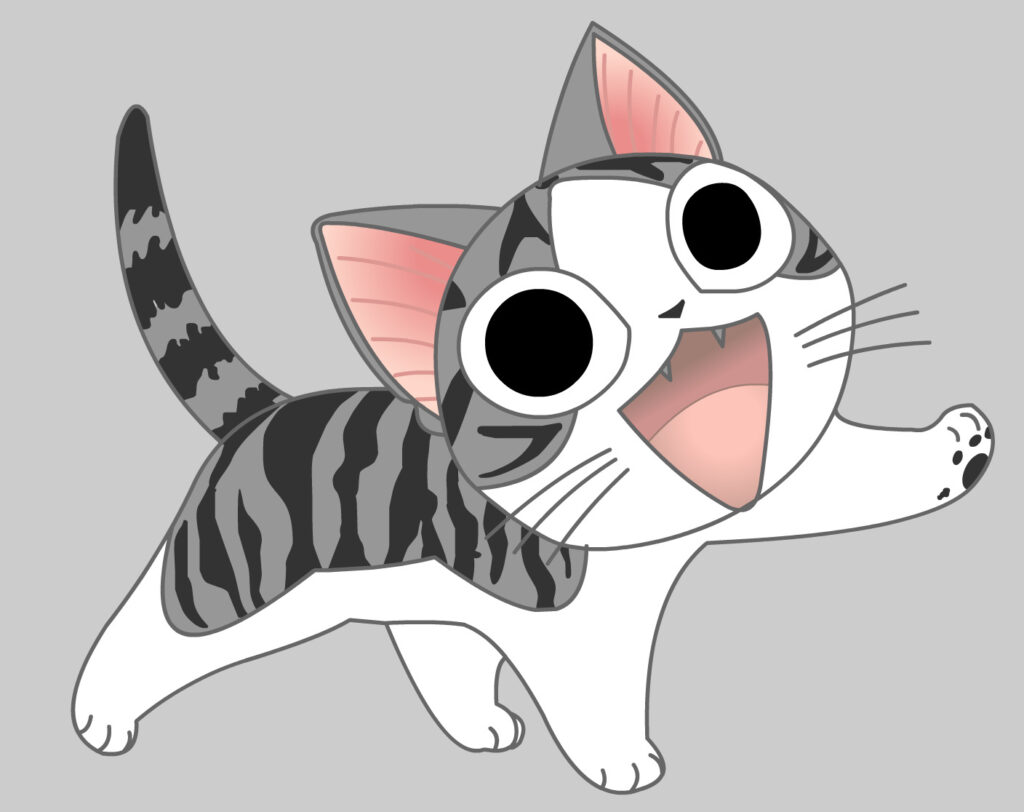 The color illustrations and left-to-right layout of this book, which is arguably the most well-known cat manga, make it simple for anyone to pick up, even kids or those who have never read manga before.
The novel is broken up into little chapters, but a tale thread runs through them as Chi and her family adjust to one another. Chi, a newborn American shorthair cat that mistakenly splits away from her family, is introduced to readers in the first volume.
Fortunately, a kind couple steps in to save the cat from the elements. They rapidly realize they might have to keep the grey fur ball permanently in their no-cats-allowed home as their small son clings to Chi.
Chi is entirely a cat, but she speaks like a human; the reader can understand her, but people cannot. For cat lovers of all ages, this is a terrific read because the stories are endearing.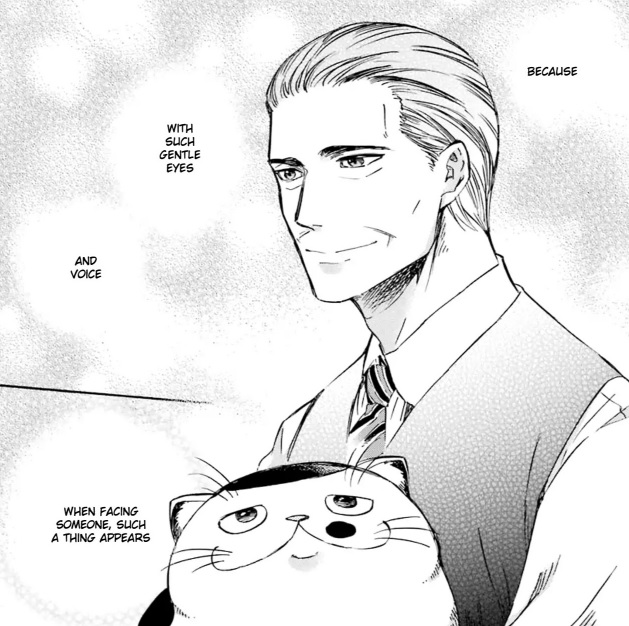 A Man & His Cat would be a good choice if you were to decide which book series you would read for the rest of your life. Every page of Umi Sakuri's manga will make a good reading experience for every reader.
A big domesticated cat, Fukumaru has accepted that he will spend the rest of his days in a pet store where small kittens will continue to be adopted while he is continually passed over. He yearns for love after spending years inside a pet shop and witnessing all of his siblings find homes.
Mr. Fuyuki Kanda, a lonely widower, adopts the cute critter after spotting Fukumaru's distinctive face one day. A man and a cat develop a connection that affects both of their lives as they learn about one another's ways.
In the lovely tale A Man and His Cat, a man's love for a cat spurs him to create relationships that ease his sadness. Two nice souls who only want to love and be loved are the subjects of this heartwarming slice-of-life manga.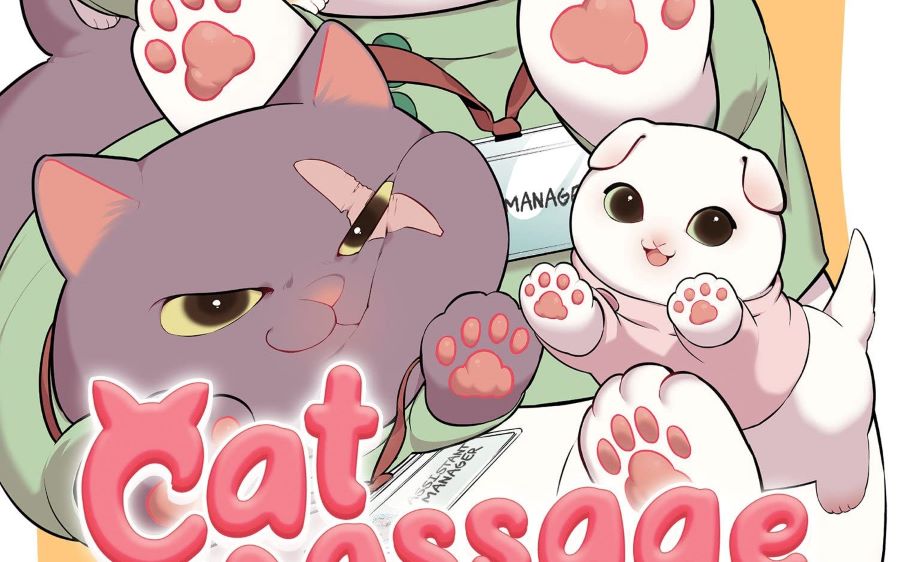 In Cat Massage Therapy, anxious office worker Nekoyama becomes fixated on getting cat massages and heat relief from talking to cats.
The cats deliver therapy using a range of distinct feline-focused techniques. Suddenly, Nekoyama's coworkers are interested in cat massage therapy as well.
Only one English-language volume of Cat Massage Therapy has been published to date, but even this first volume is filled with enough adorableness to fill anyone's heart to the brim. In this full-color manga, you'll find a cat who owns a massage parlor, kitten massage students, and cute toe beans.
This comic is ideal for enjoying while curled up next to a pet of your own.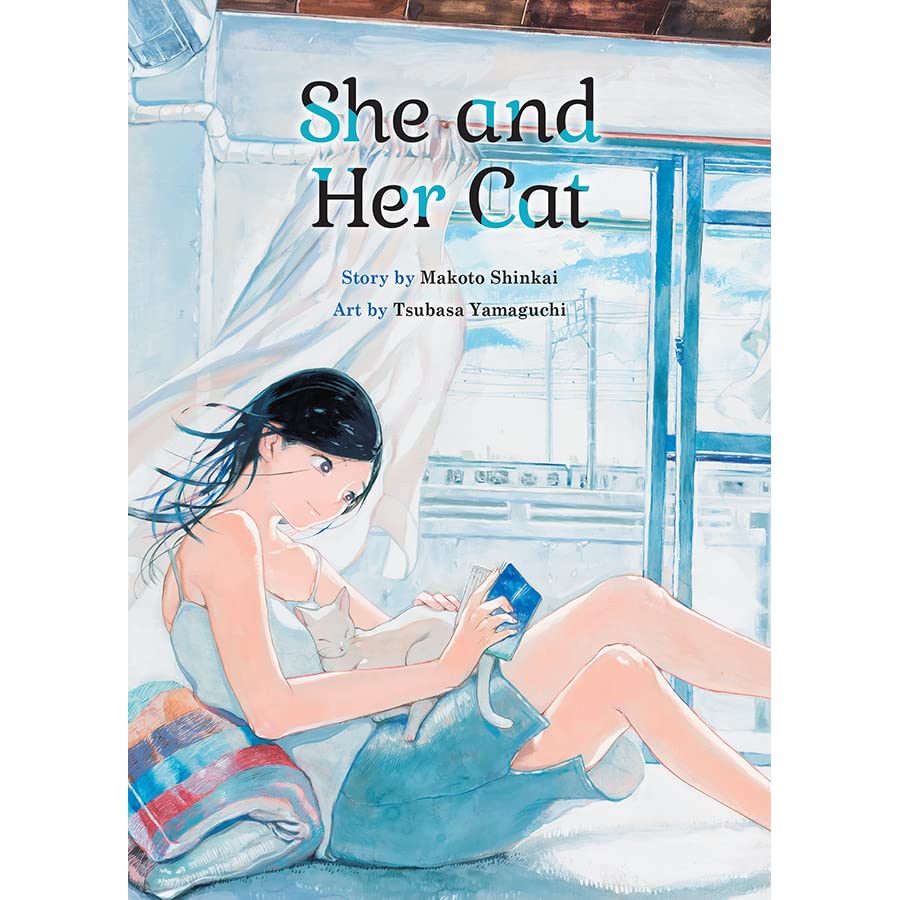 This one-volume manga, which is an adaptation of the short animated film by Shinkai (his debut), is actually more about the "woman" than the cat, yet it is narrated from the cat's perspective.
A cat is found by Miyu, a young woman who lives alone in a large city, on a day when it is raining. She adopts him and names him Chobi.
Over the course of a year, Chobi observes Miyu doing her laundry, cooking dinner, working past her bedtime on a project, navigating an awkward office romance, and having a negative reaction to the news that her mother is getting remarried.
Both the commonplace and the (somewhat) dramatic are present. The reader will have a better understanding of most of what happens than Chobi, who is fascinated by Miyu's deeds while not understanding many of them.
The Walking Cat is rated as the deadliest manga on this list. The horror anthology manga, which takes place amid a zombie apocalypse, follows a clever cat as he teams up with various humans to survive in a devastated world.
As a young man, Jin battles the undead for his life and looks for his wife, Yuki the cat, first joins him. The fearless Yuki defends people when necessary, serving as more than just a dependable companion for those who yearn for a source of joy in adversity.
The Walking Cat exemplifies how individuals look for companionship. Cats can be an excellent source of affection and companionship.
Here are other cat mangas you should check out:
Except for the fact that all the protagonists in Nekogahara are cats, it is a fairly typical samurai tale. The tension between stray and kept cats, as well as a variety of amusing details regarding bells, litter boxes, and other feline accouterments, add another layer to the story.
A lone samurai named Norachiyo walks into a town that is rife with crime and corruption. He takes care of a rapacious landlord, avoids an assassin, and gets into way too many fights while revealing his troubled past to us along the way. Takei created Shaman King, and he adds a lot of vigor.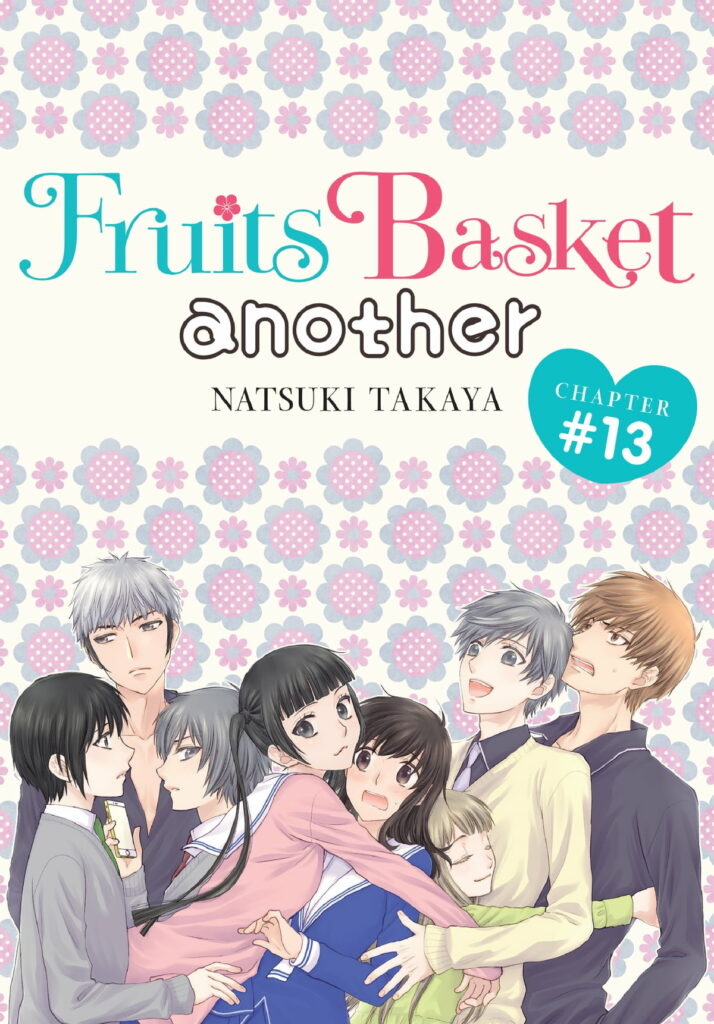 The 12 Chinese Zodiac animals take center stage in Fruits Basket. Although the manga is focused on several characters, one main figure does frequently appear as an orange cat.
Orphan high school student Tohru Honda is followed in Fruits Basket as she discovers the cursed Sohma family. The Sohma family learns they must develop a trusting relationship with Tohru in order to break their curse of turning into a different zodiac animal.
Under the surface of the humorous ridiculousness, parental abuse is also a theme.
These cat mangas are interesting, funny and a good read for all ages of cat fans. Click here to read about other fantastic manga.
Which is your favorite? Let us know in the comment box!