17 Swoonworthy Indian Romance Books
Why is there a need for a ranking of the best Indian Romance Novels? A lot of people are reading romance novels. There are dozens of new books and authors being published.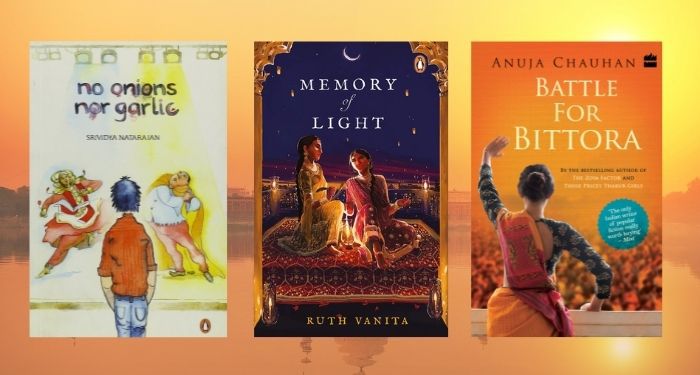 Arranged marriages and Bollywood are the two main themes in Indian romance novels (usually). To be fair, a lot of serious fiction stories are about Indians seeking to avoid arranged marriages, find love in arranged marriages, or just go about their normal lives while being married.
Having said that, Indian romance novels are particularly well equipped to discuss marriages in Indian culture since they do so in a lighthearted, engrossing manner that celebrates that Bollywood romance while paying homage to custom and culture.
Especially now that Indian writers like Chetan Bhagat and Durjoy Datta have found success. The chick-lit and romance genres end up being the goal if there is a theme that an aspiring author would want to pursue in order to achieve the most success possible.
Adult Indian Romance Books
Indian romance novels for adults should be our first choice. Many of these portray working people juggling their personal, professional, and family life.
The family will really be a recurring subject in many of these tales since Indian society places a strong emphasis on the unit of the family, which means that families don't just sit back and wait to be asked for guidance.
No. They will willingly snoop around in the lives of those they care about. Actually, this can be a pain. It makes for some fantastic chicanery for the reader. But in all seriousness, watch out for the aunties.
Two characters with different ethnic backgrounds are at the center of this story as well. Rakesh, a Tamilian, and Natasha, a Bengali woman, were wed. They are NRIs, and their work occupies every minute of their time.
Natasha, though, is still looking for more love in her life. The main conflict of the narrative is when she encounters an ex-lover while visiting India.
This book tells the tale of Mumbai-based professional Sanjana. She runs across Rajan, her old flame from childhood, during a wedding in her birthplace of Fatehpur. It rekindled all of her previous feelings for him as a result.
However, Krish, her superior at work, is equally in love with her and would not accept a no. He and the other man became embroiled in a bitter feud as a result of his unanticipated arrival in Fatehpur.
The subsequent conflicts and misunderstandings are the focus of the remaining portions of the narrative. So, who will succeed in winning Sanjana's heart?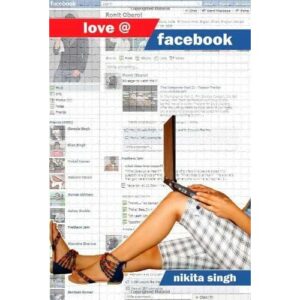 Vatsala Rathore, a 19-year-old, is central to the storyline of this book. She is constantly accompanied by her pals Jaanvi and Ankit, the latter of whom is deeply in love with her.
Vatsala, on the other hand, is infatuated with VJ Ronit Oberoi, and this is what ultimately leads to a triangle love affair. Nikita Singh keeps the narrative straightforward. The Facebook dialogues that are interspersed between paragraphs the book's distinctive appeal.
Dr. Trisha Raje is still the black sheep in her family, even though she is the epitome of an overachiever. The position provided to DJ Caine by Trisha's family is a lifeline for the young chef.
He has some reservations about Trisha and her snobbish family, but he also recognizes that Trisha might be the only one who can save his sister's life. Oh, and it helps that DJ cooks delicious pastries that appeal to Trisha's appetite (and heart).
It is challenging to resist falling in love with this story because they wrote this book in such a caring and passionate way. The two main protagonists, Bhavna and Ajay, are at the center of the story.
Ajay and Bhavna meet while pursuing engineering, and he falls in love with her right away. After much family conflict, they eventually get married and have a happy life.
But all of this is destroyed when Bhavna becomes ill, and her passing causes the two of them to be torn apart (this is not a spoiler). The best aspect of this novel is how it will make readers experience the same suffering as the characters.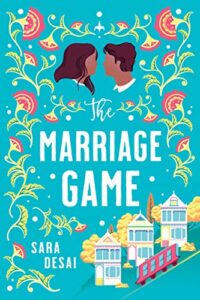 Layla decides to relocate back to San Francisco because her life has come to an end. In order to cheer her up, her father, who despises seeing her so depressed, provides her an office space above his Michelin-starred restaurant.
When the first potential date knocks on the door, Layla discovers that her father has actually arranged a series of blind dates for her.
Sam also had no idea that he was on a blind date; all he knew was that he wanted the office space too, so he now had to share it with Layla.
7. Baaz by Anuja Chauhan
The Air Force officer Ishaan Fauzdaar is a dynamic young man. His friends and coworkers refer to him as Baaz, but his family and close friends refer to him as Shaanu.
Tehmina Dadyseth is a self-sufficient, independent girl with a strong sense of self. Its tale is Baaz. The plot of this book, which is set in 1971 against the backdrop of the India-Pakistan war, is terrific, and the characters are endearing.
Since her sister acted inappropriately and embarrassed the family, Kiran's reputation as the virtuous daughter has only grown stronger.
Nash is single and a psychologist. He observes similar patterns of desertion in his patients despite the fact that he has no family of his own.
Which of these two will follow their hearts? Or will they stick to the paths that were predetermined for them at birth?
Young Adult (Ya) Indian Romance Books
YA Indian romance novels feature teenagers who are still in the process of checking boxes, in contrast to adult Indian romance novels, which feature protagonists who have already fulfilled many of the expectations of their families.
While many of these characters have familial commitments, they are still trying to negotiate, this makes for some amazing romance as they are also learning about the obligations they have to themselves (and their hearts).
Dimple Shah is in control of her life. She recently received her degree, and right now, all she wants to do is leave her home. She is tired of her mother looking for her the "Ideal Indian Husband."
A hopeless romantic named Rishi Patel is on the other end. Because he adheres to traditions and norms, he wants an arranged union.
What transpires when these two polar opposite characters cross paths? The novel is endearing, clever, and humorous.
At the young age of 4, Mili Rathod was married. She is still holding out hope that her husband will come to get her after twenty years. She is currently studying in America, even though she is from a strict, patriarchal environment.
The well-known Bollywood director Samir Rathod is her sister-in-law. To meet Mili and ask her to get rid of his brother, he travels to America. Yet Samir soon develops feelings for her as well. Heartfelt, funny, and captivating describe this debut book.
In this tale, Daman, the main character, is hurt in an accident. He loses all memory of the accident and the circumstances leading up to it due to mild amnesia.
But a girl named Shreyasi who was in the car with him at the time of the collision was nowhere to be located, dead or alive.
After getting well, Daman begins to write his story and begins to be followed by an unidentified girl, which changes the course of the story. A romantic thriller is a difficult genre to write, but Durjoy Datta has done a great job.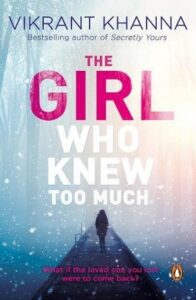 Akshara's narrative is told in this book. Because of how distraught she is by the loss of her mother, she spends much of her time alone.
A young man comes up to her one day as she is sobbing uncontrollably. He recounts the tale of another girl and her deceased boyfriend in an effort to comfort her. Although Akshara is inspired by this tale, can she put her trust in Harry?
The romantic mystery is the genre of this book. A part of the book that readers should anticipate is the suspense.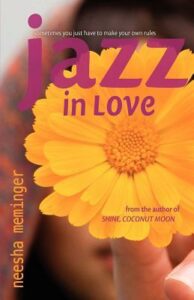 Despite being a smart cracker, Jazz has always been a fantastic student and obedient to a fault. But now that Jazz is a junior in high school, her mother finds out that she was seen hugging a male.
She makes the decision right away to pair Jazz with suitable Indian boys. But what happens if Jazz is truly unsuited for the only boy she wants?
There are three close friends in this story: Vikrant, Anamika, and Yuvi. The story focuses on how Aditya alters their lives and that of their band, VAYU, in ways they could never have anticipated.
You will be enthralled from the beginning to the conclusion of this captivating story of love, romance, drama, betrayal, hatred, friendship, and much more.
The reader is captivated the entire time as Sudeep Nagarkar skillfully crafts a story with many unexpected turns.
The 28-year-old Shweta Menon's story is told in this book. She works at a Mexican restaurant in the US to escape her violent spouse.
Celebrity chef Niraj Karthik is the other person in the story. He had a crush on Shweta as a child, and when he ran into her again after all these years, he fell in love with her all over again. She is drawn to him as well.
Will Shweta experience the love and acceptance she longs for? Or will her family's honor be more important?
This is the only Indian book to have received the Goodreads Choice Award, which it did for Best Debut (Romance).
Rahul and Seema, two teenagers, are central to the story. Despite having very different personalities, they are the most popular boy and girl in their school.
They split up due to a series of misunderstandings, and the rest of the plot centers on whether they can reconcile while putting their egos in check.
This is a lighthearted tale centered on Yashodhara. She is a feisty city girl married to a laid-back Vijay from a rural village. Vijay is from a big city and has a fast temper.
The birth of a baby further complicates matters because the young couple's perspectives are utterly at odds with one another.
The various circumstances the charming couple encounters in the novel will have you laughing aloud.
---
While it may be as uncommon as a lightning strike, real love is a recurring motif in Indian literature. We hope these few of the top Indian romance novels may transport readers without the need for a plane ticket. Each author depicts a love that is as vivacious and intense as India itself.