Poems about suicide that will make you feel Emotional and Teary
Poems about suicide that will make you feel Emotional and Teary.
Poems about suicide – When a family member commits suicide, the entire family is plunged into sadness and grief. Life is supposed to be valued, even a blade of grass fights for the privilege of life.
When someone close to you voluntarily ends their lives, your value system into question.
Family members may be consumed with guilt, thinking that somehow they should have seen the signs that led to the suicide of the individual.
No one is happy all of the time, but some people feel as if they can never find happiness. Some people feel as if their entire life is devoted to nothing but pain and hurt and loneliness.
Every day is a struggle, and every breath a fight for survival. These people have a deep understanding of the word Depression.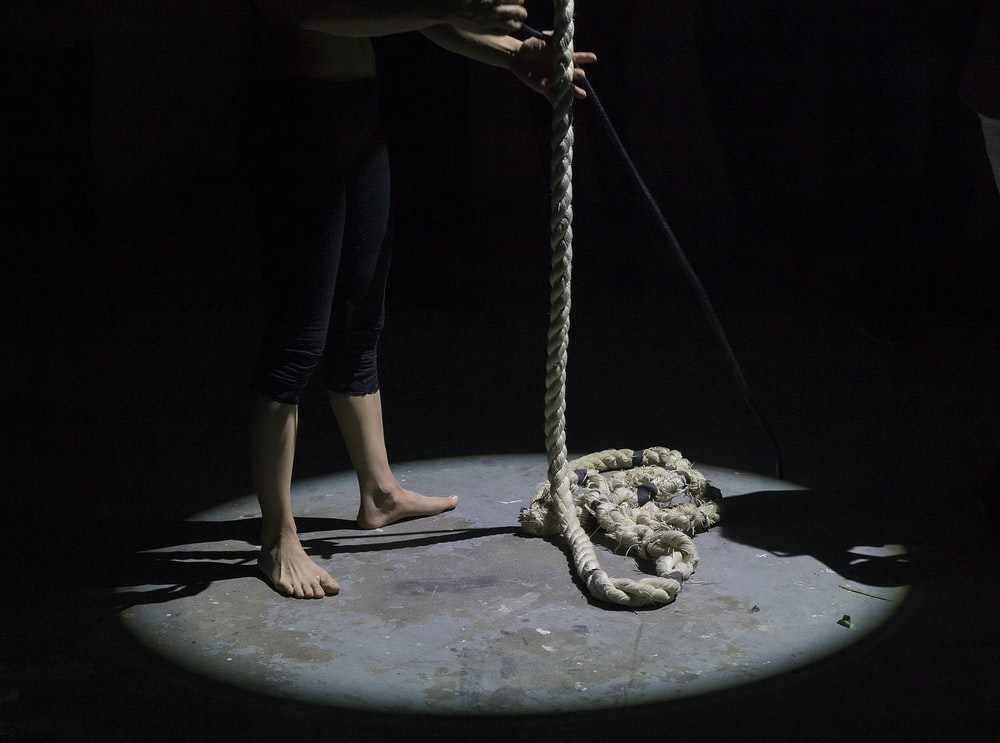 1. Suicide, Suicide
Suicide, suicide wishing i were dead
Suicide, suicide deep in my head
Suicide, suicide cutting on my wrists
Suicide, suicide I'm so done with this

2 days, 2 days let until i die
2 days, 2 days till the last tear i'll cry.
2 days, 2 days until I am all gone
2 days, 2 days till the dark breaks the dawn

Suicide, suicide deep inside my head
Suicide, suicide now I'm almost dead
Suicide, suicide turn out the light
Suicide, suicide good by, good night
– Poem by Amber Zitzloff
2. Am I Alone?
I get a funny feeling,
it comes from deep inside.
I get all mad and angry,
wanting to go and hide.

My doctor calls it depression,
my dad says it's just me.
But the thoughts and feelings,
no one will ever be able to see.

Some say I'm psycho,
some say I'm just weird.
It's like I'm a different person,
and the old me just disappeared.

I get really edgy,
I want to commit suicide real bad.
Then I get a headache,
followed by feeling sad.

I wish I could get help,
I wish it would go away.
Maybe if I keep praying real hard,
it will some day.
– Poem by Megan Hance
3. Death Not Being The Way
I held the knife so close to my heart.
Like a foolish child I sat and I cried,
Didn't realize what I had done, what I had tried.
Tears mixed with blood, falling slowly to the ground.
Covered in blood, pulled myself up, in tears scribed:

"To those who don't care, to those who can't see,
Never Give up always thrive to be free."
Didn't know how many people would later cry.
"Tried to be free, yet I see this isn't the way."

Friend at the door, ran as fast as she could.
Too weak to say I'm sorry, otherwise I would.
In tears, looked at the blue sad day.
When you come and see this pool of blood and me,
This isn't the way my life was meant to be.
– Poem by Angell
4. Alone Again
Four o'clock in the morning
Afraid to open my eyes
Another day of grief,
A day of fear.
All alone I feel.
I try to justify all the pain,
All of this guilt before my eyes.
Another day of confusion,
A day of wondering.
Is it ever just going to go away?
All this pain that I feel,
And all this anger, is it going to stay?

Ten o'clock in the evening,
Afraid of the nightmares.
Again my breathing stops.
All I can do is stare into the night.
What is it that causes this feeling?
Another night of crying,
A night of hiding,
Alone once again.
My heart feels empty,
And I can't cry another tear.
Another day wasted on insecurity,
A day of wonder.
Is this ever going to end?
– Poem by Shellie Sanchez
5. Suicide Poem, A Sonnet
Was I bewitched so by the thin red line
To notice not that time released its hold
And let pale Iris snip the silver twine
To steal sweet youth before it turned to gold.
Existence now is not what I was told;
No seraphim and harps to grace my ear,
Just silence, painful silence, and the cold
Discomfort of my masochistic fear,
So icy cold, yet somehow seems to sear
My soul until the ache's too much to bare,
As mortal life mirages now appear:
Intangible are they; away they tear.
Mistake, it was; the curtain fell too soon
When razor's edge did charm me like the moon.
– Poem by Stage Diva
6. Sadness
Am I to be happy?
I dwell so deep within myself
that I have never seen the light of day.

The past never happened,
the future will never come,
and the present isn't real.

Depression is a part of everyday life.
The birds chirp for someone else,
The day warms the lives of everyone,
but me.

Happiness lies near,
but my mind won't let my heart reach for it,
and happiness never knew.

I live in a prison,
solitary confinement.
Fear is my guard.

Nothing stops happiness from reaching me,
only me from it.
I am sure that if I can ever grasp it
that the barrier will be forever shattered.

How do you break through invisible bars?
What is it like to touch something you've never had?

I am confined to myself,
Just me and my sadness.
– Poem by Jeremy Redinger
7. Suicide In The Trenches
I knew a simple soldier boy
Who grinned at life in empty joy,
Slept soundly through the lonesome dark,
And whistled early with the lark.

In winter trenches, cowed and glum,
With crumps and lice and lack of rum,
He put a bullet through his brain.
No one spoke of him again.

You smug-faced crowds with kindling eye
Who cheer when soldier lads march by,
Sneak home and pray you'll never know
The hell where youth and laughter go.
– Poem by Siegfried Sassoon
8. Depression Isn'T Obvious Suicide Is
Depression isn't obvious but suicide is.
My pain nobody sees.
My my mangled body they shall see.
My head was all but a mess.
Depression overtaking me.
Suicide was to be my bid for freedom.
Becuase deppression isn't obvious but suicide is.

Depression is never obvious even when its staring them in the face.
But now suicide will be obvious how can it not?
Now my life is too much to bear.
Suicide I shall commit.
Now its obvious but its all too late.
– Poem by Amy Louise Kerswell
9. Suicide
I contemplate this thought,
A thought of giving up,
A thought of suicide,

I take a knife,
And plunge it deep,
And feel of suicide,

I swallow the pills,
And got to sleep,
And dream of suicide,

I take a gun,
And pull the trigger,
And commit suicide.
– Poem by Kathryn Miller
10. Is Suicide Really Suicide
Is suicide really suicide or death with a cause
I mean were not breaking any laws

You hate us because we're different and we dress in black
Because we're filled with emotion but in conversation we lack

These scar's we make heal our pain
And stop us going insane

Better to make our blood drip then to spill the lot
Dying happy is fine but living depressed is not

But in the end the choice is yours
Is suicide really suicide or death with a cause
– Poem by Lil Jam Jam
11. Suicide
Hang me from my sins,
Drown me in my guilt,
Swimming in a pool of blood,
From this pain I have built.

I'm caught in a trap,
A trap I cannot escape,
Its time for me to give up,
And give in to my pain.

I try to hide away,
I live alone at night,
I never want to be afraid,
of this world of life.

There eyes look at me,
They hate me so much,
No matter how hard I try,
I'll always give up.
– Poem by Gary McPhail
12. Troubled Heart
The moment you took your life,
I felt mine ended too.
If I could only turn back time,
there's so much I would undo.

I didn't see the warning signs.
You held them deep inside.
Struggles you were going through
you did so well to hide.

I'm left with guilt and sorrow
and confusion as to why.
You didn't tell me of your pain
and felt you had to die.

Every soul is precious
in the eyes of God above.
He will heal your troubled heart
with His never-ending love.

I'll put my faith in Him,
as I pray my heart will mend
and keep you in my memory
'till I'm with you once again.
– Poem by Ron Tranmer
13. My Best Friend's Departure
I jumped; you caught me.
I laughed; you joked.
I was down; you picked me up.
I crumbled; you glued me back together.
I loved you; you loved me back.

You jumped; I couldn't catch you.
You forgot to laugh; I couldn't remind you.
You were down; I couldn't hold you.
You crumbled; I had no glue.
You loved me; I still love you.

Without any warning or sign,
You ventured to a world divine.
I refused to say goodbye,
Yet tonight I cry.
My tears are for you, my friend,
But our legacy will not end.
For I shall see you soon,
But first I have living to do.
I promise I won't forget.
Your face is embedded in my heart.
– Poem by Carina Spencer
14. The Mirror
My life is now my delusion,
A world made of fantasies.
Happiness is no longer the illusion,
My life is my new disease.

No longer waiting to see what happens,
No more waiting on fate.
I will decide where it all ends,
I will show you all my hate.

You claim to be full of anger,
You spread nothing but lies.
Your time in my mind is in danger,
For you are whom I truly despise.

The look in your eyes is hard to handle.
It's almost something to be feared.
Is this true or just another scandal?
Where is your face–just mine I see mirrored.
– Poem by Spencer Castro
15. Gone Too Soon
I know your in heaven dancing and free
but there's so much more you should be here to see.

So many things I never got to say
because I never thought that you would go away.

I never told you cause I thought that you knew
but would that have changed what you planned to do?

I am glad that you are free from the fears you held inside
but I wish you had come to me and put aside your pride.

The world is a lonelier place without you
I guess that you thought this was all you could do.

When I see you again I'll tell you that you were wrong
and how much I've missed you everyday you've been gone.
– Poem by Lisa Milczarski
When a family member or a loved one commits suicide, it can be a very painful feeling, it also can even throw anyone into depression.
Life not valued by a person is a very painful feeling, we hope that you find comfort through these poems.
Daily Time Poems.