All 160+ Fear Street Books in Order by R.L. Stine | Ultimate Guide
Fearsome and spooky are words that describe R.L. Stine. Since 1986, even if it was never his purpose, he has been terrifying kids, teenagers, and adults.
More than 100 of his more than 400 works, including more than 100 in the Fear Street series, were written along the road. Learn how to read the Fear Street novels in order by continuing to read.
Compared to R.L. Stine's equally well-known Goosebumps series, Fear Street is a series of young adult horror novels that is significantly more vicious and graphic. When it came to Scholastic book fairs, the books were equally well-known.
This is the definitive list of the Fear Street books in chronological order, whether you're seeking for a little nostalgia, want to introduce someone to the series, or are just curious about the volumes.
R.L. Stine, or Robert Lawrence Stine, was an American author best known for his children's horror comics Fear Street and Goosebumps. Stine earned his degree from Ohio State University in 1965 after working three years as editor of the Sundial, the school's humor publication.
Who is R.L. Stine?
He spent one year teaching junior high school before moving to New York City, where he eventually got a job as an editor at Scholastic Books. During his 16 years there, he worked on several children's periodicals, most notably the humor magazine Bananas for adults.
The Absurdly Silly Encyclopedia & Fly Swatter, Stine's first of more than 40 children's humor books, was released in 1978 under the pen name Jovial Bob Stine.
About the Series
During 160 Fear Street books have been released over a forty-year period. While R.L. Stine's Goosebumps series is geared for middle schoolers, Fear Street is clearly geared toward young adults. The intensity of the horror, gore, and death has been increased.
If you're interested in learning more about the Goosebumps series, you can read this article on the volumes in order. With the continuation of the main series, the Fear Street series initially debuted in the late 1980s and ran through the 1990s.
During this time, other spin-off series that are set in the same little city were also released. After then, the series took a break, and Stine came back to Fear Street in the 2000s with new volumes.
Every novel in the series usually follows a different individual and a different mystery. The only time this doesn't apply is if a book has a direct sequel, which will be obvious from the title.
Fear Street Adaptations
In order to cater to readers who were a little older than Goosebumps, famed Goosebumps author Stine created the book series. It was first released from 1989 and 1999, but it was restarted in 2005. The series has more than 80 million copies sold globally, and young adults and teenagers still enjoy reading the scary books in it.
Leigh Janiak expressed his desire for the films' adrenaline factor despite the fact that they are intended for a slightly older audience than the books. "I'm not sure whether I should say this, but I hope that little kids who are 10 and 11 years old are like, "Oooh, I'm going to really terrify myself here, but I'm doing it!" said Janiak.
On July 2, Fear Street Part 1: 1994 made its Netflix debut. The second installment of Fear Street, 1978, will air on July 9th. Fear Street Part 3: 1666, which will wrap out the trilogy, will be released on July 16.
Fear Street Books in Order
Let's look at the books now, though. R.L. Stine claims that he wrote a Fear Street and a Goosebumps book every month during the 1990s Goosebumps and Fear Street mania. That works out to a quick novel every two weeks.
As a result, there are a ton of Fear Street books, which might be a little overwhelming. The novels are arranged in this directory by series. The ideal spot to start your reading adventure with Fear Street is with the original series, which ran from 1989 through 1997 and saw the publication of approximately 50 books.
As with many long-running series, a few of the novels listed below could no longer be in print. Links have been provided where possible, but keep an eye out at used bookstores for some of the more uncommon titles.
Now, with these lists of the Fear Street books in chronological order, find — or relearn — some classic horror literature.
Fear Street Books in Order: Original Series
▸ The New Girl (1989)
▸ The Surprise Party (1989)
▸ Missing (1990)
▸ The Overnight (1989)
▸ The Wrong Number (1990)
▸ The Sleepwalker (1990)
▸ Haunted (1990)
▸ Halloween Party (1990)
▸ The Stepsister (1990)
▸ Ski Weekend (1991)
▸ The Fire Game (1991)
▸ Lights Out (1991)
▸ The Secret Bedroom (1991)
▸ The Knife (1991)
▸ The Prom Queen (1992)
▸ First Date (1992)
▸ The Best Friend (1992)
▸ The Cheater (1993)
▸ Sunburn (1993)
▸ The New Boy (1994)
▸ The Dare (1994)
▸ Bad Dreams (1994)
▸ Double Date (1994)
▸ The Thrill Club (1994)
▸ One Evil Summer (1994)
▸ The Mind Reader (1994)
▸ Wrong Number 2 (1995)
▸ Truth or Dare (1995)
▸ Dead End (1995)
▸ Final Grade (1995)
▸ Switched (1995)
▸ College Weekend (1995)
▸ The Stepsister 2 (1995)
▸ What Holly Heard (1996)
▸ The Face (1996)
▸ Secret Admirer (1996)
▸ The Perfect Date (1996)
▸ The Confession (1996)
▸ The Boy Next Door (1996)
▸ Night Games (1996)
▸ Runaway (1997)
▸ Killer's Kiss (1997)
▸ All-Night Party (1997)
▸ The Rich Girl (1997)
▸ Cat (1997)
▸ Who Killed the Homecoming Queen? (1997)
▸ Into the Dark (1997)
▸ Best Friend 2 (1997)
▸ Trapped (1997)
Fear Street Books in Order: 2010s Relaunch
▸ Party Games (2014)
▸ Don't Stay Up Late (2015)
▸ The Lost Girl (2015)
▸ Can You Keep a Secret? (2016)
▸ The Dead Boyfriend (2016)
▸ Give Me a K-I-L-L (2017)
Super Chiller Series
▸ Party Summer (1991)
▸ Silent Night (1991)
▸ Goodnight Kiss (1992)
▸ Broken Hearts (1993)
▸ Silent Night 2 (1993)
▸ The Dead Lifeguard (1993)
▸ Bad Moonlight (1994)
▸ The New Year's Party (1995)
▸ Goodnight Kiss 2 (1996)
▸ Silent Night 3 (1996)
▸ High Tide (1997)
Super Chiller: Cheerleaders Series
▸ Cheerleaders: The First Evil (1992)
▸ Cheerleaders: The Second Evil (1992)
▸ Cheerleaders: The Third Evil (1992)
▸ Cheerleaders: The New Evil (1992)
▸ Cheerleaders: The Evil Lives! (1998)
The Fear Street Saga Trilogy
▸ The Betrayal (1993)
▸ The Secret (1993)
▸ The Burning (1993)
99 Fear Street: The House of Evil Series
▸ The First Horror (1994)
▸ The Second Horror (1994)
▸ The Third Horror (1994)
Ghosts of Fear Street Series
▸ Hide and Shriek (1995)
▸ Who's Been Sleeping in My Grave? (1995)
▸ The Attack of the Aqua Apes (1995)
▸ Nightmare in 3-D (1996)
▸ Stay Away From the Treehouse (1996)
▸ Eye of the Fortuneteller (1996)
▸ Fright Knight (1996)
▸ The Ooze (1996)
▸ Revenge of the Shadow People (1996)
▸ The Bugman Lives! (1996)
▸ The Boy Who Ate Fear Street (1996)
▸ Night of the Werecat (1996)
▸ How to Be a Vampire (1996)
▸ Body Switchers from Outer Space (1996)
▸ Fright Christmas (1996)
▸ Don't Ever Get Sick at Granny's (1997)
▸ House of a Thousand Screams (1997)
▸ Camp Fear Ghouls (1997)
▸ Three Evil Wishes (1997)
▸ Spell of the Screaming Jokers (1997)
▸ The Creature from Club Lagoona (1997)
▸ Field of Screams (1997)
▸ Why I'm Not Afraid of Ghosts (1997)
▸ Monster Dog (1997)
▸ Halloween Bugs Me (1997)
▸ Go to Your Tomb – Right Now! (1997)
▸ Parents From the 13th Dimension (1997)
▸ Hide and Shriek II (1998)
▸ Tale of the Blue Monkey (1998)
▸ I Was a Sixth-Grade Zombie (1998)
▸ Escape of the He-Beast (1998)
▸ Caution: Aliens at Work (1998)
▸ Attack of the Vampire Worms (1998)
▸ Horror Hotel 1 (1998)
▸ Horror Hotel 2 (1998)
▸ The Cataluna Chronicles
▸ The Evil Moon (1995)
▸ The Dark Secret (1995)
▸ The Deadly Fire (1995)
Fear Park Series
▸ The First Scream (1996)
▸ The Loudest Scream (1996)
▸ The Last Scream (1996)
Fear Street Sagas
▸ A New Fear (1996)
▸ House of Whispers (1996)
▸ Forbidden Secrets (1996)
▸ The Sign of Fear (1996)
▸ The Hidden Evil (1997)
▸ Daughters of Silence (1997)
▸ Children of Fear (1997)
▸ Dance of Death (1997)
▸ Heart of the Hunter (1997)
▸ The Awakening Evil (1997)
▸ Circle of Fire (1998)
▸ Chamber of Fear (1999)
▸ Faces of Terror (1999)
▸ One Last Kiss (1999)
▸ Door of Death (1999)
▸ The Hand of Power (1999)
Fear Hall Series
▸ The Beginning (1997)
▸ The Conclusion (1997)
New Fear Street Series
▸ The Stepbrother (1998)
▸ Camp Out (1999)
▸ Scream, Jennifer, Scream! (1999)
▸ The Bad Girl (1999)
Fear Street Seniors Series
▸ Let's Party (1998)
▸ In Too Deep (1998)
▸ The Thirst (1998)
▸ No Answer (1998)
▸ Last Chance (1998)
▸ The Gift (1998)
▸ Fight Team, Fight (1998)
▸ Sweetheart, Evil Heart (1998)
▸ Spring Break (1999)
▸ Wicked (1999)
▸ Prom Date (1999)
▸ Graduation Day (1999)
Fear Street Nights Series
▸ Moonlight Secrets (2005)
▸ Midnight Games (2005)
▸ Darkest Dawn (2005)
Return to Fear Street Series
▸ You May Now Kill the Bride (2018)
▸ The Wrong Girl (2018)
▸ Drop Dead Gorgeous (2019)
A Summary of the Fear Street Books in Order
Let's look at the summaries for the first 10 Fear Street novels in chronological order now that you are familiar with all of R.L. Stine's released Fear Street books.
If it has been a while since you read these books, the summaries will help you remember what happened or will indicate whether you should add them to your list of books to read.
---
1. The New Girl
Cory develops feelings for Anna, a new student at his high school. But when he tries to find out more about her, he discovers that his pals don't know who she is, he can't locate her in the school records, and when he calls her family, they tell him that Anna is dead.
When Cory goes to Anna's home on Fear Street, he is greeted by a man who, once more, insisted that she had passed away. A few nights later, Anna phones him and asks to meet her; she seems to be in need of his assistance. Her human-like kisses have persuaded him that she is real.
Soon later, Cory goes to Anna's house to confront Brad after seeing them arguing there. It is revealed that Willa, Anna's sister, who killed Anna out of jealously and adopted her identity, is really Anna. After controlling "Anna," Cory and Brad call the cops. It is hinted that Cory and Lisa start dating at the conclusion.
---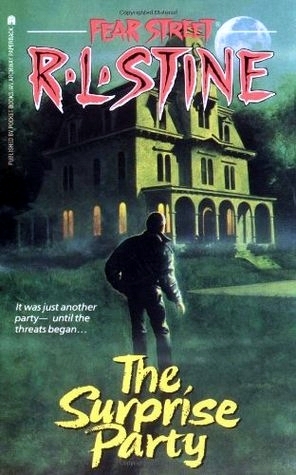 2. The Surprise Party
Meg and her boyfriend Tony are informed by Lisa and Cory that Ellen is returning to Shadyside, and they then decide to host a surprise party. Before Evan was shot and killed and Ellen moved on, she dated Meg's brother Evan.
Someone starts to thwart their intentions as they begin to organize the party at the estate in Fear Woods where Evan was killed. Meg makes an effort to identify the saboteur, which irritates Tony, who ends their relationship.
Meg's condition starts to worsen, and the as-yet-unidentified individual tries to run her over. Tony is revealed to be the saboteur and may have also killed Evan. Tony has decided to murder Meg the evening of the party.
At the party, a guy by the name of Brian appears to revive Evan, and Tony, unaware that it is truly his brother, admits to killing him before being shot by Dwayne, a man who had earlier tried to force himself on Meg's friend Shannon.
When Dwayne kidnaps Ellen and Meg, he confesses that Evan and Tony were fighting over a weapon that Tony was holding when it accidentally went off. But before Dwayne shot an injured Evan in the head, Evan just fell and struck his head on a rock. Dwayne is killed by Meg using a frying pan, and Tony who is still alive arrests him.
---
3. The Overnight
Della, her best friend Maria, her ex-boyfriend Gary who is dating Suki Thomas, Pete, who has a crush on Della and Ricky are supposed to go to Fear Island for their Outdoors Club, but since no one chaperons them, they decide to go by themselves.
At Fear Island, Ricky makes them all play a fictional combination of paintball guns and capture the flag called ZAP Wars. Della gets lost and comes across a stranger to tries to force himself on her, but she pushes him into a ditch, accidentally breaking his neck and killing him.
The rest of her friends decide to leave the island and forget about the death, but they get threatening letters saying that someone knows what they did. Pete finds an article about two men that killed a local, and Della realizes that one of them is the man that she killed, believing that the man who is threatening them is his partner.
Pete and Della start to date and someone tries to run them over, but the crashed car is empty. Mr. Abner, a supervisor, wants to take them back to Fear Island, and they agree after they realize that they left Della paintball gun back there as evidence.
---
4. Missing
What would you do if your parents failed to contact, arrive home, or leave a note? Mark and Cara Burroughs are initially not overly alarmed. Their parents have previously remained out late. But afterwards, new issues start to arise.
Gena, Mark's girlfriend, abruptly vanishes after breaking up with him. The search for Mark and Cara's parents seems to be of zero interest to the authorities. Additionally, their enigmatic relative who lives with them appears to be watching everything they do.
Mark and Cara discover their dread is just beginning when a murder occurs. They are also wanted to vanish by someone! Yet why? The Fear Street Woods contain the solution. Will they survive long enough to locate it, though?
---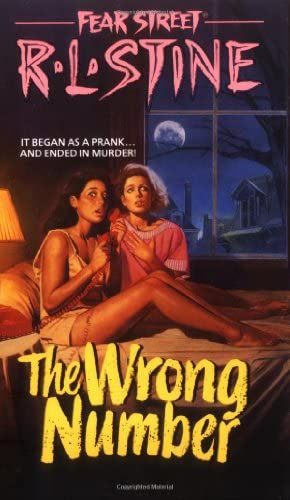 5. The Wrong Number
When Deena's half-brother Chuck learns that Jade and Deena are making prank calls, he threatens them with blackmail until they allow him to join in. When Chuck attempts to contact a number on Fear Street, he overhears someone screaming.
After following the address, they find the home and discover a woman's body with numerous stab wounds. By mistakenly picking up the murder weapon, Chuck leaves his prints on it. They all flee, but the murderer follows them to their home and alerts the authorities, who then take Chuck into custody.
After being freed, Deena and Jade look into the murder and discover that Mr. Farberson, the deceased woman's husband, committed the crime. He returns after they break into his home and locate some proof. With a chainsaw, Mr. Farberson assaults them, but the police show up and take him into custody.
---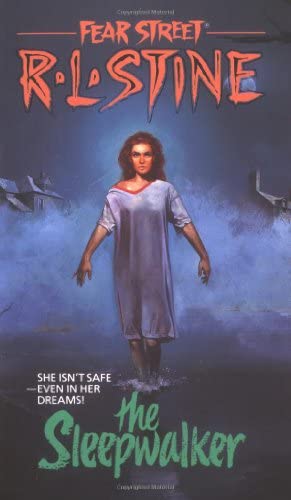 6. The Sleepwalker
Mayra Barnes starts to sleepwalk a week after beginning her summer job on Fear Street working with old Mrs. Cottler. She wakes up in the middle of the night not knowing where she is. When Mayra learns that Mrs. Cottler might be a witch, she becomes even more afraid.
Is the elderly woman enchanting Mayra? Mayra is even more horrified by the fact that she is being followed by a frightening stranger who seems to know her, yet she has never seen him before!
Mayra is getting into more danger as a result of her sleepwalking. She quickly understands that she needs to act. She must figure out what is going on, or she might not survive to escape Fear Street!
---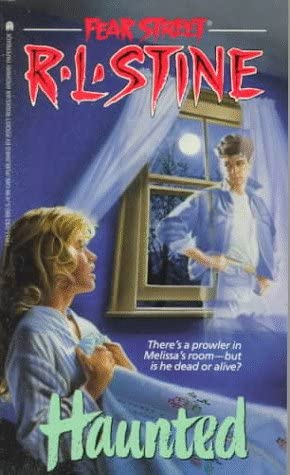 7. Haunted
Melissa screamed when she awoke. Or was it the prowler who was at her window? Everyone was on edge after reading recent reports about a prowler from Fear Street. Now, her father keeps a loaded gun in his room. That made it more terrifying and genuine.
The haunting then started: Her birthday presents being torn open by shadowy hands; her new automobile driving as like someone else had taken charge; and an invisible force pushing her out of the bedroom window.
A threatening figure emerged from the darkness of her bedroom. He was who? Did he really emerge from the afterlife? And why did he intend to murder her? If Melissa doesn't find the solution right away, these questions will kill her.
---
8. Halloween Party
The invitation was delivered in an envelope with a black border. The inside of the card had a coffin with the words "Reserved For You" written on it. It was ideal for a Halloween celebration that lasted all night on Fear Street.
However, Terry and his partner Niki questioned the invitation's purpose. The lovely and enigmatic transfer student Justine Cameron, who was hosting the party, was a someone they hardly knew. When the lights went down, the celebration was already well underway.
At a spookily themed Halloween party, such is to be anticipated. The boy with the knife in his back was there when the lights came back on, though. Halloween trick-or-treating has become terrifying for Terry and Niki. They discover to their astonishment that someone at the costume party is dressed for the grave!
---
9. The Stepsister
While Emily wants to get along with her stepsister, it hasn't been simple. Jessie immediately commandeers Emily's room, snatches Emily's clothing, and lies to everyone after moving in.
Then Emily decides to read Jessie's diary and discovers a terrible secret. Is Jessie actually a murderer? Nobody believes Emily when she attempts to inform her parents, though. So, if she can manage to live, Emily must reveal the truth about Jessie.
---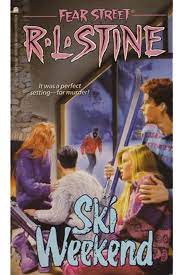 10. Ski Weekend
They had met "Red" Porter, a total stranger, on their ski getaway. But when they left for home on the slippery roads, Ariel Munroe, Doug Mahr, and his girlfriend Shannon Harper were happy he was there. Thanks be to God for Red!
When the blizzard left them trapped, he saw the hilltop lodge. When they ventured into unexpected settings while afraid, exhausted, and seeking safety, he assumed command. When their haven turns into a trap, can he still save them?
Their hosts are suddenly acting in a very frightening manner. Doug's automobile has vanished. Phones are not working. The residence is also stocked with weapons. They might be able to get away if they steal one. Up until a gunshot, when the real dread starts.
---
Final words on the Fear Street series
The ideal method to read the Fear Street volumes is in chronological order, as shown above. These books are traditional YA horror books. Additionally, R.L. Stine is the ideal predecessor and complimentary writer to a fellow horror king: King, Stephen
When you were younger, did you read the Fear Street novels chronologically? Are you starting to read the books for the first time or did it ignite your passion for reading? Tell us in the comments section below.