20 of the Best Graphic Novels for Teens
There are so many amazing stories in the world of graphic novels, especially in the YA genre, and there has never been a better moment to delve in!
Any comic book that mimics a novel in length and plot development is typically referred to as a "graphic novel".
You may also hear people refer to this kind of book as "comics," which is a term that describes graphic novels as a subgenre of that genre.
With graphic books, you can discover new stories or rediscover old favorites in fresh ways. If you haven't had one, you're really missing out. They're frequently bursting with vivid color and always have stunning artwork.
Have no fear if you're unsure of which to read first or where to begin your quest. You can use this list to discover the ideal graphic novel, to begin with, and fall in love with.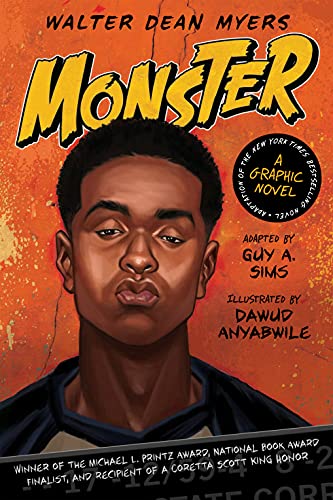 In the unsettling coming-of-age story Monster, a young boy named Steve Harmon is on trial for robbery and murder. Monster has received various honors. As he gets used to being detained as a minor and faces trial, Steve imagines how his tragedy would play out on the big screen.
The renowned creator of the Brotherman comic book series, collaborated with his brother, the illustrator Dawud Anyabwile, to produce this dramatic black-and-white graphic novel version of the film Monster.
Monster, the first-ever Michael L. Printz Award winner, was also a Coretta Scott King Honor Book, an ALA Best Book, and a finalist for the National Book Award. Jennifer Hudson, Kelvin Harrison Jr., Nas, and A$AP Rocky are the stars of the high-profile film All Rise, which is based on the book Monster.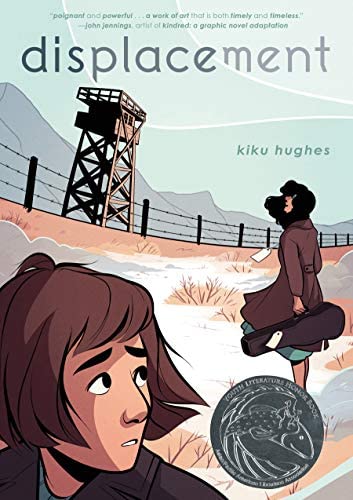 While on vacation in San Francisco, Kiku finds herself abruptly transferred to the internment camp for Japanese Americans that her late grandmother, Ernestina, was forcibly transferred to during World War II.
Kiku eventually finds herself "trapped" in the past as a result of these displacements. Kiku receives the education she never acquired in history class while living in internment camps with her young grandmother and other Japanese-American residents.
She observes the lives of Japanese-Americans who, although being denied their civil liberties and going through a lot of hardship, were able to forge strong bonds with one another and carry out acts of resistance in order to survive.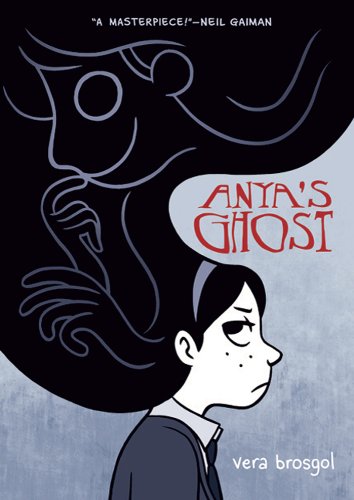 At her school, Anya is an outcast, and she is in dire need of a buddy. Anya meets a lonely girl who is also heading home from school when she trips and falls into an ancient well.
They become friends and Anya's new ghost companion is helpful to have around, but it's possible that she isn't being completely honest about her history.
This book has great artwork and is sly and a bit unsettling to read.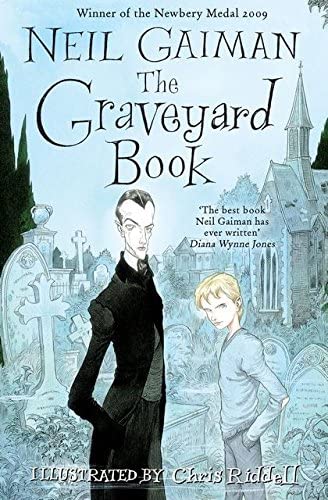 The gorgeous two-volume, full-color graphic novel adaptation of Neil Gaiman's #1 New York Times bestseller and Newbery Medal-winning book The Graveyard Book is now available in its debut paperback version.
A toddler finds himself in a graveyard where the ghosts and other supernatural inhabitants choose to raise him as one of their own after the horrifying murder of his entire family.
Nobody Owens, often known as Bod to his pals, is an ordinary young man. He would be entirely normal if he didn't reside in a sizable cemetery, where ghosts educate and rear him, and if he didn't have a lone guardian who isn't from either the living or the dead.
A boy can have perils and adventures in the cemetery. But if Bod ventures out of the cemetery, Jack—who has already murdered Bod's family—will attack him.
5. Bloom by Kevin Panetta and Savanna Ganucheau
Ari is eager to start his real life and play with his evil in the city. But his relatives' bakery is in trouble, and they are depending on him.
Then Ari discovers Hector to be the ideal solution. Hector needs a job and enjoys baking. He can leave if Ari can prepare Hector to take his position.
He will have to reevaluate his expectations for the future and his priorities as Ari starts to fall for him.
This is another wonderful graphic novel that you must read, especially if you have a sweet taste, and it is beautifully illustrated in blue tones.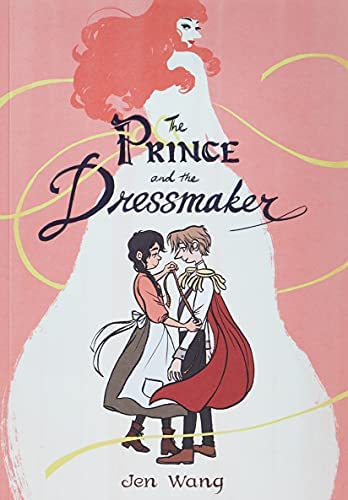 Prince Sebastian needs a wife, but his main objective is to find a skilled dressmaker.
Frances, a needle wizard who transforms into Sebastian's confidante and friend, is introduced. She is the only person who is aware that Sebastian is also Lady Chrystallia, the enigmatic fashion phenomenon sweeping society.
However, Sebastian's secret is in jeopardy, and Frances has her own aspirations that she wants to pursue but has put on wait in order to support Sebastian. She can't continue to be Sebastian's covert agent.
This charming tale is expertly painted with vibrant splashes of color that highlight Lady Chrystallia's stunning attire.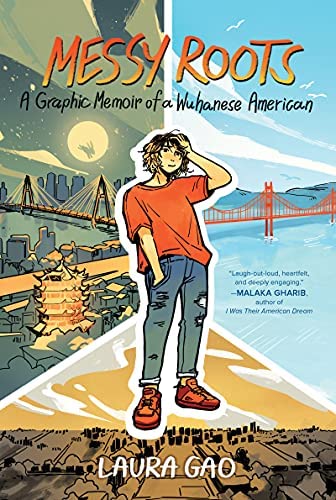 "Messy Roots is a laugh-out-loud, emotional, and incredibly compelling narrative of their struggle to find themselves—as an American, as the daughter of Chinese immigrants, as a queer person, and as a Wuhanese American in the thick of a pandemic," the book's synopsis reads. I Was Their American Dream author Malaka Gharib
Laura immigrates to Texas from Wuhan, China, where she spent her formative years riding water buffalos and eating rotten tofu. There, her hometown is as alien as Mars—at least until COVID-19 makes Wuhan a household name in 2020.
Laura portrays her coming-of-age in Messy Roots as a young woman who only wants to join the basketball team, get out of Chinese school, and discover why girls make her heart race.
8. Nimona by ND Stevenson
Nimona is a youthful, impulsive shape-shifter with a flair for deceit. The bad guy, Lord Ballister Blackheart, has a grudge.
Nimona and Lord Blackheart, who play the roles of sidekick and supervillain, are going to cause considerable damage. Their goal was to disprove Sir Ambrosius Goldenloin and his pals from the Institution of Law Enforcement and Heroics as the true heroes of the realm.
Nimona's powers are as hazy and enigmatic as her background. Lord Blackheart realizes when minor acts of mischief turn into a bloody conflict. Furthermore, he may be less willing to acknowledge how dangerous her unpredictable wild side is.
Robin Ha describes her upbringing as the daughter of a single mother in Seoul in this outstanding book. When she and Robin traveled on vacation to the United States, her mother, who had worked hard to establish her hair-styling business, broke the news that they wouldn't be returning.
Devastated, Robin struggled to comprehend this profound betrayal and life shift and adjust to life in the United States. Before her mother enrolled her in painting classes, she went months without making new acquaintances.
This is a wonderful look at a significant change in Robin's life and how she battled to understand her mother and process her thoughts about it before forgiving her.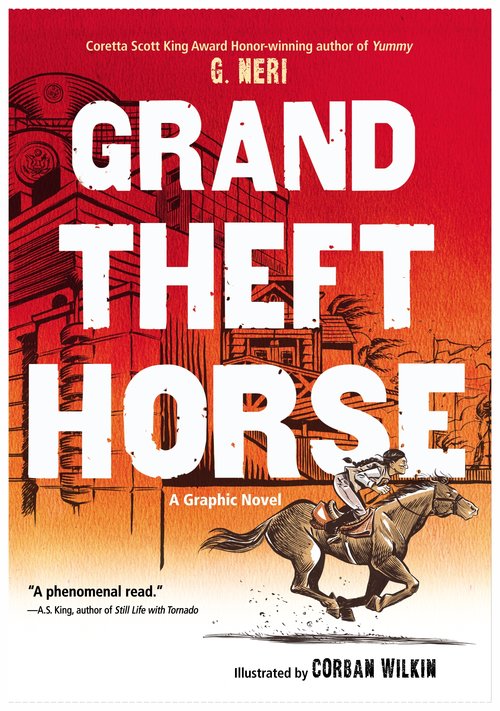 This is Gail Ruffu, Neri's cousin, and it is a wonderful true story. Gail is a dedicated horse enthusiast and knowledgeable racehorse trainer who favors kindness above cruelty.
Gail put her foot down and kidnapped her own horse away on Christmas Eve when the co-owner of the horse she loved and trained insisted on racing him before he was ready and then pushing him over his boundaries.
A series of events followed, including months and years spent avoiding private investigators, legal issues, being shunned by the California racing community, and ultimately a case that reached the state's highest court.
Gail's background and her perseverance to defend the horses she adores and push for reform in the racing industry are shown in this vivid factual account.
Two timelines interweave in this stunning and broad science fiction graphic novel: Two classmates at a school on a space station at the galaxy's center become friends and perhaps even start to fall in love with one another.
But then one vanishes one night. The girl who is left continues to work for a team that dismantles old space stations years later, but she never forgets her buddy and never gives up hope that they may one day be reunited.
This novel has a dreamy quality to it, and it is rich in inventive details and world-building.
12. Legend: The Graphic Novel by Marie Lu, adapted by Leigh Dragoon, and illustrated by Kaari
Previously unknown as the United States' west coast, the Republic is now a country that is always at war with its Colony's neighbors.
June, a fifteen-year-old military prodigy born into a privileged family in one of the wealthiest districts of the Republic, is a gifted soldier. She is being prepared for success at the highest echelons of the Republic because she is obedient, enthusiastic, and dedicated to her country.
Day, a fifteen-year-old born in the Republic's Lake Sector shantytown, is the most wanted criminal in the nation. But his motivations might not be as evil as they first appear.
June and Day, who come from completely different worlds, have no reason to interact—that is, until the day June's brother, Metias, is killed and Day is named the main suspect.
Day and June are currently engaged in the ultimate game of cat and mouse as Day fights for the safety of his family and June makes valiant attempts to exact revenge on Metias.
But in a startling change of events, the two learn the real reason behind their meeting and the nefarious extent to which their nation will go to protect its secrets.
Tiến adores his friends and family, but he also has a secret that could completely alter their perception of him.
The real world is not a storybook.
Tiến still takes pleasure in sharing his favorite stories from the books he checks out from the neighborhood library with his parents.
Being a child and attempting to connect with your parents can be challenging enough, but for Tiến, whose parents are having trouble with their English, he doesn't even know the correct phrases to use.
Is what he's experiencing described in the Vietnamese language? How can he let them know he's gay?
Alfonso Jones is looking forward to performing as Hamlet in his school's hip-hop adaptation of the well-known Shakespeare tragedy.
Additionally, he wants to express his true feelings for Danetta, his best friend, to her. However, an off-duty police officer shoots Alfonso when he is purchasing his first suit after mistaking a clothes hanger for a rifle.
Alfonso is on a ghost train in the afterlife when he awakens, being taught everything he needs to know about this underground spiritual realm by famous victims of police shootings.
In the meantime, Alfonso's family and friends struggle with their grief and march through the streets demanding justice for Alfonso.
15. Honor Girl by Maggie Thrash
In her autobiography, Maggie Thrash recalls a pivotal summer she spent at camp, where she excelled at shooting range activities and fell in love with an (older, female) camp counselor.
Since LGBTQ+ partnerships weren't widely acknowledged at the time (the early 2000s), Maggie had to deal with this revelation on her alone until the conclusion of camp.
The artwork does a really fantastic job of conjuring up nostalgia for the early 2000s, and this is a really great memoir with (without any embellishment) a really excellent plot arc.
16. Mooncakes by Suzanne Walker and Wendy Xu
Teen witch Nova works in her grandmother's bookshop with her partner and spends her free time looking into paranormal activity.
Nova is hunting after hearing reports of a wolf in the woods when she comes into Tam, a werewolf and a childhood acquaintance.
Nova persists in assisting them because Tam is hurt and they need assistance fending off an evil power that lurks in the woods. However, as the days turn into weeks, Nova and Tam also develop feelings for one another.
17. Pumpkinheads by Rainbow Rowell and Faith Erin Hicks
Deja and Josiah, best friends at work who have worked together every fall, spend their final evening together at the Pumpkin Patch in this wonderful comedy.
In her epic quest to consume every delicious snack the venue has to offer, Deja is determined to make a big impression. She also tries to get Josiah to confess his feelings to his longtime crush.
But things don't exactly go as planned that night!
The graphic novel adaptation of Laurie Halse Anderson's contemporary classic features gorgeous illustrations by Emily Carroll!
Melinda experienced a negative event towards the conclusion of the school year in this novel, and now that she is entering high school, everyone despises or is angry with her.
She doesn't talk much because what's the point? Melinda discovers she needs not only to find her voice but also to use it after taking an art class and finding an unexpected haven.
It portrays the parallel stories of Vibiana, a young woman who is rejected by her family and finds a home with the missionaries before deciding whether to join their cause.
Little Bao, a boy whose village is devastated by Westerners, joins the opposing movement.
These two books provide a wonderful, insightful look at a challenging past.
Freddie has a slight issue because Laura Dean frequently ends their relationship around significant holidays.
Unsure of how to proceed but hesitant to let Laura leave, Freddie looks in all the wrong places to resolve her relationship while oblivious to the damage being done to her friendships right in front of her.
This is a wonderful examination of what love is and isn't, as well as what it means for teenagers to navigate romantic relationships. Its enchanting illustrations are the reason it received a Printz Honor!
You're guaranteed to have a swell time while reading these books. After all, the fantasy world is the only place we can run free!
Which YA graphic novels do you consider the finest ones? Let us know! Check out our Harry Potter books here.