35 Easy to Read Books that Make You Smarter
Looking for books that will make you smarter? Skip the textbooks and try these easy-to-read books that make you smarter.
Is it true that reading makes you smarter?
Of course, I respond with a sympathetic YES! Not just because I'm a bookworm. Reading makes you smarter because it increases brain connectivity, forging new pathways to strengthen your brain.
While I believe that all reading has benefits, if you want to read books that will make you smarter, these easy-to-read nonfiction books are a great place to start.
I've compiled a list of the best books to make you smarter, ranging from science books to intellectual books about the universe to simply books that make you think differently.
Books to Help You Learn More
A Short History of Nearly Everything by Bill Bryson
If you're looking for books that will make you smarter, Bill Bryson's easy-to-read tome covering… well, nearly everything should be your first stop. Bryson sets out to interview and study with some of the greatest minds in his quest to broaden his knowledge.
Bryson's humorous adventures into the depths of human knowledge, covering the big bang theory, the rise of civilization, and everything in between, are not to be missed.
Date of publication: May 6, 2003
Brief Answers to the Big Questions by Stephen Hawking
Stephen Hawking, widely regarded as one of the greatest minds of our time, was working on a final project when he died: answers to all of life's "big" questions.
Hawking uses his dry wit to give the reader a basic understanding of complex topics as he discusses the biggest challenges facing humanity.
Date of publication: October 16, 2018.
Astrophysics for People in a Hurry by Neil Degrasse Tyson
I like how Neil deGrasse Tyson carefully labeled his book Astrophysics for People in a Hurry rather than "Astrophysics Explained to the Ignorant Layman," as I would have called it. To be clear, even though this book is small, it is not a quick read.
Although Tyson does an excellent job of bringing the subject down to a beginner's level, the concepts are so complex that it takes some thought to grasp everything.
Astrophysics for People in a Hurry, a great primer on a fascinating subject, is one of the best books that will make you smarter and a must-read for all science lovers out there.
Date of publication: May 2, 2017
What if? by Randall Munroe
What if your cells stopped dividing all of a sudden? What if everyone had only one soulmate? Randall Munroe, the creator of the comic xkcd, uses humor and science to answer all of life's trivial questions.
What If? is an enjoyable read that will make you smarter… but not necessarily wiser.
Date of publication: September 2, 2014
Brainiac by Ken Jennings
Ken Jennings set a record by winning 74 consecutive games of the trivia show Jeopardy! in 2004. Jennings shares his journey to becoming trivia king, as well as his explorations into the world of trivia buffs, in Brainiac.
From college quiz bowls to Boston pubs, Jennings deciphers what makes trivia more than just meaningless facts.
Date of Publication: September 12, 2006
How to Make Your Brain Smarter and Faster
Smarter Faster Better Charles Duhigg
Do you want to make better decisions more quickly? Journalist Charles Duhigg focuses on eight key productivity concepts that will help you become smarter, illuminating them with fascinating anecdotes and statistics.
In his best-selling book, you'll learn how to find motivation, set goals, make decisions, and manage others.
Date of publication: March 8, 2016
Thinking, Fast and Slow by Daniel Kahneman
You can't go wrong learning how the mind works if you want to study books that will make you smarter. Daniel Kahneman, a Nobel laureate in economics, explains the two systems that your mind employs in his seminal work.
He contrasts the benefits and drawbacks of thinking quickly, with emotion and intuition, versus thinking slowly, with deliberation and logic. Learning to balance these two systems will help you make better decisions.
Publication Date: 25 October 2011
Blink by Malcolm Gladwell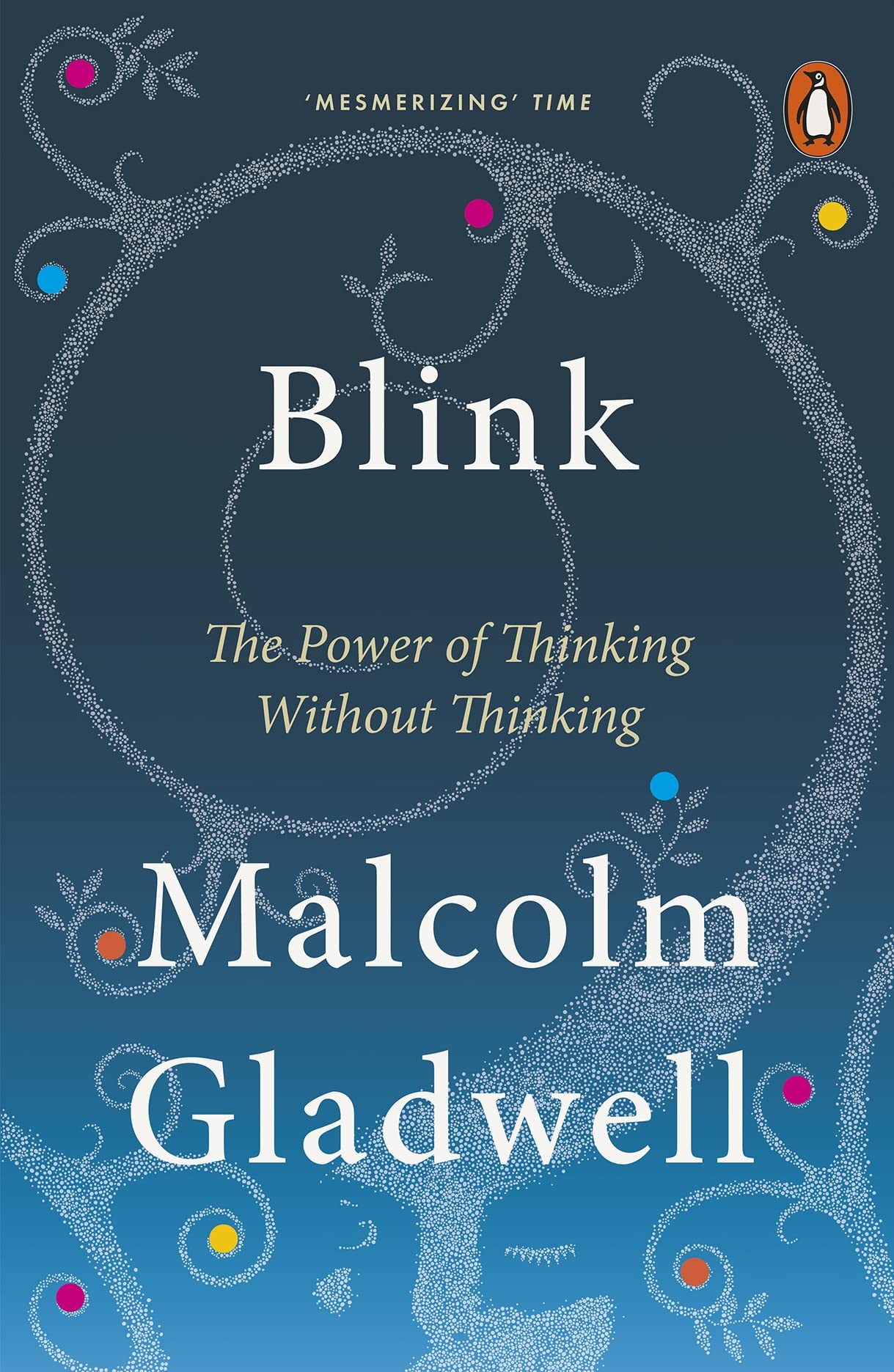 Malcolm Gladwell delves into the choices we make without thinking in Blink, the split-second decisions that can have long-term consequences.
Gladwell will make you rethink how you think with fascinating anecdotes like experts who can spot a fake at a glance and why New Coke was such a flop.
Date of Publication: January 11, 2005
Speed Reading by Kam Knight
When looking for books to read to get smarter, why not try a book that will help you read faster? Kam Knight explains the tools and tricks you need to begin speed reading.
With short chapters and practice exercises, Knight teaches you how to retrain your brain to read faster without sacrificing your reading comprehension.
Publication Date: 26 September 2018
Atomic Habit by James Clear
One trick to becoming "smarter" is to establish solid habits that increase your knowledge. In Atomic Habits, Clear outlines in detail the steps you can take to build good habits and break bad ones.
With excellent insights and workable tips, Clear's methodology will allow you to design your habits to improve your life.
Publication Date: 16 October 2018
Intellectual Books
The Art of War by Sun Tzu
If you were to list the most intelligent books ever written, you'd have to include a book that has endured for over 2,500 years.
This classic book of military strategy from Chinese warfare, accredited to Sun Tzu, still holds power today, whether you are facing your enemies on the battlefield, in a board room, or even online.
Publication Date: 5th Century BC
A Brief History of Time by Stephen Hawking
How did the universe begin? What makes time possible? In his landmark book, printed in 1988 and then updated 10 years later, Stephen Hawking explains how the universe works.
From quarks to black holes, Hawking delves into the theoretical, the unexpected, and the astounding ways our world is the way it is.
Publication Date: 1 April 1988
Stamped from the Beginning by Ibram X. Kendi
On top of teaching you how to be an antiracist, Ibram X. Kendi has written the top book on the history of racism in America that will cause you to think differently about American history.
Covering the Puritans and the Founding Fathers all the way to the civil rights movement and modern-day activists, Kendi shows that racist ideas and discriminatory practices have permeated American history since its inception.
Publication Date: 12 April 2016
Invisible Women by Caroline Criado Perez
Caroline Criado Perez shows that we live in a world designed for men that systemically discriminates against women. With overwhelming statistics, Perez exposes the prevalent gender-data gap in countless fields, including medicine, technology, and urban planning.
The staggering evidence will blow your mind and make you rethink everything you thought you knew. If you have a chance, Perez's audiobook narration is spectacular, catching every hint of sarcasm, disbelief, and anger in the author's voice.
Publication Date: 7 March 2019
Guns, Germs, and Steel by Jared Diamond
Jared Diamond won a Pulitzer Prize for this book about how civilization has been shaped by geography and the environment.
Diamond's theory is that the development of civilization was aided by the similar weather in east-west migrations and hindered by the vast differences in north-to-south climate. Though his analysis of the evolution of human societies is solid and thought-provoking, the repetition of the topic does get a bit old.
Publication Date: 1997
Books to Improve Your Intelligence
Remember by Lisa Genova
Neuroscientist Lisa Genova explains why we remember some things and why we forget others. Genova presents a basic primer on how memories work, what you can reasonably expect from your memory as you age, and how to help protect your memory.
While extremely informative and easy to understand, Remember isn't a particularly captivating book on intelligence. Genova does a great job explaining how memory works but I suggest that discussing the real-life implications of these topics with others will make this book stand out.
Publication Date: 23 March 2021
Moonwalking with Einstein by Joshua Foer
After covering the US memory championships, journalist Joshua Foer decided to embark on a quest to see if he could also become a memory specialist.
Drawing on cutting-edge research and expert knowledge, Foer learned all the memory tips and tricks to become the US Memory Champion. Foer bounces between his training, the history of memory, the science of how our brains work, and the techniques used to retain massive amounts of information quickly.
Publication Date: 3 March 2011
Eats, Shoots & Leaves by Lynne Truss
It all starts with a joke about a panda bear and a misplaced comma. With an acerbic sense of humor, Lynne Truss tackles the said state of proper punctuation in the world today.
One of the most fun books that make you smarter than you can read, Eats, Shoots & Leaves will have you laughing at the peculiarities of English grammar while teaching you how to use them correctly.
Publication Date: 2 January 2003
Quiet by Susan Cain
For years, society has idolized extroverts, overlooking the many benefits of introversion. Well-researched and thought-provoking, Cain not only shows the power of introverts but also addresses the struggles introverts face and how to overcome them.
Whether you are introverted or extroverted, this will make you see people in a different light.
Publication Date: 24 January 2012
Science Books that Will Improve Your Intelligence
Genome by Matt Ridley
With the successful completion of the mapping of the human genome, science has a better understanding of genetics than ever before. Matt Ridley breaks down each of the 23 pairs of chromosomes, explaining how each affects our bodies.
Told in an easily understandable fashion, Genome is one of the best books that make you smarter about biology for non-science people to read.
Publication Date: 30 May 1999
Sapiens by Yuval Noah Harari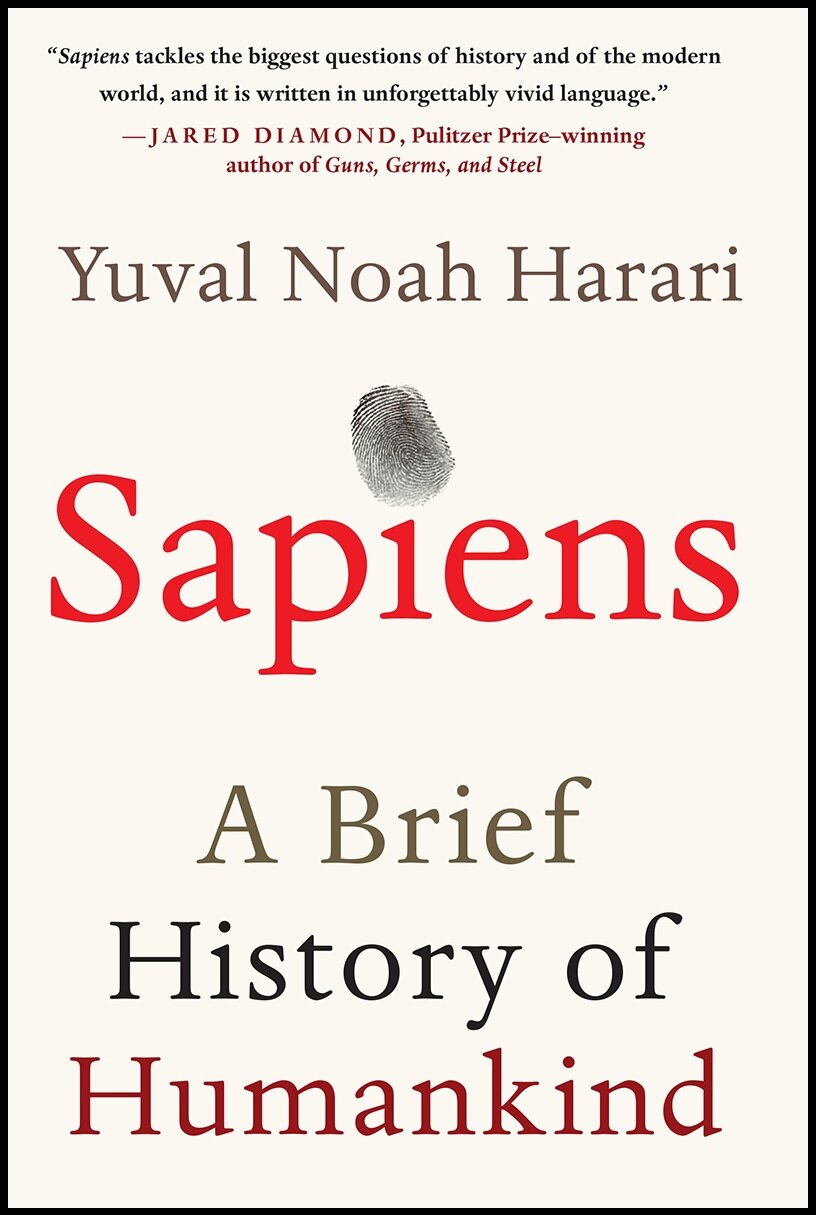 Narrowing down the best science books of the decade to one choice wasn't easy, and I might have chosen wrong. Yet there is something enduring about Harari's look at the history of humans.
How did our species survive so long and what does that mean for us today? Taking discoveries from numerous scientific fields, Harari has whittled down 100,000 years of human history into an insightful 500-page book.
Publication Date: 1 January 2011
The Body by Bill Bryson
Similar to his bestselling A Short History of Nearly Everything, Bryson uses his brilliant writing to enlighten readers on human anatomy.
In his newest work, Bryson explores the human body – the amazing physical and neurological functions that make us who we are. A great read for science lovers or anyone wanting books that make you smarter, Bryson is sure to entertain just as much as he educates.
Publication Date: 15 October 2019
The Tale of the Dueling Neurosurgeons by Sam Kean
Though the title is basically the book equivalent of clickbait, the book itself was extremely interesting. The subtitle, "The History of the Human Brain as Revealed by Trauma, Madness, and Recovery," would be more appropriate, though much less catchy.
Sam Kean teaches about the various parts of the brain using compelling true stories that temper down the science-heavy segments to make the book more relatable for the general reader.
He expertly weaves the storytelling while not skimping on the science, giving you a fairly in-depth basic primer on the science and history of neuroscience.
Publication Date: 6 May 2014
Books that Make You Think
The Power of Habit by Charles Duhigg
One of the hottest topics of the last decade has been habits – how they form and how we can use them to become smarter. The New York Times reporter Charles Duhigg takes an in-depth look at the power habits have in our lives.
Explaining the science of habits with fascinating real-life stories, Duhigg's style is much like Malcolm Gladwell's.
Publication Date: 28 February 2012
Think Again by Adam Grant
Grant reminds us that just like we refresh our wardrobe from time to time, we need to routinely reexamine our beliefs and ways of thinking. Often our beliefs become habits, and Grant argues that being too attached to one identity and thought process can kill our creativity.
Instead, we need to start spending as much time rethinking as we do thinking. Grant is an excellent writer who does a superb job keeping you engaged as he discusses thought-provoking concepts.
Publication Date: 2 February 2021
The Moment of Lift by Melinda Gates
If you have an insane amount of money (say from creating Microsoft) how do you use it to change the world? Over a lifetime, Melinda Gates, co-founder of The Bill and Melinda Gates Foundation, has discovered that the key to alleviating poverty, decreasing childhood death, and even increasing food production all comes back to empowering women.
The statistics throughout the book are staggering, and Gates makes a strong argument for how empowering women affects so much more than you would think.
Publication Date: 23 April 2019
The Signal and the Noise by Nate Silver
Why do most predictions, even those from experts, fail? From earthquakes to poker to political elections, statistician Nate Silver uses interesting case studies to explain probability and uncertainty and to demonstrate why predictions are often wrong.
Though the book is numbers-heavy and a little too long, Silver does a great job simplifying the information for the average reader.
Publication Date: 27 September 2012
Business Books to Read to Improve Your Knowledge
What turns good companies into great businesses? Through an exhaustive study of businesses in the 1990s, Jim Collins shows what it takes to transform a mediocre business into something built to last.
Collins delves into the types of leadership needed to succeed, the culture that will aid a company, and the changes that aren't certain to spell doom.
Publication Date: 16 October 2001
Good behavioral psychology books that will make you smarter can be hard to find but lots of fun to read. Every day we make choices big and small, and often we choose poorly.
Nobel Prize-winning economist Richard Thaler and Harvard professor Cass Sunstein explain that no choice is presented neutrally. By understanding the tendency to bias, you can learn how to make better decisions for yourself and nudge others to make the decisions you want.
Publication Date: 8 April 2008
Published in 1936, Dale Carnegie's guide to winning people over is rather timeless. With tips to get people to like you, convince people of your point of view, and transform people without building resentment, Carnegie teaches interpersonal tactics to smooth out your professional life.
Publication Date: 1936
Made to Stick by Chip Heath & Dan Heath
Why do some ideas stick – no matter how true – while others go in one ear and out the other? Chip and Dan Heath break down the elements that made ideas memorable and teach you how to create stickier messaging.
Similar to Malcolm Gladwell or Charles Duhigg, the Heath brothers use exciting anecdotes to illustrate the concepts of stickiness in an informative and entertaining manner.
Publication Date: 18 December 2006
Books that Make You Smarter
Think Like a Rocket Scientist by Ozan Varol
Former rocket scientist turned law professor, Ozan Varol shares his habits and strategies to make the impossible actually doable. With fascinating anecdotes from the history of science and NASA, Varol makes keen observations about how you can change your mindset and approach problems in new ways.
Despite the shameless self-promotion, the insights from the book still make it a great book that will make you smarter.
Publication Date: 14 April 2020
Amazon | Goodreads
Outliers by Malcolm Gladwell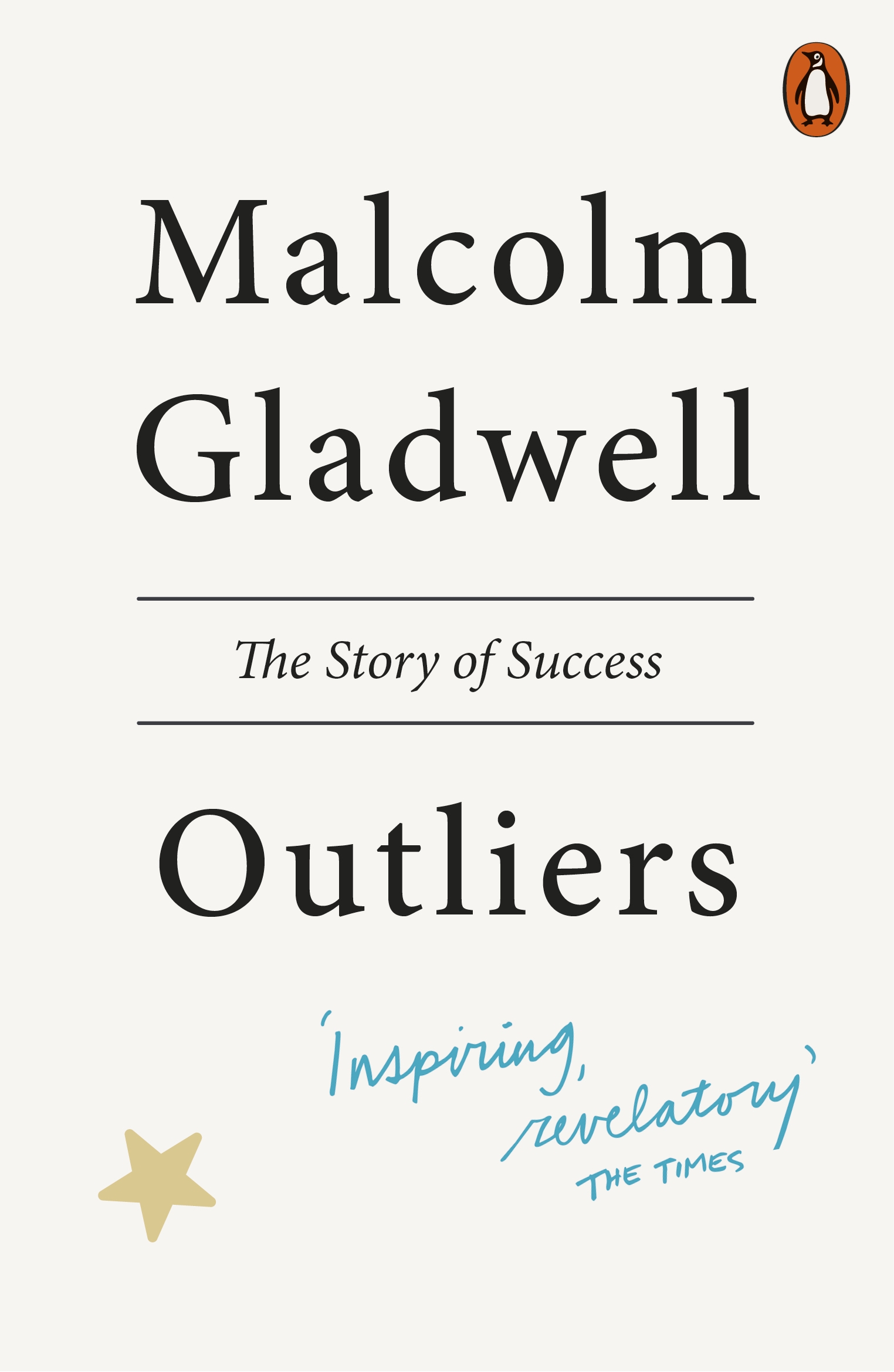 What makes extremely successful people different from others? Is it talent, intelligence, or hard work? Gladwell uses statistics and interesting real-life examples to show how closely success is tied to natural ability, hard work, opportunity, and timing.
It's one of those books that get you thinking about how much culture, upbringing, and just plain luck play into your life.
Publication Date: 18 November 2008
Think Like a Freak by Steven D. Leavitt and Stephen J. Dubner
Economists Steven D. Leavitt and Stephen J. Dubner have made it their mission to reveal the dark side of almost everything.
While their best-seller Freakanomics is certainly among the books that make you smarter, Think Like a Freak is a book that will help you rethink how you think. Levitt and Dubner demonstrate the precise steps you must take to retrain your brain to think more creatively.
Date of publication: May 12, 2014.
Grit by Angela Duckworth
Did you know that intelligence is a poor predictor of success? Angela Duckworth, a psychologist, proposes an insightful new predictor of success: grit. That perseverance in the face of adversity and sheer determination to succeed.
Duckworth has written one of those books that make you think about where you fall on the scale, with numerous studies and interesting anecdotes. How tough are you? Because grit isn't fixed, you'll develop a desire not only to develop it in yourself but also to instill it in your children.
Date of publication: 3 May 2016
What Reading Does to the Brain
Do you want to know how reading can make you smarter? Essential methods are listed below, along with some suggestions for obtaining reading materials:
It Exposes You to New Concepts
There's no denying that certain circumstances can constrain the ideas you encounter in daily life.
If you live in a small town, did not attend college, and have worked the same job your entire adult life, you may have less general knowledge than someone who attended college, worked multiple jobs, or both.
In short, if you have access to books, you can learn new things and learn new things no matter where you live or what you do.
It Allows You to Learn About Different Cultures
Perhaps you've never had the opportunity to travel to another country or even different regions of your own. You can still learn about other cultures and traditions by reading a book.
Reading allows us to connect with characters (or real people) who have had very different life experiences.
What are your thoughts? Do you believe that books that help you become smarter are a good investment or a waste of money? Please let me know in the comments as always!