Poems about the Loss of a Mother that will move you to Tears
Poems about the Loss of a Mother that will move you to Tears.
Poems about the Loss of a Mother – Have you ever wondered why the love of a mother to her child is called unconditional? Any mother loves her kids, whether they are daughters or sons, no matter what.
Life is an unpredictable thing; it can bring you quite a few unpleasant surprises. Yet, as long as a son has his mother's shoulder to lean on, no problem is as big and challenging as it seems.
This is the way we see it.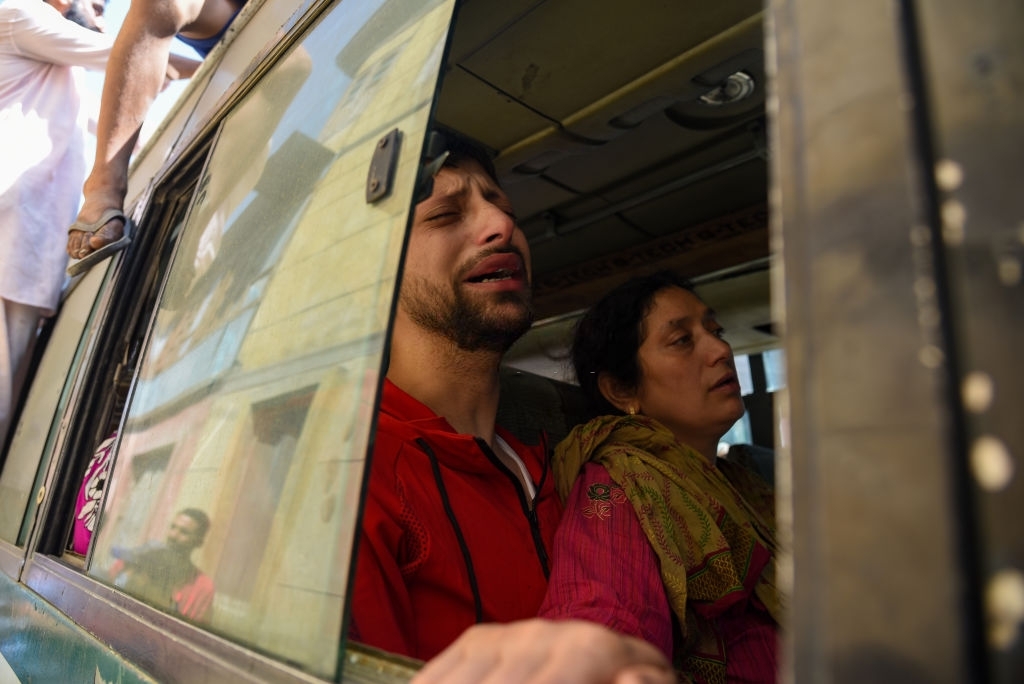 1. A Mother Knows Her Son
My dear, sweet boy
I've seen it all
from your first kicks
to your first kiss.

You might think right now
you know it all,
but I've seen more of you
than you ever knew.

A Mother knows her son
better than anyone ever could
because I gave you life
and help you shine your light.
– Poem By Michele Meleen
2. I'd Choose You Again, Son
I may not be your mother by birth,
But you're my true son in my heart.
I chose to create this bond with you,
And no one can tear it apart.

I couldn't love you more even if
I had carried you in my own womb.
My heart's bursting at the seams with love,
And there simply isn't any more room.

I bless the woman who gave you life
And let you come to our family.
If I had to do it all over,
I'd choose you again as the son for me.
– Poem By Kelly Roper
3. Prayers for My Son
My son,
who art from Heaven
I gave you a strong name.

Your kingdom will come
as your work here is done
my own little piece of heaven.

I pray you give me each day
as a gift of love
and forgive me whenever I'm wrong.
– Poem By Michele Meleen
4. A Mother's Love
A mother gives her children
Stepping stones to the stars.
Her love is unconditional;
Her heart has no bars.

A mother teaches her children
To be confident and bold.
Her special love for her children ,
More valuable than silver or gold.

A mother picks up her children
And wipes away life's tears.
She scares away monsters in the night
And silences life's fears.

A mother celebrates
Her children's accomplishments in life.
She hurts and cries with them
When life brings times of strife.

A mother shares her love freely
With her tender loving way.
She grows more beautiful
To her children with each passing day.

Mother, I'm grateful
for all these things that you do,
And on this special Mother's Day,
I want you to know how much I love you.
– Poem by Kathryn Ann
5. I'm Here
Sleep now, my angel, and rest your eyes.
Mommy must say her last goodbyes.
Please don't be sad, and please don't cry.
Mommy will give you the wings to fly.

If you don't want to say goodbye,
Mommy will watch you and stand by your side.
Life is not fair, but please understand
Mommy's not far, I'm holding your hand.

I'll kiss you goodnight, chase monsters away,
Warm up your heart on a cold winter day,
Be the sun on your skin, the wind in your hair.
I'm never too far, I'm standing right there.

My time spent with you will long be a treasure
Of infinite leagues no ruler could measure.
Mommy must go, it's time to fly.
Take a deep breath and let out a sigh.

Live out your life and bid me farewell.
Find in your heart the strength to excel.
Your future is bright, you'll go far, my dear.
Don't get too sad, don't worry.
I'm here.
– Poem by James P. Graham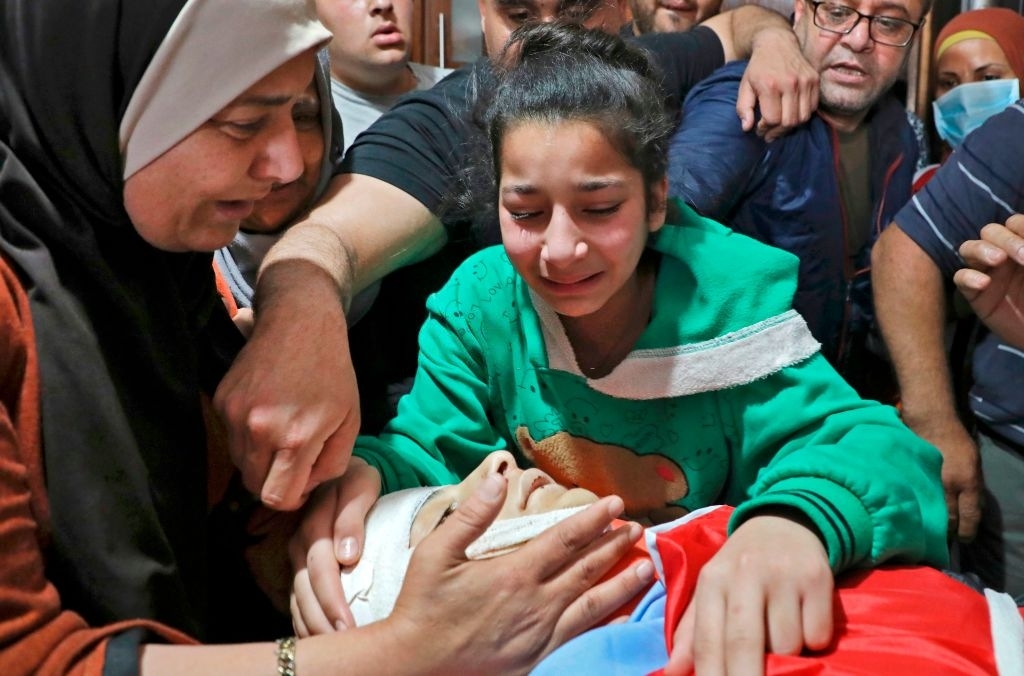 6. Through My Eyes
Through my eyes
All I see
Is a perfect little boy
Staring back at me

To the world outside
He may seem broken
But our love, our bond
Remains unspoken

He has few words
But his actions speak loud
My heart swells
He makes me so proud

He drives some mad
Fills the house with screams
But I see who he is
And he's not what he seems

You may see trouble
But I see love
He is my world
And the stars above

Don't judge my son
By what you see
You'd see his soul
If you looked closely
– Poem by Steph L. Quayle
7. For My Son
Where did you come from, little one?
I see you every day and I
Still can't believe this is my SON
With golden hair and storm gray eyes.

What do I know of little boys?
My life's been filled with only girls.
These snips and snails and warcraft toys
Have changed the way I see the world.

Still I will do the best I can
To teach what I want you to know.
And with unskilled but loving hands
I'll plant the seeds and pray they grow.

For childhood flies quickly then,
All little boys grow into men.
– Poem by Katherine Marek
8. Mother To Son
Well, son, I'll tell you:
Life for me ain't been no crystal stair.
It's had tacks in it,
And splinters,
And boards torn up,
And places with no carpet on the floor—
Bare.
But all the time
I'se been a-climbin' on,
And reachin' landin's,
And turnin' corners,
And sometimes goin' in the dark
Where there ain't been no light.
So, boy, don't you turn back.
Don't you set down on the steps.
'Cause you finds it's kinder hard.
Don't you fall now—
For I'se still goin', honey,
I'se still climbin',
And life for me ain't been no crystal stair.
– Poem by Langston Hughes
9. The Carpenter's Son
"Here the hangman stops his cart:
Now the best of friends must part.
Fare you well, for ill fare I:
Live, lads, and I will die.

"Oh, at home had I but stayed
'Prenticed to my father's trade,
Had I stuck to plane and adze,
I had not been lost, my lads.

"Then I might have built perhaps
Gallows-trees for other chaps,
Never dangled on my own,
Had I left but ill alone.

"Now, you see, they hang me high,
And the people passing by
Stop to shake their fists and curse;
So 'tis come from ill to worse.

"Here hang I, and right and left
Two poor fellows hang for theft:
All the same's the luck we prove,
Though the midmost hangs for love.

"Comrades all, that stand and gaze,
Walk henceforth in other ways;
See my neck and save your own:
Comrades all, leave ill alone.

"Make some day a decent end,
Shrewder fellows than your friend.
Fare you well, for ill fare I:
Live lads, and I will die."
– Poem by Alfred Edward Housman
You can use these poems in greeting cards, on scrapbook pages, on special occasions, or anytime you want to connect with your son.
Simply choose the one that matches your mood or situation and present it in whatever way you like. Whether you want to say something heartfelt or employ a bit of humor, a poem can help you do it.
Life's short, so create moments you and your son can reminisce about in years to come.
Daily Time Poems.