Books to Read if You Liked It Ends with Us
It ends with us Colleen Hoover has spent over 60 weeks on the paperback trade fiction list. An extraordinary story of love that exacts the highest price.
Colleen Hoover's romance book, It Ends with Us, was released by Atria Books on August 2, 2016.
With her books dominating the fiction categories, Hoover frequently poses a triple or quadruple threat on bestseller lists.
Possibly Hoover's most stirring and emotional book is It Ends with Us.
She mostly writes romance books, which have won over a sizable fandom known as the CoHorts.
As of 2019, the book has sold over a million copies worldwide, been translated into over twenty languages, and was characterized by Hoover as "the toughest book I've ever written" in 2016.
The protagonist of It Ends with Us is Lily Bloom, a recent college graduate who moves to Boston and starts her own floral shop.
Despite not always having it easy, Lily has never let that deter her from striving hard for the life she desires.
She falls in love with physician Ryle Kincaid, who at first is hesitant to pursue a meaningful relationship with her, yet he finds himself pulled to Lily, and the two of them begin a flimsy relationship.
As their romance develops, Lily has an unexpected run-in with Atlas Corrigan, her first love.
The return of Atlas puts her relationship with Ryle in jeopardy and makes her confront her past and present anguish.
When Lily is assaulted and discovers she is already pregnant with Ryle's kid, it left her with little choice but to make a terrible choice.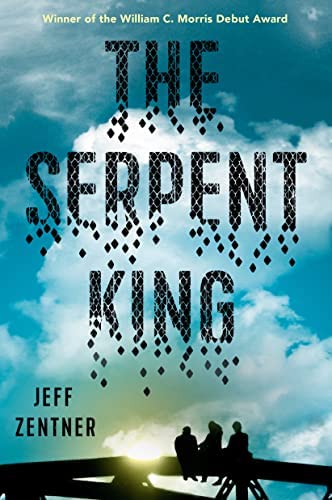 The Serpent King would be worth a read if you like the complex family and history in It Ends with Us.
Dill, a character in this young adult book, is the son of a Pentecostal preacher who encourages Dill to touch poisonous snakes during church meetings.
Dill also has to cope with vipers outside of her house and religion.
He gets singled out by bullies at school because of his father.
He is fortunate to have two close pals who are also outsiders, Lydia and Travis.
This group supports one another as they struggle with their impending graduation and rural Tennessee living.
They are all unaware of the impending alternate finale, which will alter everything.
Almost every element of Macey Sorensen's life is driven by ambition, but not her emotions.
She is preparing the ideal wedding, working as a new pediatric resident, and is engaged to an established older guy.
She is certain that she wants this meticulously planned existence, where her heart is protected.
The framework supporting her ideas sways when she crosses paths with Elliot Petropoulos, her one and only love.
Years ago, when her heart was already broken from losing her mother, bookish, gangly Macey fell hard for Elliot.
While gently encouraging her to take a risk on love, he crushes her heart the same night he confesses his love for her.
For readers who enjoy characters that have clear chemistry, this second-chance romance is ideal.
Queenie by Candice Carty-Williams
The tale of Queenie Jenkins, a 25-year-old Jamaican British woman living in London, is portrayed in this novel, which is on the cusp of the New Adult subgenre.
Queenie is constantly comparing herself to others.
Contrasting her life with that of her family members, her white coworkers, and the two cultures she grew up in.
Following a traumatic breakup with a longtime partner, Queenie acts impulsively and dates men that occupy a lot of her time but don't significantly improve her life.
Her actions cause her to experience existential crises and force her to make adjustments in order to find the answers.
You'll like Queenie if you enjoyed the characters' journeys of self-discovery in Hoover's works.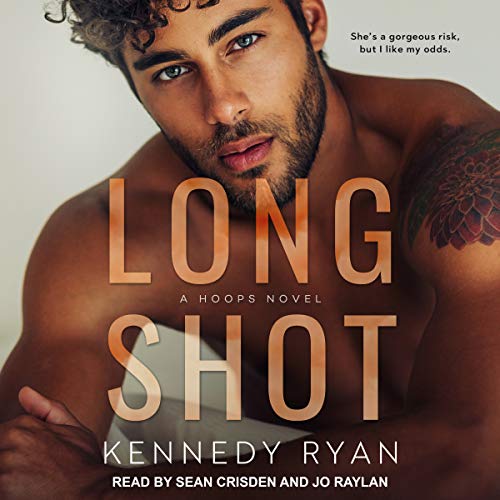 Domestic abuse is a problem that the characters of It Ends with Us and Long Shot struggle with.
Please be informed before reading if you are sensitive to this type of stuff.
At a sports pub, August and Iris meet and become friends by talking about the basketball game.
Iris already has a relationship with a baller and doesn't want to become involved with another one, despite their immediate attraction.
Years later, Iris is still stuck in a marriage to the man she was seeing, a baller, and she still periodically runs across August at gatherings.
He senses it right away, but Iris is locked and unable to explain what's wrong since she's worried about what could happen to her kid if she does.
Beautiful love triumphs over all odds in this heartwarming tale.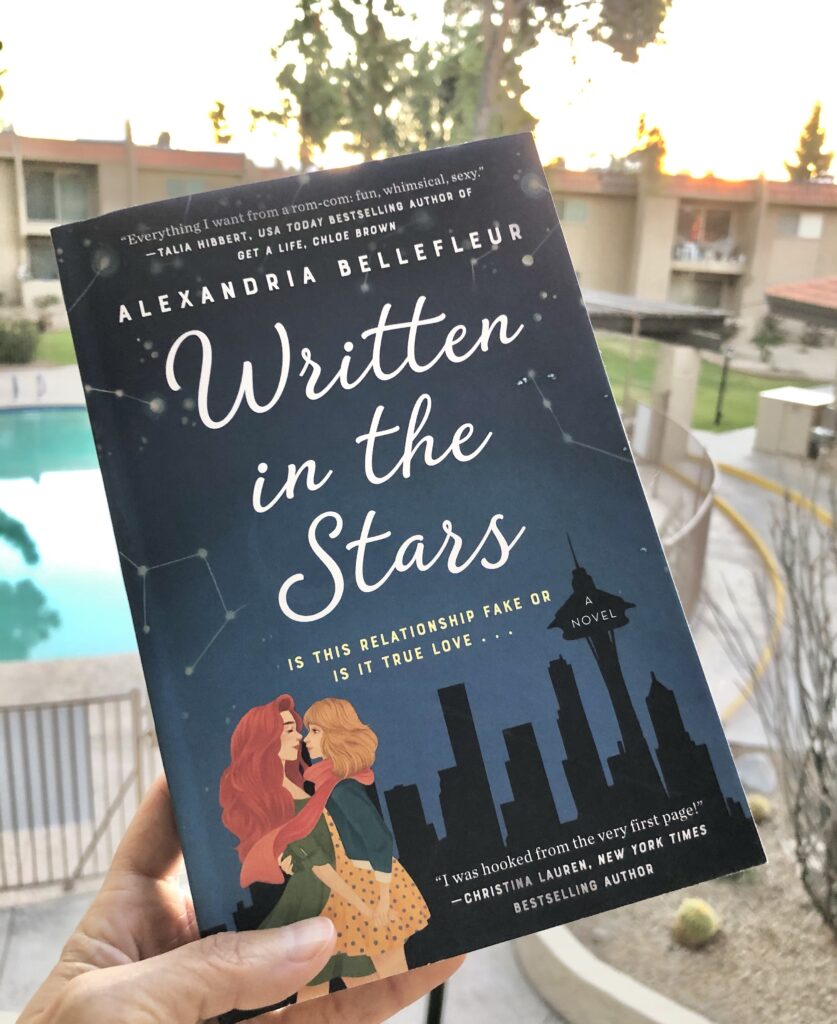 One of the key protagonists in this lovely story is reluctant to fall in love, much like Ryle.
Darcy had a disastrous first date, but she lied and said it went well in order to placate her brother about dating.
In contrast, Elle is frantically searching for genuine love and is certain that it is not Darcy.
It surprised Elle to learn that her new business partner, who also is Darcy's brother, is happy with their developing relationship.
Elle urges her to comply, and she also needs her business to succeed, so she does as she is told.
However, the phony romance will end on New Year's Eve.
They see that some of the pretended connection is developing into actual sentiments as the year's conclusion approaches.
Shane Hall and Eva Mercy did not know they would cross paths at a literary event.
He writes broad American literature, and she writes erotica. Everyone in the room can sense that the panelists' chemistry is above and beyond professional.
Nobody in the room is aware of the fact that Eva and Shane were madly in love for a week in the middle of a scorching June 20 years prior as teens.
Even though they attempt to be cool on stage, there is clear chemistry between them, especially considering that they have been writing to one another covertly in their books.
They have another week ahead of them, and Eva is unsure whether she can trust the man in front of her after the boy from her past destroyed her heart.
If you enjoy the romance in Colleen Hoover's works, you will swoon throughout this one.
Roya is a stationery store employee in this historical book.
The romantic store owner matches Roya with his favorite client, Rumi fan and activist Bahman.
They fall in love right away and decide to meet in the town square the night before their wedding a few months later.
However, a riot breaks out, and Roya completely misplaces Bahman in the turmoil and mayhem.
After much searching, she ultimately starts a new life with a different guy in New England and attends college there before continuing her quest in California.
Fate intervenes and brings Bahman and Roya back together after over 60 years.
She may now ask him inquiries that she has never previously made.
Where did he travel? How could he have so quickly forgotten her? This book must also experience the same fate that brought Atlas back to Lily in It Ends With Us.
This young adult book is about friendships and commitment.
All Beth wants is for her close-knit circle of friends, her five to continue to be together.
She comes from a dysfunctional family, so when she sees Jason, a member of the group she likes, being attacked, she vows to do everything it takes to keep him safe.
They cooperate to help Jason. He takes a decision that alters his life, and as a result, Beth and the other members of the group must determine how much of themselves they are ready to sacrifice for friendship.
They feel like family because of their ties to one another, much like in It Ends With Us.
What may make friends transfer back to the category of enemies after becoming family?
I'm So Not Over You by Kosoko Jackson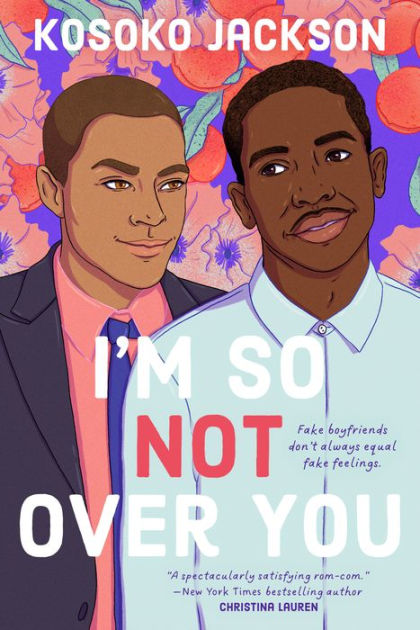 Lily strives arduously to build the life she wants in It Ends With Us.
I'm So Not Over You offers Kian and Hudson the chance to make a new beginning and rebuild their relationship.
Hudson texts Kian urgently to meet him at a cafe after they break up. Hopefully, it's an apology, Kian thinks.
Unfortunately, Hudson wants Kian to pretend that they are still dating while his parents are in town. This will only last till they go. Kian consents grudgingly.
They are forced to go to the wedding of the season together at supper with the parents.
Kian is unsure if the whole ruse is a smart idea, but Hudson can't afford to have his image damaged any more.
When old emotions emerge, the couple must be honest with one another and with themselves about how they are feeling.
You're going to like Dr. Prem Verma, host of the Dr. Dil Show, if love-phobic physicians end up being your thing after reading It Ends With Us.
Attempting to prevent her parents from selling the house she grew up in, Kareena Mann is a hopeless romantic.
However, she only has four months to find her true love because they promised to give her the house if she got engaged.
She doesn't need the bad attention brought on by a fight with Prem Verma becoming viral online, making him the one man in her life who she despises.
Prem needs the money from the bad publicity to support his community health center because it is damaging the program he's on.
He couldn't resist the chance presented to him when Kareena's intrusive aunts offer to pay for the clinic if he can persuade her they belong together.
Prem and Kareena appear to have little common ground at first.
I hope enjoyed this article and you've discovered a few books that will leave you with similar emotions as It Ends With Us.
Check out this page for our fantastic romance lists for additional information about romance.