Can't Get Enough? Try These 13 Books Like The Alchemist
The Alchemist by Paulo Coelho probably comes up when you search for the most favored travel books or tales that have moved readers.
There are many people I know who have strong opinions about this book, which surely divides readers.
However, because of its briefness, readers who appreciate it tend to start looking for works similar to The Alchemist almost immediately.
If you're not familiar with the tale, it centers on the life of Santiago, a young shepherd from Southern Spain, who dreams that he will find a priceless treasure at the Egyptian pyramids.
Siddhartha is a royal man's son. However, his innate yearnings prompt him to look for more significance in life and lead him on a path of wandering.
On the trip, he is joined by an old friend. They encounter a lot of new people and things and learn them. But they eventually split up due to external factors. Then Siddhartha meets Kamla, with whom he engages in worldly activities and pleasures.
But it, too, only lasts so long before he decides to pursue his final path to enlightenment, where he meets a fisherman who becomes a devoted companion. Learn about Siddhartha's journey by reading this personal account of his life.
The pilot who speaks for The Little Prince describes being stranded in the desert next to his crashed plane. He encounters a small man here whom he refers to as the little prince.
The narrative focuses on themes of loneliness, companionship, love, and loss as it follows the prince as he travels to numerous planets in outer space, including Earth. The Little Prince is primarily a children's book, but it also contains observations about life and human nature that are relevant to adults.
Your heart will be won over by the author's exploration of the human psyche and how she presents it in a charming, amusing, and yet meaningful way. This small book appeals to both adults and children.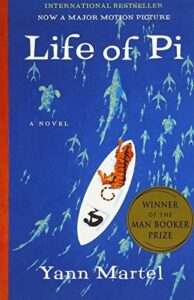 When a storm at sea destroyed their boat, a young kid named Piscine was separated from his parents. Along with Richard Parker, a tiger, he is one of the few survivors.
It's a novel about philosophy even though it sounds like a fantasy adventure. He is aboard a small lifeboat for 227 days with a man-eating tiger.
It's a really peculiar yet intriguing tale that will undoubtedly teach you valuable lessons about life and the relative nature of truth. Define your life's narrative.
Interesting peek inside a child with autism. But it focuses more on being different, an outsider, or having a revealing literal perspective on the world.
The neighbor's dog was allegedly killed by Christopher, the 15-year-old boy in the narrative. He chooses to look into the truth. However, his inquiry yields other unexpected findings. But if everything ends nicely, everything is good.
A lovely tale about a small boy's extraordinary thinking that teaches you to be trustworthy and truthful.
The Prophet is a book that is very blessed since it may be used for a variety of life events. Work, love, marriage, eating, drinking, joy and sorrow, self-knowledge, teaching, friendship, prayer, pleasure, beauty, religion, crime and punishment, reason and passion, and death are the categories the Prophet uses to group its dealings into chapters.
He describes the prophet Almustafa, who has been living in Orphalese for 12 years and is preparing to embark on a ship to return home, in more than 40 different languages. When he is stopped by a gathering of individuals, he starts conversations with them about life and the human condition.
A superb novel about people. The novel explores themes of perseverance and survival and includes both humorous and heartbreaking scenarios.
This unique, intricate book, which is set in a war-torn France and is written in short, organized chapters that explore the clashing power of technology, was inspired by the atrocities of World War II. Marie-Laure LeBlanc, a blind French girl, and Werner Pfening, a German boy, are the main characters of the novel, and their destinies are entwined.
With its haunting prose and exquisite images, the book rightfully received the Pulitzer Prize in 2015.
The multigenerational tale of the Columbian Buendia family is told in One Hundred Years of Solitude.
The novel's themes of magic, fantasy, humor, fate, and time are its most compelling features. The novel's central topic of seclusion is psychological as well as physical; their hereditary anxiety gives them an irrational enthusiasm for the weird and impairs their capacity for true love and open communication. This worry stems from the possibility of bearing a child with a pig's tail.
In her autobiography, the author describes her journey around the globe, which allowed her to discover wonderful food (eat) in Italy, spirituality, and peace (pray) in India, and ultimately love (a Brazilian businessman) in Indonesia.
Eat, Pray, Love had more notoriety than literary merit following the publication of the book and the Julia Roberts movie adaptation of the same name. You can have everything and still be without anything, as this book serves as a reminder.
Liz feels as though she has it all—a home, a spouse, and a successful career—but she is still perplexed and unhappy. Join Liz on this adventurous adventure as she sets out on a voyage of self-discovery.
In this gripping book by Krakauer, the author analyzes a well-known missing person case while solving some of its deeper mysteries, including the powerful allure of high-risk activities for particular types of young men and the complicated relationship between dads and sons.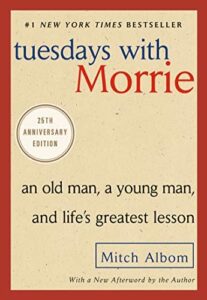 An endearing memoir detailing the life of Morrie Schartz, the book's author Mitch Albom's sociology professor. Morrie and Mitch were Tuesday types, and when Morrie became terminally sick, he made the decision to help others even in death.
He talked about a variety of topics, including life, death, family, love, relationships, respect, etc. Mitch taped these chats and put them into this motivational book.
This touching tale of a man who lived and taught people throughout the world for decades after his passing will help you better understand the intricacies of a teacher-student relationship.
A contented, content and free existence will result from following Miguel Ruiz's four pieces of sound advice, him. Keep Your Words, Always.
Always do your best, don't take it personally, and avoid making assumptions. The message is clear, concise, and appealing. Every chapter goes into great detail on the meaning and examples.
To experience personal freedom like never before, clear your thoughts and live your life according to these ideas. We long for the freedom to be who we are. genuinely who we are.
The Secret by Rhonda Byrne, a self-help book that inspires readers about a universal paradigm of success that may be obtained through it remains a secret to most people, is thought to be a life-changing read by many readers.
The book is about revealing this little-known fact that could alter people's perspectives and set them on the path to genuine pleasure.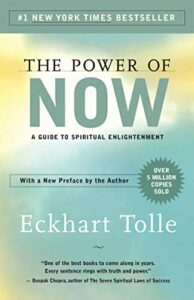 A Manual for Spiritual Enlightenment. The Power of Now takes readers on a spiritual quest to discover their actual and deepest selves, offering much more than basic ideas and cliches. to arrive at the final stage of spiritual development and human growth: the realization of light and truth.
Every chapter is an exciting adventure, and the book demonstrates how to connect with the unbreakable spirit of our existence—the eternal, all-pervasive One Life—beyond the countless forms of life that experience birth and death.