12 Exceptional Comics about Trans and Genderqueer People
It's high time for a list of trans and genderqueer comics. Feast your eyes on these illustrated wonders and the gender diversity they represent.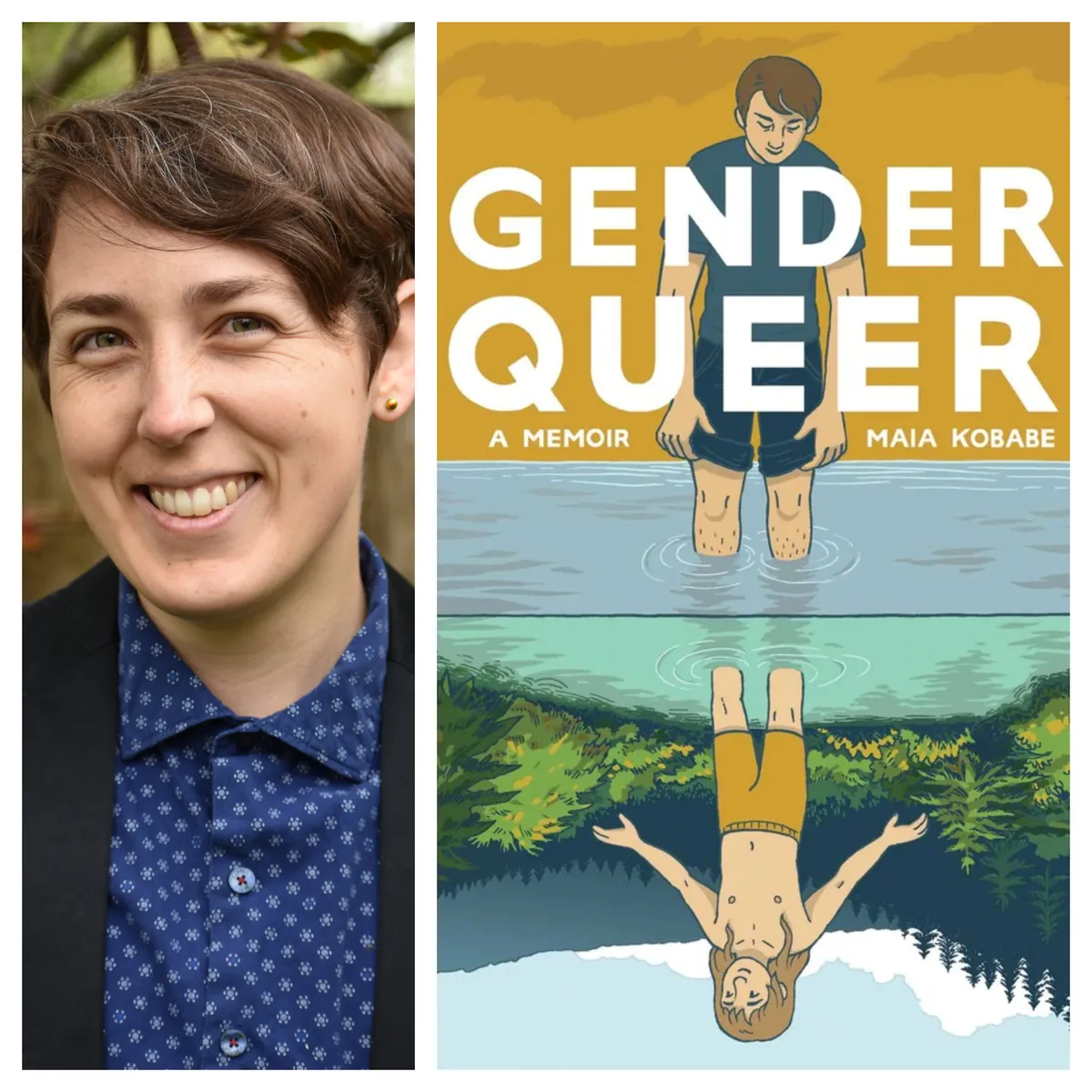 We live in an exciting and vibrant era for LGBTQ comics, particularly those about transgender and genderqueer people. It has taken a long time! Even when LGB people began to appear on the page, T and Q people were frequently noticeably absent.
Not any longer! Right now, there's some really amazing work out there that addresses trans issues, features diverse characters, and is generally conscious and awesome.
Start here if you're looking for some great trans and genderqueer comics in print.
This book is a series of meditative vignettes about LGBTQ people of all types, including genderqueer people, written in a looping handwritten script.
This book, like the best of us, never requires its subjects to define themselves.
There's a lot to love about this autobiography. Maia's struggle to assert eir pronouns is poignant and relatable.
If you've ever had to come out twice, then you'll appreciate the complications e experiences as e navigates eir family's misunderstandings and misapprehensions.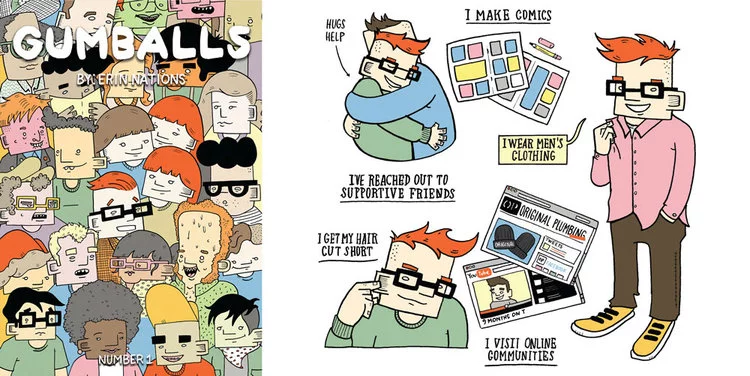 The really nice thing about this book is that Erin profiles other people on the LGBTQ rainbow.
That, plus the vignettes about Erin's life and transition, make this a true gumball machine of trans-inclusive joy.
How Loathsome by Ted Naifeh and Tristan Crane
Edgy and goth, this exploration of queer outsiderhood involves a ton of sex, drugs, and nightlife. It's a gem for fans of dark, gritty art and messy personal drama.
It's all about the heroes! (And, to be honest, the romance too. There's more than a touch of romance to these short comic stories.)
Whether it's a child choosing their preferred clothing or a trans man and a superhero bonding over their secret identities, this collection will dispatch your boredom like a laser beam through a cheap set piece.
This epic lost love/girls' school drama (in space) features both genderqueerness and devoted fans.
Mia works as a member of a crew that rebuilds giant, broken space structures, but her true motivations are more serious. She intends to find the love she lost…at any cost!
This book is not just about romance it's about spooky romance with queer couples and gender-neutral pronouns galore!
As it is an anthology, you're almost guaranteed to find a story and art style that suit you.
The Pervert by Michelle Perez and Remy Boydell
In the midst of her transition to female, a factory worker engages in the sex trade to raise money for hormones and nicotine gum.
This is an unflinching look at one woman's experience crossing the gender binary, complete with complications, pitfalls, and doubt.
While it is generally about female characters, this book includes a couple of transgender and genderqueer witches to enchant the savvy reader.
After all, who says that only assigned-female people can be magical?
The dressmaker has talent. The prince has a secret. The two are destined to become co-conspirators in a scandal that could rock the ailing aristocracy of Europe…or set its fashion landscape on fire!
This lightning-quick read should be a standard text in all life skills classes.
It's basically a primer on they/them pronouns for cisgender people told by a genderqueer person and their ally buddy.
The Spire by Simon Spurrier and Jeff Stokely
Sha, Commander of the Spire's City Watch, receives word from the new Baroness that she must investigate a high-profile murder.
If she does not, she will lose her job and possibly more. The job quickly becomes more complicated than Sha anticipated in a world where humanoid skews face discrimination even as they attempt to pass as "normal" people.