20 Best Romance Manhwa for Fans of Manga
While most of the romance manhwa is meant for teenagers, we've seen some other ones meant for even adults. So, here is some best romance manhwa for lovers of Manga.
Anyone who thinks they've read every romance manga out there will find a whole new world in the world of manhwa.
Manhwa has captured the hearts of fans who enjoy Japanese entertainment such as anime and manga, with romance being the most prevalent genre to saturate the field. Because manhwa has more capable female leads than manga, some readers have become accustomed to switching to South Korean comics.
Anyone can appreciate the storylines found in manhwa, regardless of their preference for romantic stories. There's a romance manhwa for everyone, whether it's a princess from another country awakening from her true love's kiss or a sharp-tongued woman reincarnating to exact revenge on her killer.
We've added five more romantic manhwa since this list was last updated in 2020 to satisfy the tastes of avid manga readers. While other literary genres fade and reappear, romance has never lost steam, and readers are always looking for the next love story to immerse themselves in.
My ID is Gangnam Beauty, by Maenggi Ki (2016)
92 Episodes (Completed)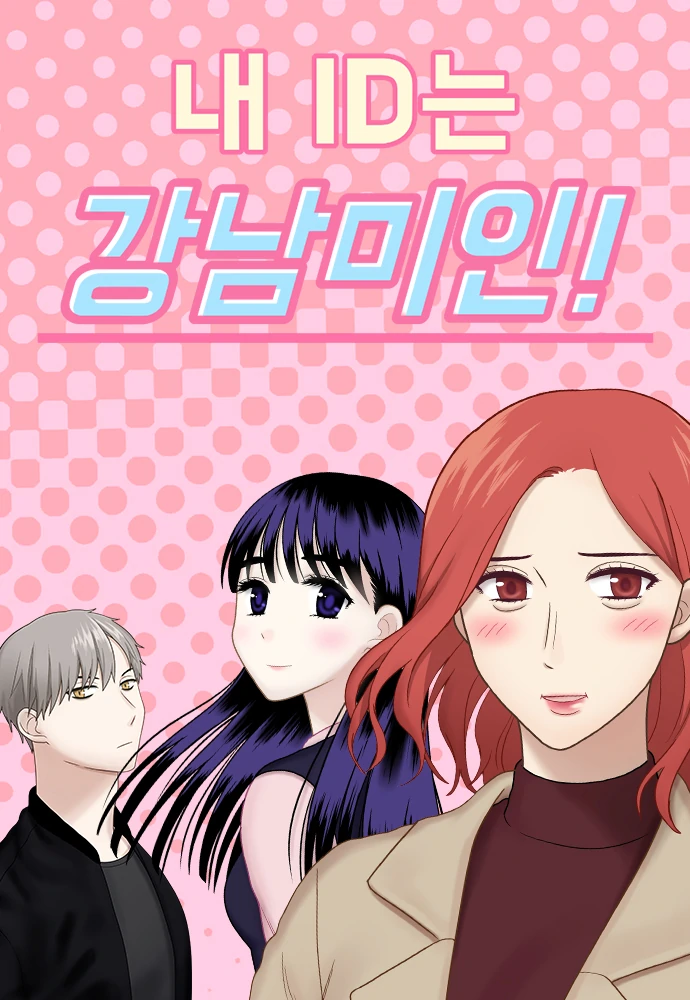 Fans looking for a good romance manhwa with excellent social commentary should look no further than Maenggi Ki's My ID Is Gangnam Beauty.
The story revolves around Mirae, a college student who underwent several rounds of cosmetic surgery to escape her bullies, but her peers still mock her for having such a plastic face.
There is a lot of social commentary on traditional beauty standards.
A K-drama adaptation was made.
Personality is prioritized over appearance.
She meets Kyungseok, an old classmate who cuts through the smoke and mirrors to get to know Mirae. It's a romance manhwa, but it criticizes Korea's harsh beauty standards and warns against judging people based on their appearance.
Love Alarm, by CHON Kye-Young (2014)
211 Chapters (Completed)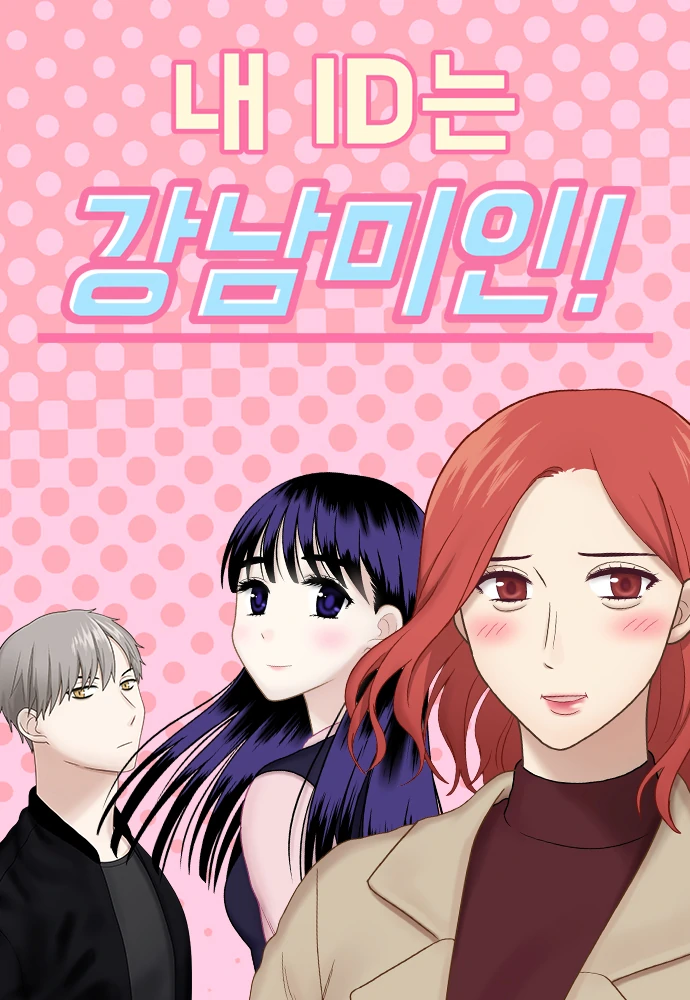 Kye-young Chon's Love Alarm follows a high school girl named Jojo as she recalls when a new app took the world by storm.
The Love Alarm app notifies users when someone within a 10-meter radius has romantic feelings for them.
A novel premise and plot device
Unexpected plot developments
A K-drama adaptation was made.
Though it appears to be heartwarming at first, the idea of an app that can detect people's hearts is a pretty dystopian concept in retrospect.
The manhwa doesn't either, and it depicts the disastrous consequences of such an app. The manhwa is still ongoing, and Netflix adapted it into a K-Drama.
Winter Before Spring, by Moonbun00 (2021)
52 Episodes (Ongoing)
Winter Before Spring will appeal to fans of LGBTQ+ romance anime. Hana, a shy girl who is bullied at school, is the subject of the manhwa. She develops feelings for her best friend, Yura.
Story of a girl's love romance
Tons of drama
School setting
Hana accidentally spills her guts during a fight, but to her surprise, Yura feels the same way.
Unfortunately, there is no happy ending, and Hana becomes an outcast once more after discovering her other friend Min-true ji's intentions. Min-ji was envious of Yura and did everything she could to ruin their relationship.
Heesu in Class 2, by Lily (2019)
93 Chapters (Completed)
Fans of healthy BL hits such as Given and Sasaki To Miyano will undoubtedly enjoy Heesu in Class 2.
It's a classic BL story in which the shy kid falls in love with his more outgoing friend and silently supports him. Heesu In Class 2 is a fun BL manhwa.
The romance between two boys
Fans of Given will enjoy this.
The dynamic between introverts and extroverts among leaders
Heesu and Chanyoung are best friends, but the latter is unaware of Heesu's romantic feelings for her. Heesu listens to all of Chanyoung's girl problems and is content just to be recognized as his friend.
Everything changes when Heesu becomes the de-facto go-to person for romantic advice one day. These people have no idea that he is struggling to cope with his own crush. ​​​​​
See You in My 19th Life, by Lee Hay (2020)
105 Episodes (Ongoing)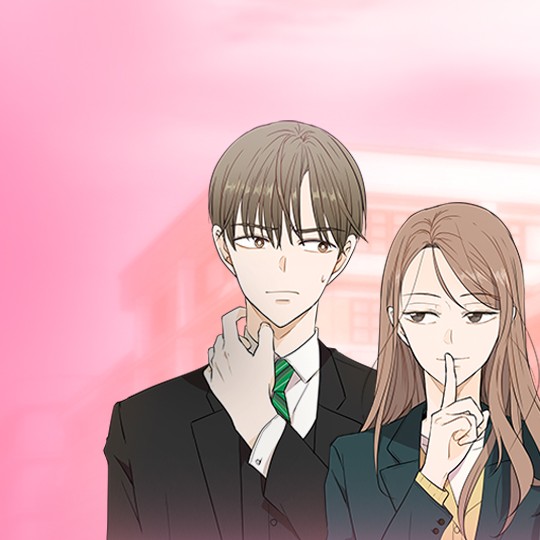 See You In My 19th Life is about Jieum Ban, a girl who was reincarnated after dying in a tragic accident.
However, she's granted the ability to remember all of her memories from her previous life. The manhwa follows her as she tries to reconnect with her loved ones in real time, even though they were from the past.
Reincarnation plot device
The female lead has a chance to change her fate
Engaging premise & good pacing
Her romantic life takes a hit since she's so determined to patch up things from her 18th life. The question with this romance is whether their love can stand the test of time or if it will be lost with Jieum's memories.
I Love Yoo, by Quimchee (2017)
197 Episodes (Ongoing)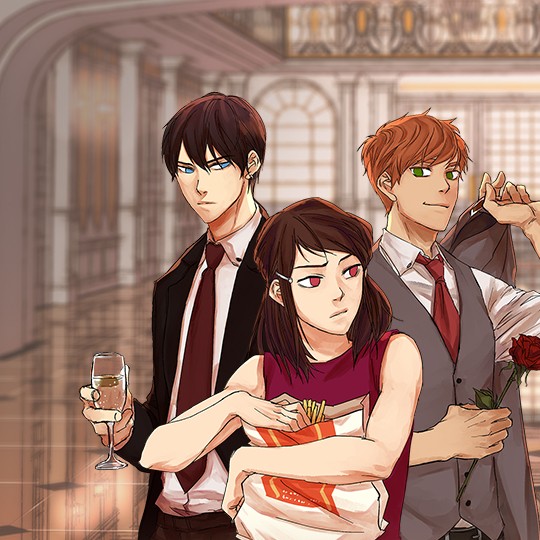 I Love Yoo was written and illustrated by Quimchee. Shin-Ae has decided to be alone after growing up in an environment that is less than ideal. She lives her life not speaking or getting close to anyone.
Perfect for fans of love triangles
Female lead aims to maintain her freedom
Romance is a slow burn
All that changes when an accident takes place and Shin-Ae becomes entangled in the lives of two boys.
The story follows Shin-Ae as she's faced with the decision to either change her behavior by interacting with the two new boys in her life or remain a total introvert.
Why Raeliana Ended up at the Duke's Mansion, Written by Milcha with Art By Whale (2017)
158 Episodes (Completed)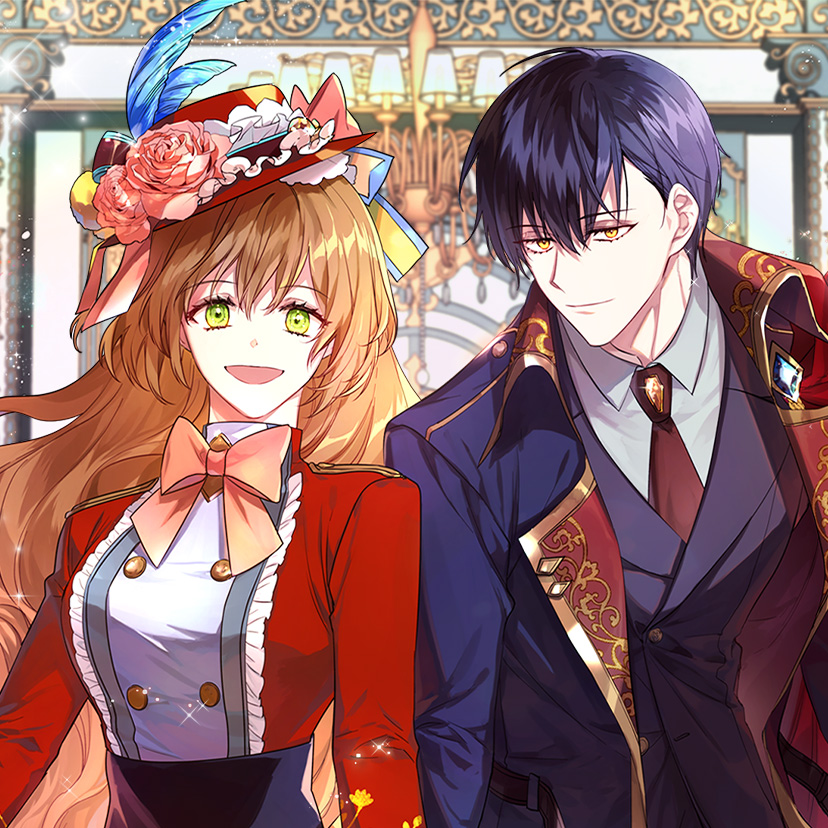 Why Raelianna Ended Up At The Duke's Mansion was written by Milcha and illustrated by Whale. Raelinanna is a supporting character who has the horrid fate of being poisoned by her fiance.
Receiving an anime adaptation
Some political intrigue & controversies
Great for fans of isekai
When a woman awakens and realizes she is said character, she instead pretends to be the fiancée of Duke Noah to save her life.
It becomes apparent that she's falling in love with his charms to stay alive, but there's always the question of whether or not she can actually escape her fate.
The Abandoned Empress, Written by Yuna Jeong with Art by Ina (2018)
145 Episodes (Completed)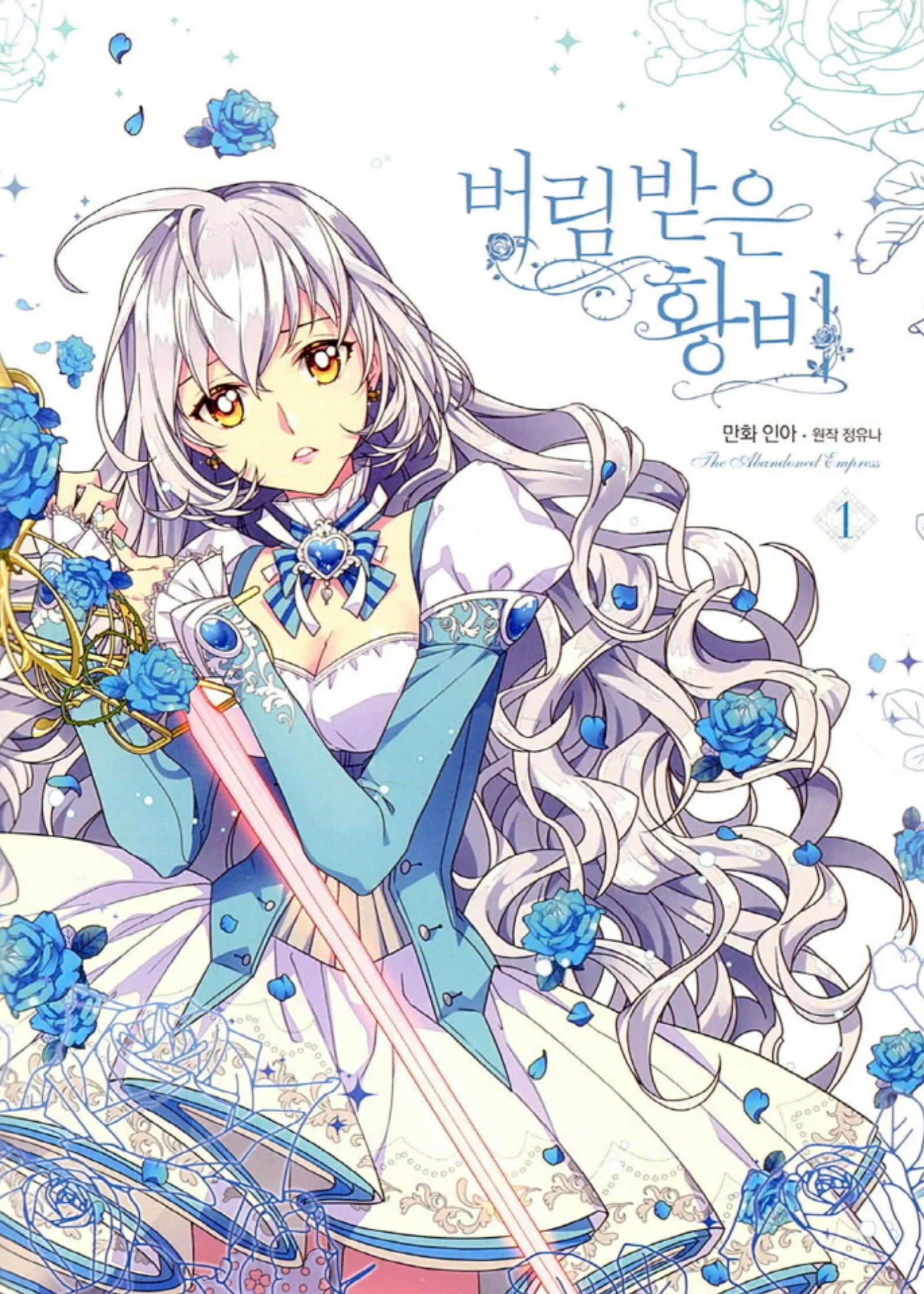 The Abandoned Empress was written by Yuna Jeong and illustrated by iNA. Aristia is down on her luck, despite being the proud daughter of House Monique as well as the next in line to become the empress.
Time travel dynamic
The female lead gets a second chance to change her fate
Gorgeous artwork
When her entire life changes with the appearance of a mysterious girl, she is sent back in time to seven years earlier.
Aristia now has to figure out how to fix the problems that will plague her in the future. Fans of Kamisama Kiss and Your Name will enjoy this manhwa.
Orange Marmalade, by Seokwoo (2011)
119 Chapters (Completed)
Orange Marmalade was written and illustrated by Seokwoo and featured a unique premise.
In a world where vampires are no longer feared as bloodthirsty monsters and are instead discriminated against, Mari Baek hides her true identity to live as a normal high school girl.
The female lead is a vampire
Lots of focus on female lead's development
A unique take on vampires
However, the most popular boy in school, who also happens to hate vampires, is her crush. Mari Baek is now faced with the choice to either tell him the truth or continue to watch him from afar.
Fans of other vampire-themed anime like Vampire Knight and Dance In The Vampire Bund will definitely enjoy this manhwa.
Empress of Another World, Written by Lee Young Yuu With Art by Lim Seo-rim (2016)
129 Episodes (Completed)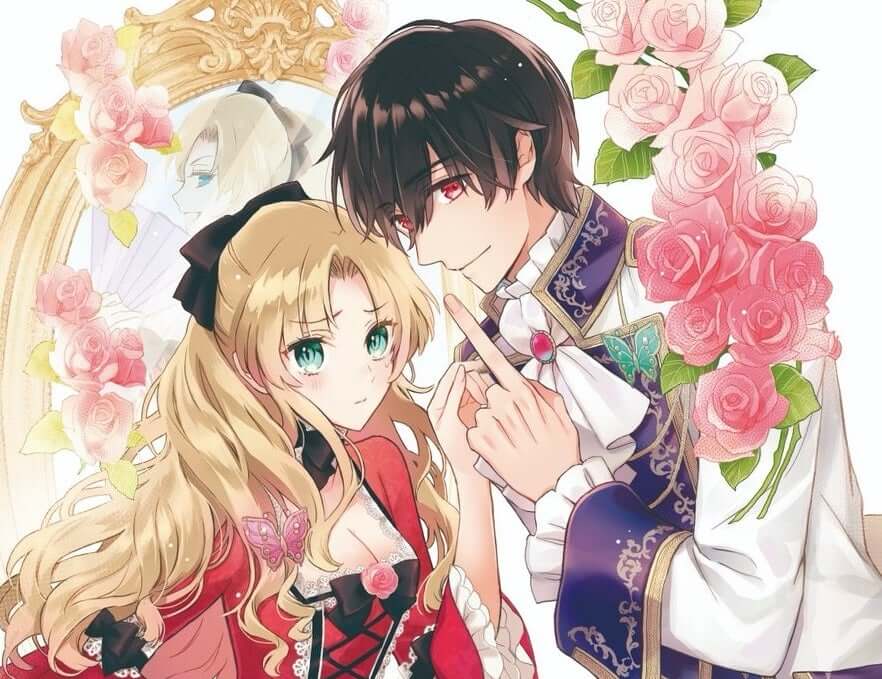 Empress of Another World was written by Lim Seo-rim and illustrated by Lee Young Yuu.
This isekai manhwa features a Korean high schooler named Sabina who died in a traffic accident, only to awaken to be amid a power struggle over who should ascend to the throne.
Great for isekai fans
Courtly romance setting
The female lead has to outsmart adversaries
Sabina begins living as the concubine to the emperor, but it is not long before an assassin murders him.
With all the power left in Sabina's hands now, she must gain the trust of her subjects as well as the court.
The Maid & the Vampire, Created by Dolce Yi & Adapted by Yujeong Ju with Art by Seon Lee (2019)
76 Episodes (Completed)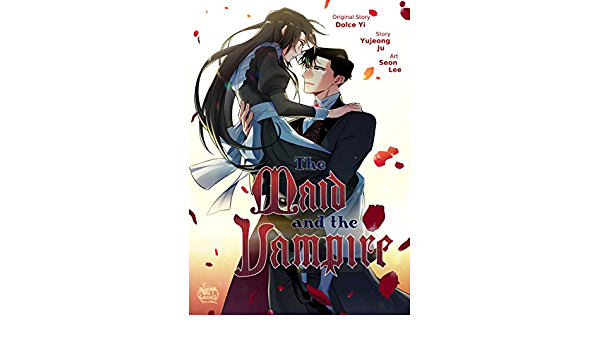 The Maid and the Vampire was written by Seon Lee, Yujeong Ju, and illustrated by Dolce Yi. This romance manhwa is about a vampire and his maid, but it's far from cliché.
After Areum is sent to Soltera because of a car accident, she is mistaken for a vampire.
Master & Servant dynamic between the leads
Lots of fluff & sweet moments
The male lead is a vampire
However, Areum was sold to the one and only vampire in Soltera, Duke Millard Travis, and she vows to serve him as her master.
Despite the master and servant plot, this is one of the most wholesome manhwa that's full of fluff.
The Evil Lady's Hero, by Lee Haron (2019)
101 Episodes (Completed)
The Evil Lady's Hero was written by Lee Horan and illustrated by R. For fans who are looking for a new isekai manhwa, this series is an utterly evil example.
The protagonist finds herself reincarnated as the villainess in a romance novel.
Perfect for isekai fans
Plenty of mature content
"Reincarnated as a villainess" trope
The original villainess, Yunifer Magnolia, was in love with the male lead, Ishid, and was jealous of her best friend, Rael Cania. The crown prince, Cassian, ultimately killed her.
To avoid her cruel fate, Yunifer decides to prevent the main characters. When she has a one-night stand with Ishid, the threads of fate begin to twist and tangle.
Something About Us, by Lee Yunji (2008)
98 Episodes (Completed)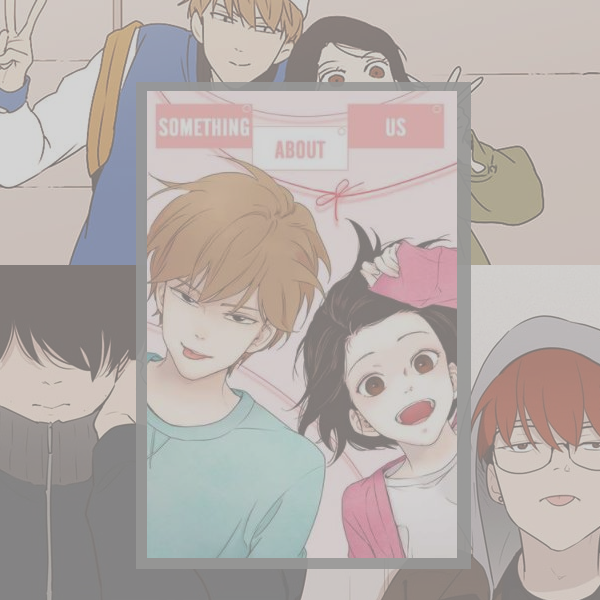 Something About Us was written and illustrated by Lee Yunji. Get ready for a lot of fluff because this manhwa has tons, as well as a friends-to-lovers romance.
The story follows two childhood friends now in college, Da Gayoung and Han Woojin, who is often mistaken for a couple.
Friends-to-lovers romance dynamic
Childhood friends trope
Lots of fluff & sweet moments
Although others see them as perfect couples, they think of themselves as best friends. Because their relationship blurs the line between friends and lovers, they do not know how to describe it to themselves or others. By the end, their relationship takes tons of twists and turns.
A Tender Heart: The Story of How I Became a Duke's Maid, Written by Jooahri with Art by Aloha (2019)
111 Episodes (Completed)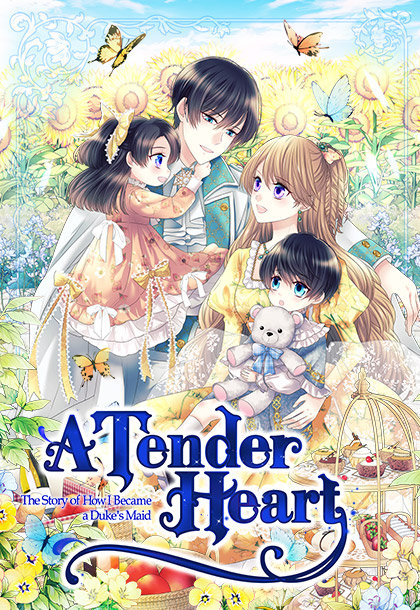 A Tender Heart: The Story of How I Became a Duke's Maid was written by Jooahri and illustrated by Aloha.
It's yet another romance where the female lead is transported into the world of a novel, but this time with a twist.
Great for fans of isekai
Kindhearted female lead
Defying social status in the name of love
In the original story, Liandro is a supporting character fated to loneliness because of a curse that caused his family to reject him. But Evelina, a kind reader, comes into the novel to act as his maid and decides to change his role. She just might be the one to save Liandro from his curse of loneliness.
The Baby Isn't Yours, Written by Arongdri with Art by Passerby & SIN (2020)
33 Episodes (Completed)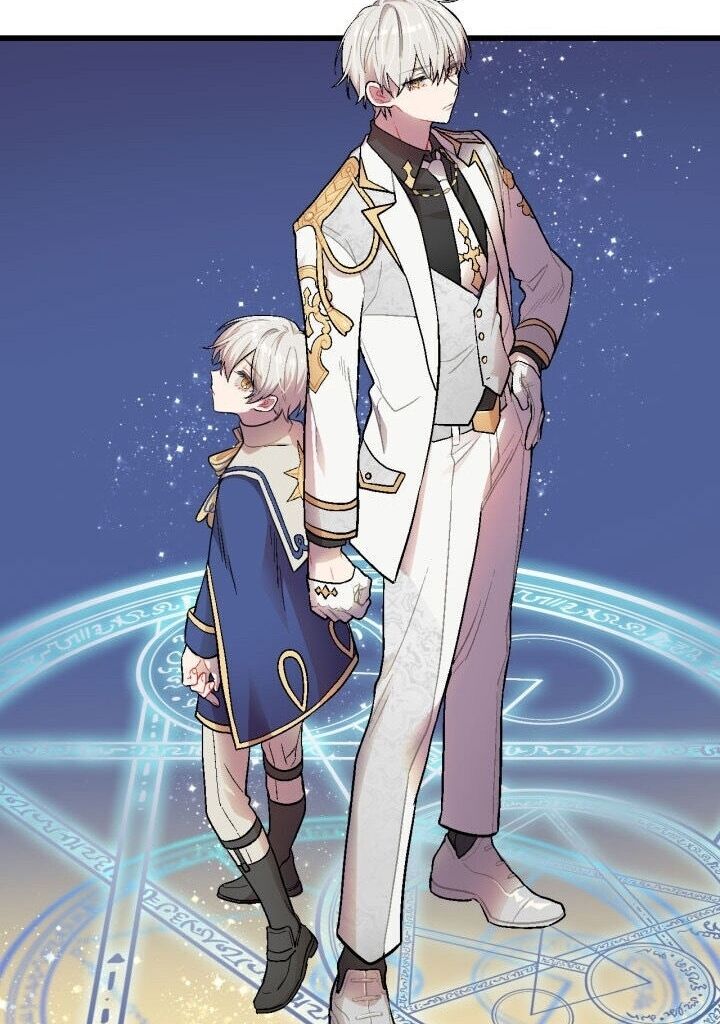 The Baby Isn't Yours was written by Arongdri and illustrated by SIN. It's a promotional one-shot to promote the novel of the same name. The story is centered on Kalia, a commander and celebrated hero who put an end to a past war.
Best friends become lovers
The female lead is a recognized hero
Male lead takes the initiative
After having a one-night stand with her best friend Simon Terroan, she discovers she is pregnant with his child. She decides to retire and leaves while he is away to hide the truth in fear that he doesn't wish for a child.
However, Simon is actually in love with her, and he desperately begins to search for Kalia.
You at First Sight, by Icchae (2016)
98 Episodes (Completed)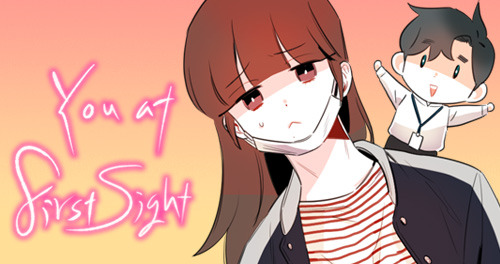 You at First Sight was written and illustrated by Icchae. It's a slice-of-life slow-burn romance with a twist of mystery.
There are two seasons of this manhwa, so there is plenty to read after finishing the first one. Yechan can see a person's inner thoughts in place of their face, which makes her seem distant from other people.
Perfect for slow-burn romance fans
Supernatural element sparks interest
The clean, attractive art style
But when Yechan can see a boy's face without hearing his thoughts, her interest is sparked by the solace of white noise. During the story, Yechan gets closer to this mysterious boy and discovers why she can see his face.
Whale Star: The Gyeongseong Mermaid, by Na Yoonhee (2022)
25 Episodes (Completed)
Whale Star: The Gyeongseong Mermaid was written and illustrated by Na Yoonhee. It's a historical romance for fans looking for a more mature love story.
The story takes place in 1926 when Korea, then called Joseon, is ruled by Japan. Seventeen-year-old Su-a works as a maid for a Japanese collaborator who happens upon an injured activist named Uihyeon Kang.
Based on a historical romance
Great for those who want a tragedy
Authentic Korean cultural story
After nursing him back to health, Su-a falls in love with him, and he tells her the tale of The Little Mermaid.
Coincidentally for the two, it turns out that their love story is similar to the somber and twisted tale.
This Girl is a Little Wild, Written by 303 Planet with Art by Coyo (2018)
50 Chapters (Discontinued)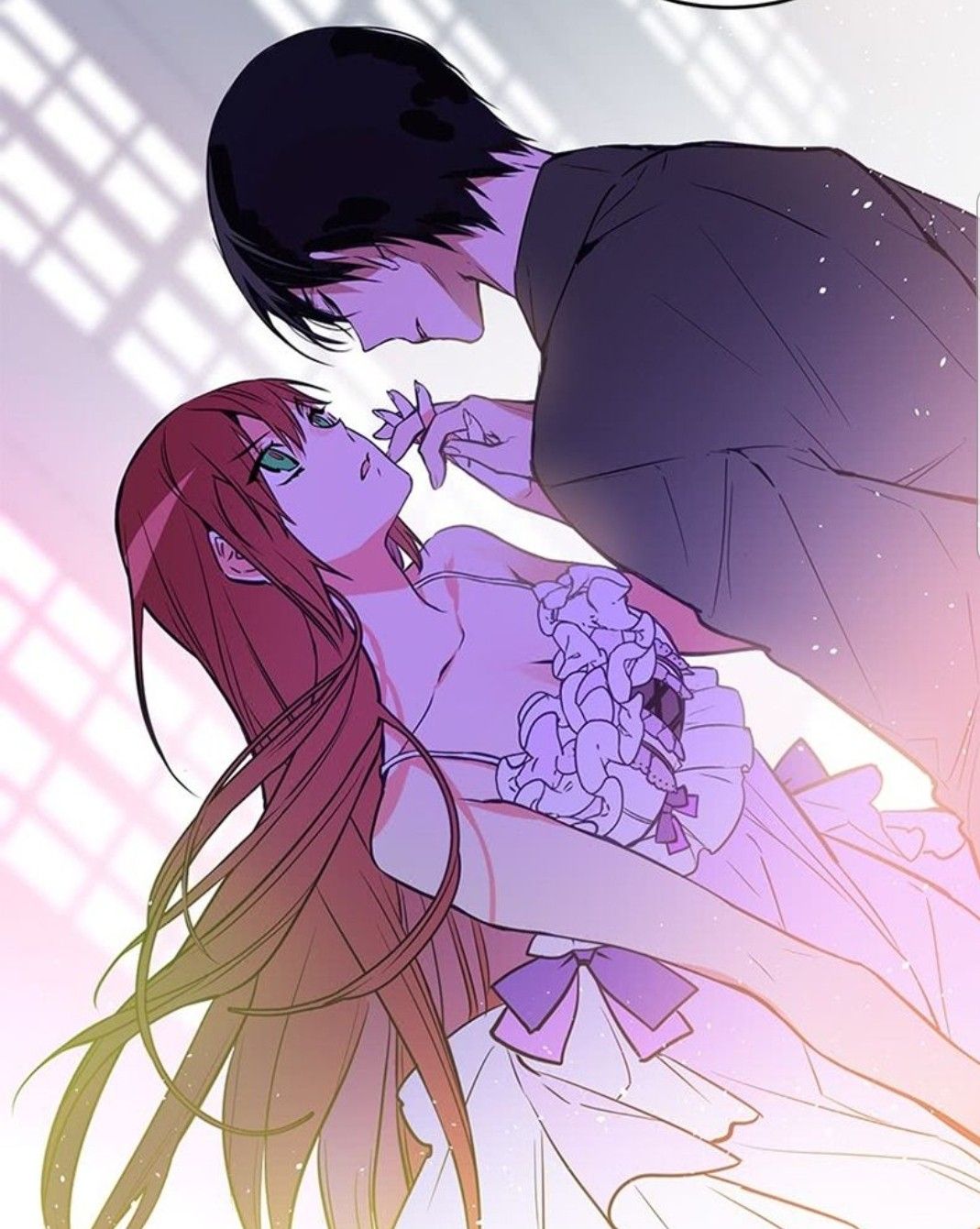 303 Planet wrote and Coyo authored This Girl Is a Little Wild. This manhwa will satisfy fans looking for a short, sweet romance with a strong female lead.
After Sir Roel, the captain of the Holy Knights, defeats the Demon King, the demon transforms Roel into a frail woman with the last of his strength.
A powerful female leader
The setting is fantastical.
The plot of body swapping
The Demon King was unaware that she was already a woman. When Sir Roel swaps souls with Sila Epheria, she must prove her identity by becoming engaged to and acting as the captain of a special task force.
What's Wrong with Secretary Kim?, Written by JEONG GYEONG YUN with Art by Kim MYEONGMI (2016)
98 Episodes (Completed)
What's the Deal with Secretary Kim? Jeong Gyeong Yun wrote it, and Kim Myeongmi illustrated it. It was based on the same-named 2013 novel.
This series was so popular that it spawned a manhwa and a 16-episode Korean drama that aired from June 6 to July 26 of 2018.
Office environment
A capable female leader
Male lead development
When Miso, narcissistic vice-chairman Lee Young-legendary joon's secretary, wishes to resign from the company after nine years, problems arise between them as he begins to develop feelings for Miso and attempts to prevent her from leaving.
Fans of workplace romantic comedies like Wotakoi: Love Is Hard For Otaku will enjoy this manhwa.
Light & Shadow, Written by Ryu Hyang with Art by Heewon (2016)
103 Episodes (Completed)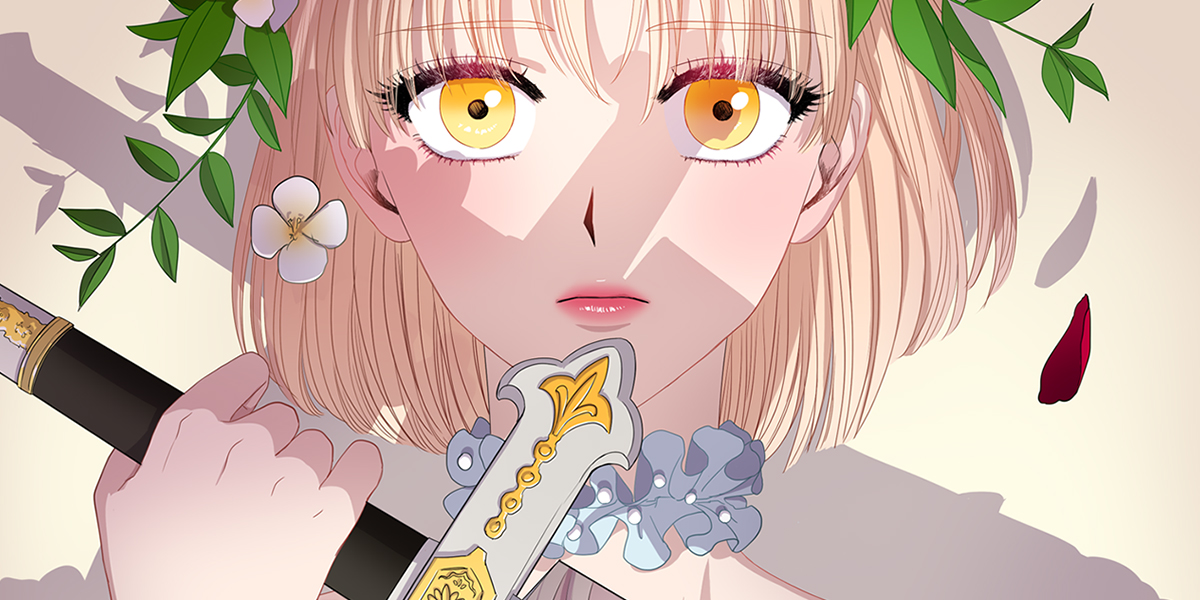 Ryu Hyang wrote Light and Shadow, and Hee Won illustrated it. It is based on the same-named novel.
Things become complicated when Duke Eli proposes to marry the strong but lowly maid Edna instead of the noble daughter he expected.
The trope of "Opposites Attract"
There is a lot of tension between the leads.
A powerful female leader
It turns out that each is keeping secrets from the other that, if revealed, would turn the kingdom on its head.
The two may be able to fall in love without killing each other, but their differences may be too much for them both to bear.