Short Poems for Kids that will Aid their Cognitive Growth
Short Poems for Kids that will Aid their Cognitive Growth.
Short Poems for Kids – Poems can make kids laugh, but they can assist in cognitive growth more than that.
Short children's poems will assist your child to understand patterns that help the brain learn to process and retain knowledge. Poems can also assist with speech production. Plus, when it's age-appropriate, children enjoy poetry.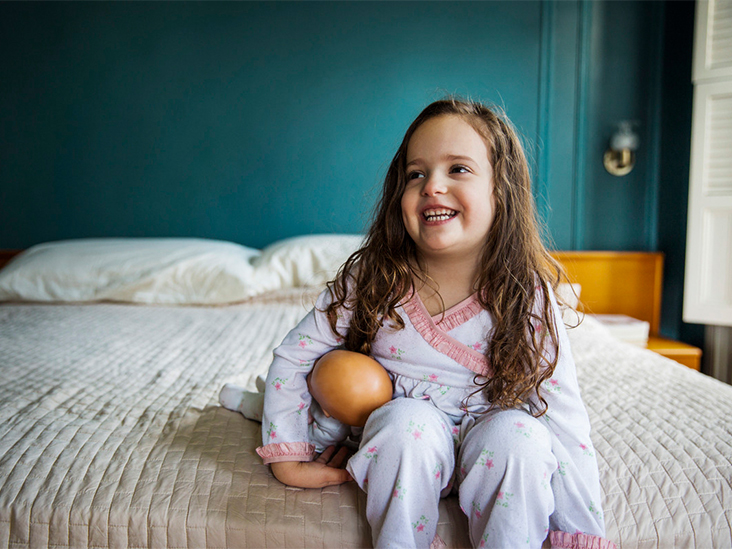 1. Happy Thoughts
The world is so full
of a number of things,
I'm sure we should all
be as happy as kings.
2. Thirty Days Hath September
Thirty days hath September,
April, June, and November.
All the rest have thirty-one,
Except February alone,
Which has but 28 days clear,
And 29 in each leap year.
3. Two Little Dicky Birds
Two little dicky birds
Sat on a wall,
One called Peter,
One called Paul.
Fly away, Peter,
Fly away, Paul!
Come back, Peter,
Come back, Paul.

by Robert Louis Stevenson
4. Time to Rise
A birdie with a yellow bill
Hopped up on the window-sill.
Cocked his shining eye and said:
"Ain't you 'shamed, you sleepy-head?"

by Robert Louis Stevenson
5. Hoppity
Christopher Robin goes
Hoppity, hoppity,
Hoppity, hoppity, hop.
Whenever I tell him
Politely to stop it, he
Says he can't possibly stop.
If he stopped hopping,
He couldn't go anywhere,
Poor little Christopher
Couldn't go anywhere…
That's why he always goes
Hoppity, hoppity,
Hoppity,
Hoppity,
Hop.
6. Jack Sprat
Jack Sprat would eat no fat,
His wife would eat no lean.
And so between the two of them
They licked the platter clean.

by Robert Louis Stevenson
7. Peas and Honey
I eat my peas with honey,
I've done it all my life.
It makes the peas taste funny,
But it keeps them on my knife.

by Robert Louis Stevenson
8. At the Seaside
When I was down beside the sea
A wooden spade they gave to me
To dig the sandy shore.
My holes were empty like a cup,
In every hole the sea came up,
Till it could come no more.

by Robert Louis Stevenson
9. Monday's Child
Monday's child is fair of face,
Tuesday's child is full of grace,
Wednesday's child is full of woe,
Thursday's child has far to go,
Friday's child is loving and giving,
Saturday's child works hard for his living.
And the child that is born on the Sabbath day
Is bonny and blithe, and good and gay.
10. Doctor Foster
Doctor Foster went to Glo'ster,
In a shower of rain;
He stepped in a puddle right up to his middle,
And never went there again.
11. Whole Duty of Children
A child should always say what's true
And speak when he is spoken to,
And behave mannerly at table;
At least as far as he is able.

by Robert Louis Stevenson
12. Bed in Summer
In winter I get up at night
And dress by yellow candle-light.
In summer, quite the other way,
I have to go to bed by day.

I have to go to bed and see
The birds still hopping on the tree,
Or hear the grown-up people's feet
Still going past me in the street.

And does it not seem hard to you,
When all the sky is clear and blue,
And I should like so much to play,
To have to go to bed by day?
13. Furry Bear
If I were a bear,
And a big bear too,
I shouldn't much care
If it froze or snew;
I shouldn't much mind
If it snowed or friz—
I'd be all fur-lined
With a coat like his!

For I'd have fur boots and a brown fur wrap,
And brown fur knickers and a big fur cap.
I'd have a fur muffle-ruff to cover my jaws,
And brown fur mittens on my big brown paws.
With a big brown furry-down up to my head,
I'd sleep all the winter in a big fur bed.

by Robert Louis Stevenson
14. Goldy Locks
Goldy Locks, goldy locks,
Wilt thou be mine?
Thou shalt not wash dishes,
Nor yet feed the swine;
But sit on a cushion,
And sew a fine seam,
And feed upon strawberries,
Sugar and cream.

by Robert Louis Stevenson
15. Rain
The rain is raining all around,
It falls on field and tree,
It rains on the umbrellas here,
And on the ships at sea.
16. A Thought
It is very nice to think
The world is full of meat and drink,
With little children saying grace
In every Christian kind of place.

by Robert Louis Stevenson
17. Looking Forward
When I am grown to man's estate
I shall be very proud and great,
And tell the other girls and boys
Not to meddle with my toys.
18. Love Between Brothers and Sisters
Whatever brawls disturb the street,
There should be peace at home;
Where sisters dwell and brothers meet,
Quarrels should never come.
Birds in their little nests agree;
And 'tis a shameful sight,
When children of one family
Fall out and chide and fight.
19. A Farewell
My fairest child, I have no song to give you;
No lark could pipe to skies so dull and gray;
Yet, ere we part, one lesson I can leave you
For every day.

Be good, sweet maid, and let who will be clever;
Do noble things, not dream them all day long:
And so make life, death, and that vast forever
One grand, sweet song.
20. To a Child
Small service is true service while it lasts:
Of humblest friends, bright creature! scorn not one:
The daisy, by the shadow that it casts,
Protects the lingering dewdrop from the sun.
Short Poems for Kids – For children, poetry has so many advantages. Not only is it a perfect tool for data rendering, but kids still find poems very fun. Recitation and memorization of poetry is an enjoyable activity that your child should participate in.