Poems For Winter to appreciate the Chilly season and Nature
Poems For Winter to appreciate the Chilly season and Nature.
Poems For Winter – Winter is another beautiful season when it seems the world goes to sleep. The weather is cold, the ground hard, and the trees seem dead.
During that period there is little or nothing to do or to be done, it is advisable to work hard during this period, and the weather seems to suggest that we must buckle down and do the things that we have been avoiding.
This is not a bad thing as it can be very satisfying to work hard and be creative. Creativity is part of our makeup. Without a purpose in our lives, depression would quickly set in.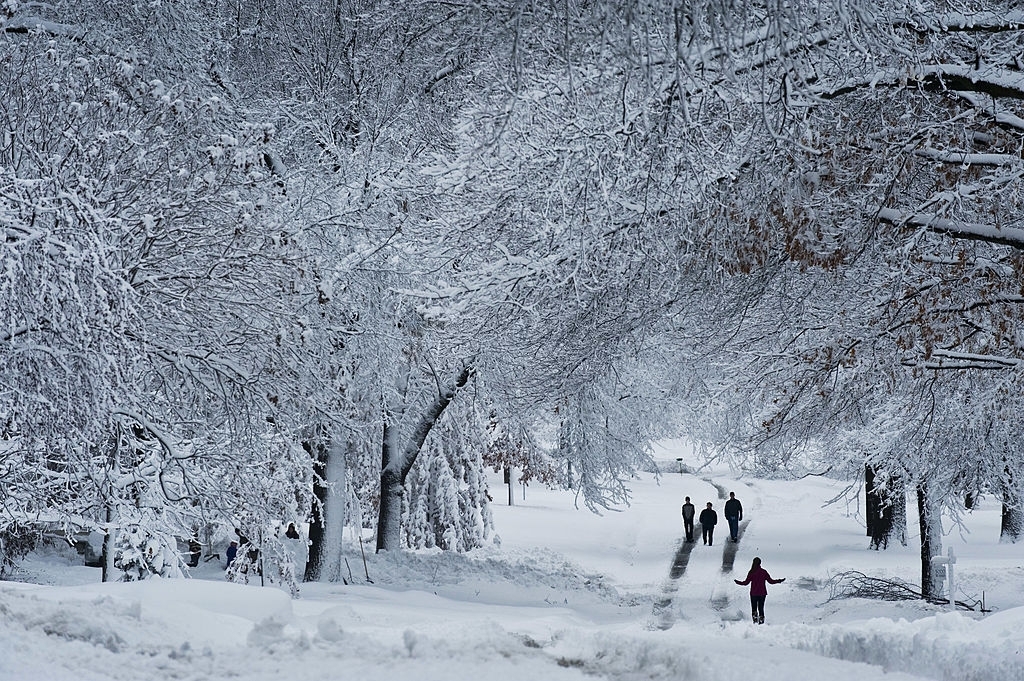 1. At the Solstice
We say Next time we'll go away,
But then the winter happens, like a secret

We've to keep yet never understand
As daylight turns to cinema once more:

A lustrous darkness deep in ice-age cold,
And the print in need of restoration

Starting to consume itself
With snowfall where no snow is falling now.

Or could it be a cloud of sparrows, dancing
In the bare hedge that this gale of light

Is seeking to uproot? Let it be sparrows, then,
Still dancing in the blazing hedge,

Their tender fury and their fall,
Because it snows, because it burns.
– Poem by Shaun O'Brien
2. Winter Morning
Shyly coated in greys, blacks, browns –
to keep us out of sight of the cold –
we weren't expecting this this morning: sun

and shadows, like a summer's evening, like summer
teasing. And not quite under the shelter on
the northbound platform, an old man, the sun

behind him, just his crown ablaze; and heading
southbound, a woman inching ever nearer
the platform edge, the light a tear

across her midriff, ribcage, shoulders, closer
and closer that dearest thing, completeness,
all her darkness light at the one time.
– Poem by Richard Meier
3. Blow Blow Thou Winter Wind
Blow, blow, thou winter wind,
Thou art not so unkind
As man's ingratitude;
Thy tooth is not so keen,
Because thou art not seen,
Although thy breath be rude.
Heigh-ho! sing, heigh-ho! unto the green holly:
Most friendship is feigning, most loving mere folly:
Then, heigh-ho, the holly!
This life is most jolly.

Freeze, freeze, thou bitter sky,
That dost not bite so nigh
As benefits forgot:
Though thou the waters warp,
Thy sting is not so sharp
As friend remembered not.
Heigh-ho! sing, heigh-ho! unto the green holl
– Poem by William Shakespeare
4. The Dipper
It was winter, near freezing,
I'd walked through a forest of firs
when I saw issue out of the waterfall
a solitary bird.

It lit on a damp rock,
and, as water swept stupidly on,
wrung from its own throat
supple, undammable song.

It isn't mine to give.
I can't coax this bird to my hand
that knows the depth of the river
yet sings of it on land.
– Poem by Kathleen Jamie
5. In the Bleak Midwinter
In the bleak midwinter
Frosty wind made moan,
Earth stood hard as iron,
Water like a stone;
Snow had fallen, snow on snow,
Snow on snow,
In the bleak midwinter

Long ago.
Our God, Heaven cannot hold Him,
Nor earth sustain;
Heaven and earth shall flee away
When He comes to reign.
In the bleak midwinter
A stable place sufficed
The Lord God Almighty,
Jesus Christ.
– Poem by Christina Rossetti
6. The Bells
Hear the sledges with the bells —
Silver bells!
What a world of merriment their melody foretells!
How they tinkle, tinkle, tinkle,
In the icy air of night!
While the stars that oversprinkle
All the heavens, seem to twinkle
With a crystalline delight;
Keeping time, time, time,
In a sort of Runic rhyme,
To the tintinnabulation that so musically wells
From the bells, bells, bells, bells,
Bells, bells, bells —
From the jingling and the tinkling of the bells.
– Poem by Edgar Allen Poe
7. Stopping by Woods on a Snowy Evening
Whose woods these are I think I know.
His house is in the village though;
He will not see me stopping here
To watch his woods fill up with snow.

My little horse must think it queer
To stop without a farmhouse near
Between the woods and frozen lake
The darkest evening of the year.

He gives his harness bells a shake
To ask if there is some mistake.
The only other sound's the sweep
Of easy wind and downy flake.

The woods are lovely, dark and deep,
But I have promises to keep,
And miles to go before I sleep,
And miles to go before I sleep.
– Poem by Robert Frost
8. Sonnet 97: How like a winter hath my absence been
How like a winter hath my absence been
From thee, the pleasure of the fleeting year!
What freezings have I felt, what dark days seen!
What old December's bareness everywhere!
And yet this time remov'd was summer's time,
The teeming autumn, big with rich increase,
Bearing the wanton burthen of the prime,
Like widow'd wombs after their lords' decease:
Yet this abundant issue seem'd to me
But hope of orphans and unfather'd fruit;
For summer and his pleasures wait on thee,
And thou away, the very birds are mute;
Or if they sing, 'tis with so dull a cheer
That leaves look pale, dreading the winter's near.
– Poem by BY WILLIAM SHAKESPEARE
9. The Snow Is Deep on the Ground
The snow is deep on the ground.
Always the light falls
Softly down on the hair of my belovèd.

This is a good world.
The war has failed.
God shall not forget us.
Who made the snow waits where love is.

Only a few go mad.
The sky moves in its whiteness
Like the withered hand of an old king.
God shall not forget us.
Who made the sky knows of our love.

The snow is beautiful on the ground.
And always the lights of heaven glow
Softly down on the hair of my belovèd.
– Poem by BY KENNETH PATCHEN
10. Snow
Against thin woods, Siberian snow
steadily erases objects from their names,
like weevils in flour rocks crawl under the elms.
There is a place whose year is February.

A red bird on a branch is the one leaf
for acres. Ruffled at where it's gone,
the Tartar-gold, collapsing canopy
of autumn, it repeats one cry

simply to punctuate oblivion,
a hillock-hopping, crimson cardinal
darting Virginia in disbelief.
The blizzard brushes out its airy

echo back to the original
blankness of paper that must not be marred,
but the bird thrusts itself on, the wings splay
in scary limping through enormous calm,

leaving prints on the page in bird-Cyrillic.
Through whirling syllables it is like the lyric
voice not settled on a style,
or silence in the mind of Mandelstam.
– Poem by Derek Walcott
11. THOSE WINTER SUNDAYS
Sundays too my father got up early
and put his clothes on in the blueblack cold,
then with cracked hands that ached
from labor in the weekday weather made
banked fires blaze. No one ever thanked him.

I'd wake and hear the cold splintering, breaking.
When the rooms were warm, he'd call,
and slowly I would rise and dress,
fearing the chronic angers of that house,

Speaking indifferently to him,
who had driven out the cold
and polished my good shoes as well.
What did I know, what did I know
– Poem BY ROBERT HAYDEN
12. Wynter Wakeneth Al My Care
Wynter wakeneth al my care,
Nou this leves waxeth bare;
Ofte I sike ant mourne sare
When hit cometh in my thoht
Of this worldes joie, hou hit goth al to noht.

Nou hit is, and nou hit nys,
Al so hit ner nere, ywys;
That moni mon seith, soth hit ys:
Al goth bote Godes wille:
Alle we shule deye, thah us like ylle.

Al that gren me graueth grene,
Nou hit faleweth albydene:
Jesu, help that hit be sene
Ant shild us from helle!
For y not whider y shal, ne hou longe her duelle.
– Poem by Anonymous
13. Snow
The room was suddenly rich and the great bay-window was
Spawning snow and pink roses against it
Soundlessly collateral and incompatible:
World is suddener than we fancy it.

World is crazier and more of it than we think,
Incorrigibly plural. I peel and portion
A tangerine and spit the pips and feel
The drunkenness of things being various.

And the fire flames with a bubbling sound for world
Is more spiteful and gay than one supposes—
On the tongue on the eyes on the ears in the palms of one's hands—
There is more than glass between the snow and the huge roses.
– Poem BY LOUIS MACNEICE
14. First Sight
Lambs that learn to walk in snow
When their bleating clouds the air
Meet a vast unwelcome, know
Nothing but a sunless glare.
Newly stumbling to and fro
All they find, outside the fold,
Is a wretched width of cold.

As they wait beside the ewe,
Her fleeces wetly caked, there lies
Hidden round them, waiting too,
Earth's immeasureable surprise.
They could not grasp it if they knew,
What so soon will wake and grow
Utterly unlike the snow.
– Poem by Philip Larkin
15. Waking In Winter
I can taste the tin of the sky —- the real tin thing.
Winter dawn is the color of metal,
The trees stiffen into place like burnt nerves.
All night I have dreamed of destruction, annihilations —-
An assembly-line of cut throats, and you and I
Inching off in the gray Chevrolet, drinking the green
Poison of stilled lawns, the little clapboard gravestones,
Noiseless, on rubber wheels, on the way to the sea resort.

How the balconies echoed! How the sun lit up
The skulls, the unbuckled bones facing the view!
Space! Space! The bed linen was giving out entirely.
Cot legs melted in terrible attitudes, and the nurses —-
Each nurse patched her soul to a wound and disappeared.
The deathly guests had not been satisfied
With the rooms, or the smiles, or the beautiful rubber plants,
Or the sea, Hushing their peeled sense like Old Mother Morphia.
– Poem by Sylvia Plath
16. Winter
When icicles hang by the wall
And Dick the shepherd blows his nail
And Tom bears logs into the hall,
And milk comes frozen home in pail,
When Blood is nipped and ways be foul,
Then nightly sings the staring owl,
Tu-who;
Tu-whit, tu-who: a merry note,
While greasy Joan doth keel the pot.

When all aloud the wind doth blow,
And coughing drowns the parson's saw,
And birds sit brooding in the snow,
And Marian's nose looks red and raw
When roasted crabs hiss in the bowl,
Then nightly sings the staring owl,
Tu-who;
Tu-whit, tu-who: a merry note,
While greasy Joan doth keel the pot.
– Poem by William Shakespeare
17. A Winter Night
My window-pane is starred with frost,
The world is bitter cold to-night,
The moon is cruel, and the wind
Is like a two-edged sword to smite.

God pity all the homeless ones,
The beggars pacing to and fro.
God pity all the poor to-night
Who walk the lamp-lit streets of snow.

My room is like a bit of June,
Warm and close-curtained fold on fold,
But somewhere, like a homeless child,
My heart is crying in the cold.
– Poem by Sara Teasdale
18. To Winter
O Winter! bar thine adamantine doors:
The north is thine; there hast thou built thy dark
Deep-founded habitation. Shake not thy roofs,
Nor bend thy pillars with thine iron car.'
He hears me not, but o'er the yawning deep
Rides heavy; his storms are unchain'd, sheathèd
In ribbèd steel; I dare not lift mine eyes,
For he hath rear'd his sceptre o'er the world.

Lo! now the direful monster, whose 1000 skin clings
To his strong bones, strides o'er the groaning rocks:
He withers all in silence, and in his hand
Unclothes the earth, and freezes up frail life.

He takes his seat upon the cliffs,–the mariner
Cries in vain. Poor little wretch, that deal'st
With storms!–till heaven smiles, and the monster
Is driv'n yelling to his caves beneath mount Hecla.
– Poem by William Blake
Winter despite all its advantage and disadvantages is still a beautiful season, the poems here are written to appreciate the beauty that nature offers us during winter. We hope you enjoyed your read.
Daily Time Poems.