The Best Book Tabs! (And How to Use them!)
Have you been curious about knowing the best book tabs? I'll teach you my full process of how I use mine effectively. Kindly read further, as we have got you covered on this topic.
Sometimes a line or a passage from a book just gets to you. It could be something you want to remember and return to, or it could be something you want to point out to a friend. When this happens, it's critical to remember where in the book you read it. Here come the best book tabs.
While some may recognize them as standard office supplies or recall their school days marking passages to use in their next essay, book tabs have a wide variety of applications. When it comes to annotating your books, you can use them for almost anything. You can color code them, make notes on them, or simply use them as bookmarks.
But, no matter how many uses they have, they can be a little ugly at times.
Fortunately, resourceful readers have tackled the issue and created some truly stunning and useful book tabs. There are numerous options for the best book tabs, so you can find the best fit for you. The options are limitless!
There are also some of my favorite videos from people who are much better at using book tabs than I am. Because let's be honest, I want to stay organized (and have purchased a slew of tabs), but it's not working for me. Fortunately, some of these people provide all the motivation I need to finish my next book.
Best Book Tabs in Neutral Colors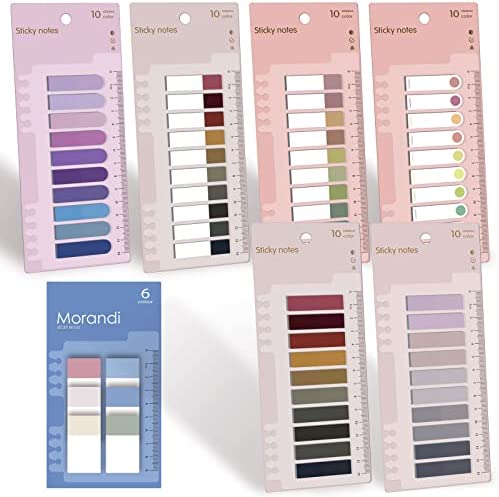 Oh, Etsy! You've done it once more! Each of these incredibly cool tab sets costs less than $4 USD (shipping not included).
These neutral tone tabs are ideal for those who prefer a more neutral appearance to the bright neon of regular tabs.
The rounded shape allows you to color code while still leaving a blank space for any notes you need to write on the tab itself, which is also unique. Absolutely stunning, especially for such a low price!
Adorable Animal Friends Books Tabs
Do you want to spice up your reading? These animal book tabs are a great way to make you smile while reading.
This set starts at $3 and comes in a variety of designs, allowing you to have a plethora of adorable tabs. I like how these have writing space as well as the ability to color code while remaining completely unique.
Designs that are Perfect for Taking Notes
If you enjoy using tabs for note-taking, these large colorful tabs priced at $3 are for you. With plenty of space for taking notes, the bright and beautiful patterns of these book tabs stand out from the crowd.
I really like how these can be used as bookmarks or in a three-ring binder. If you don't want to stick anything to your book, keep these in a notebook for later reference.
Many Tabs for Many Books!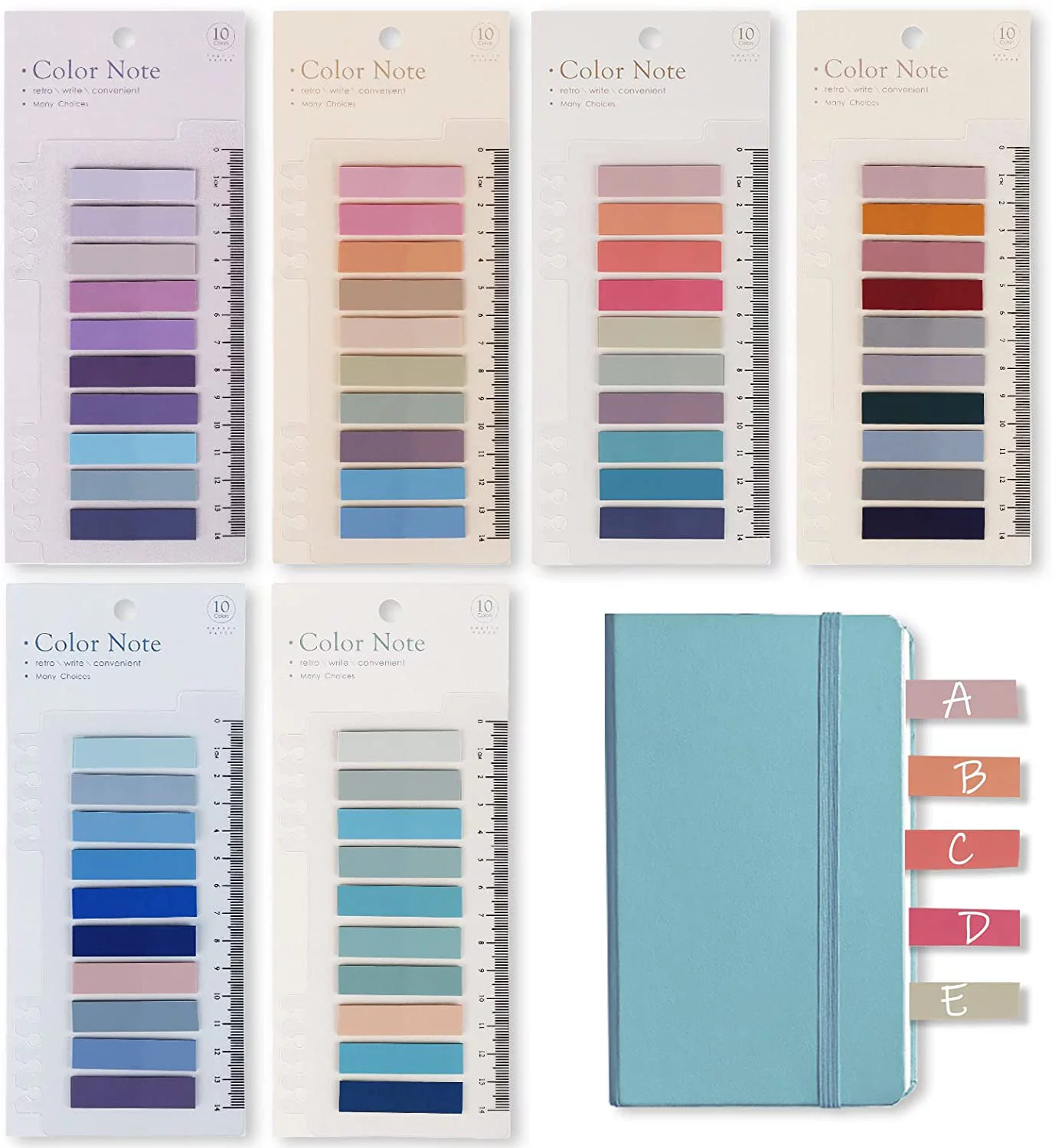 This large pack is for you if you are a voracious reader and annotator. It costs $13 and has 900 tabs in nine different colors to choose from.
I love how bright they are, and as an added bonus, they are completely waterproof, so even if you spill a little, your notes will not be washed away.
Book Tabs with a Large Load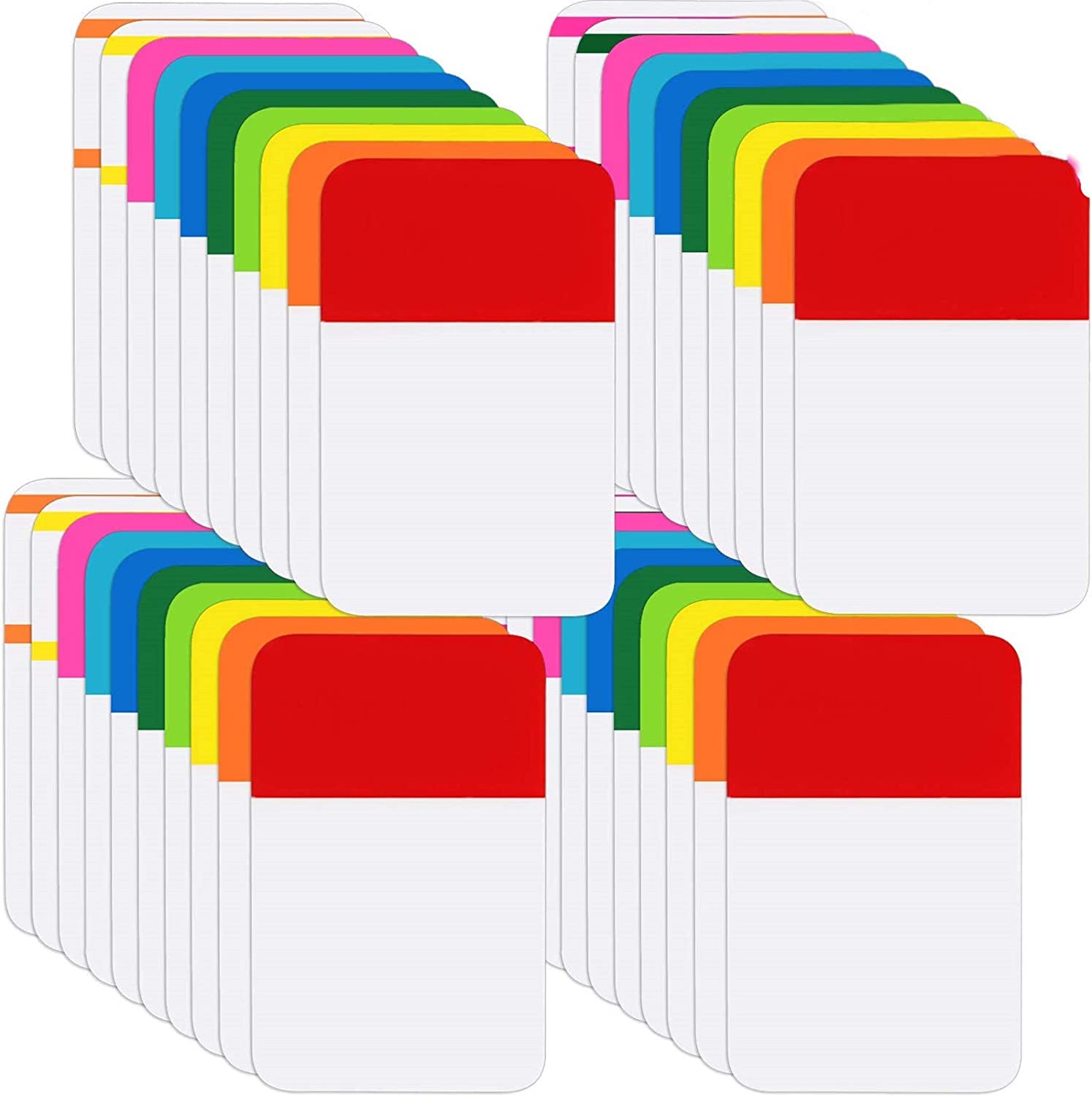 These wide tabs are $12 and come in a variety of colors and styles, allowing you to create as simple or complex a code as you like!
My favorite feature of these is that, due to their shape, they take up less space and do not obscure words.
On Point
These $3 arrow-shaped tabs are ideal for pointing to a specific moment or line. Personally, I enjoy using these to tab without having them protrude from the side of books.
They are especially useful for keeping track of quotes, which is what I primarily use my tabs for.
All Shapes and Sizes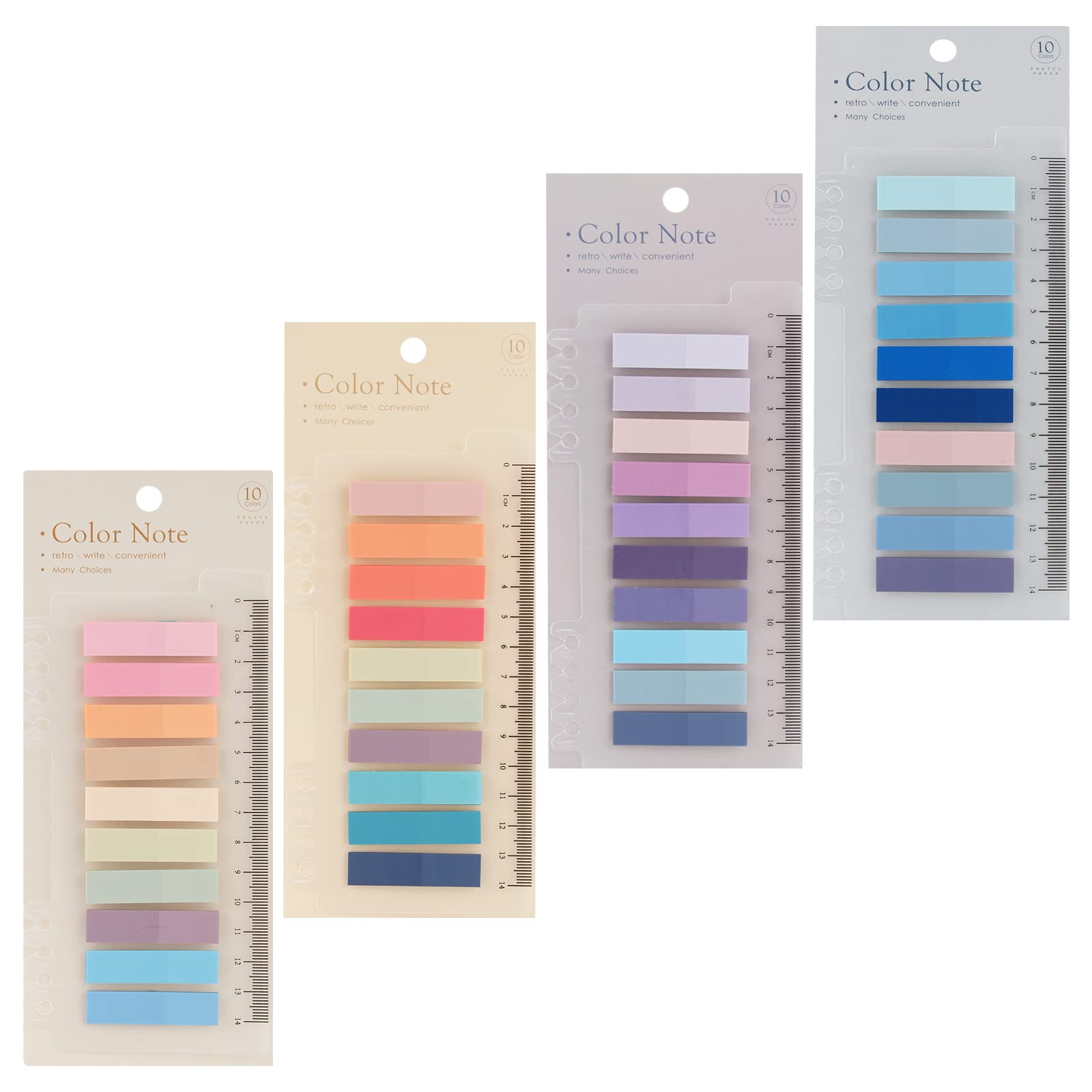 This large assortment of soft-colored book tabs is ideal for any tab need. I like how these colors aren't too bright and neon. They are lovely in their simplicity. These tabs are currently $11 each.
Tab the Rainbow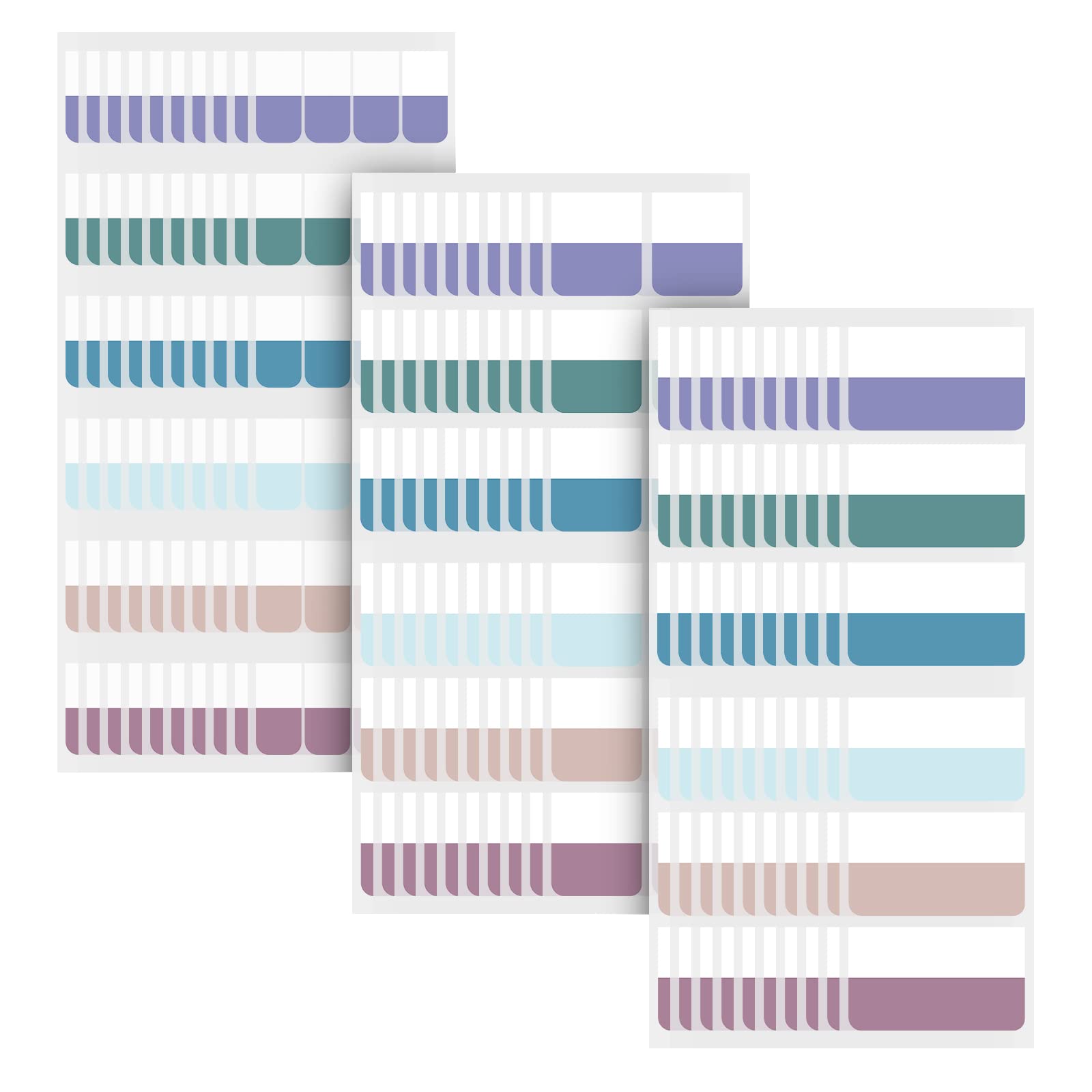 This $13 pack of multi-color book tabs are ideal for advanced book annotators.
It's like organizing your book tabs into subfolders! If like me, you simply want the color of the tab to match the cover of the book, these are ideal.
Book Tabs for Advanced Students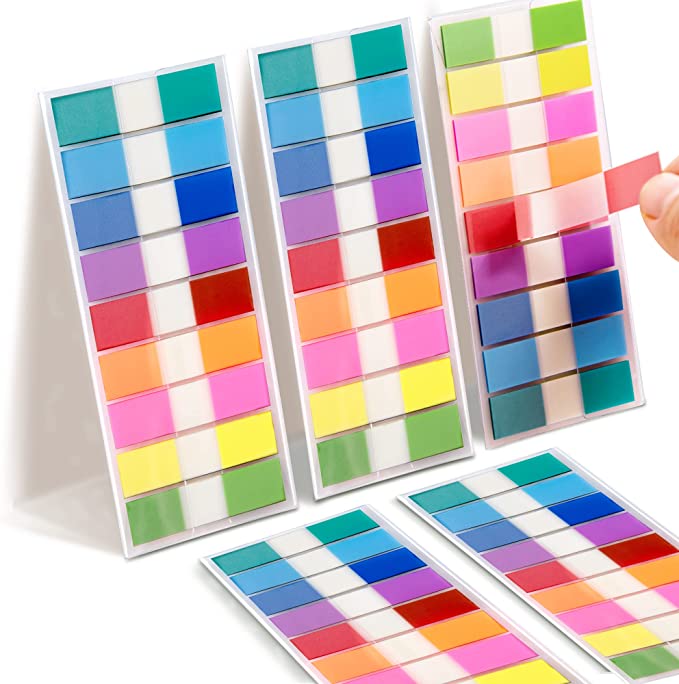 This desktop tab set is designed for even the most meticulous book dabber. At only $9, it's a great addition to your desk.
I like how these come in a small box to keep them all together. It also includes a mini bonus calendar. Score!
To Complete Your Tabs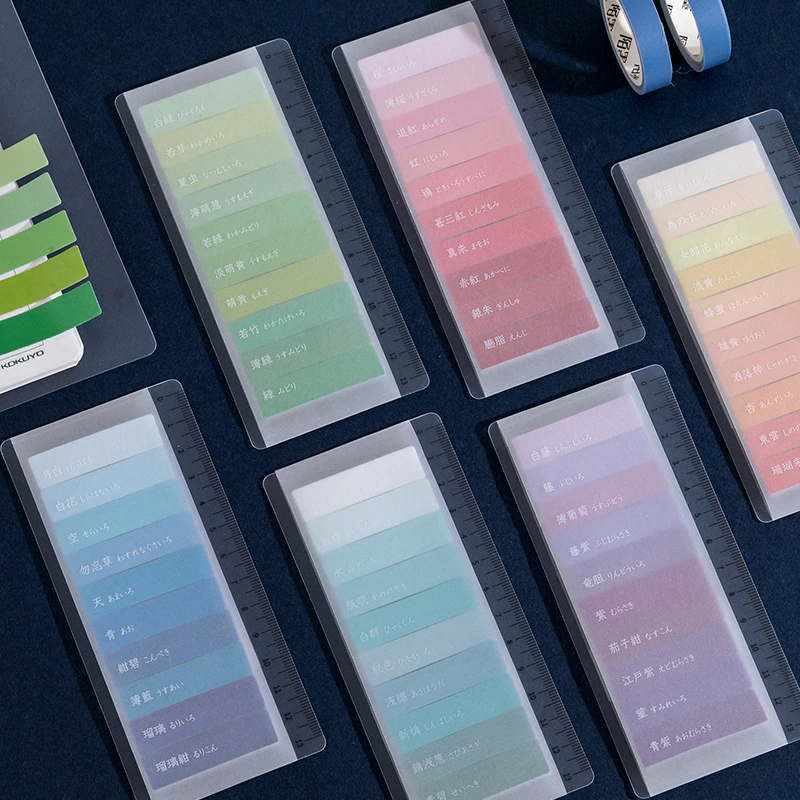 The price of these adorable rounded-edge book tabs is $8. With so many vibrant colors to choose from, they're an excellent addition to your next book tab supply run.
MsCurrentlyReading has a cute video comparing her old and new book annotating styles. I like how these are slightly larger than your average book tab, giving you plenty of space to write.
What's the Point of Book Tabbing?
Again, this is highly subjective, but it serves as a way for me to record memorable or important details.
It's especially useful when I'm reading a book for a book club or read-along.
Does it Take You Longer to Read?
Nope! I mean, it probably did at first, but tabbing has become so automatic that I no longer have to think about it.
You won't have to think "shoot, what color was world-building?" once you've found a color key system that works for you. Your reflexes will know.
Do You Annotate Every Book?
Certainly not, I usually only annotate books that I think I'll enjoy, that I'll reread, or that are for a book club, read-along, or buddy read.
Does Tabbing Take Away From Your Reading Experience?
Again, tabbing has become so automatic that it is now a reflex. I can usually grab a tab and mark my location without taking my gaze away from the page.
If anything, it increases my appreciation for the story because I am more aware of what I am reading.
Do You Need Some Tab Ideas?
Now that you've most likely discovered the best book tabs for your library, consider the following advice from tabbing experts.
If you want to tab your books but don't want the tabs to bend when you put the book away, this method is ideal.