30+ Perfect Nursery Bookends for Your Baby's Room
Are you considering purchasing nursery bookends for your children? The addition of bookends to a shelf may considerably improve the design and decor of a nursery or kid's room.
Are you a parent preparing for a child? We all have experience the joy that children bring to our family, but sometimes it is mind-boggling to put the things in place that a child needs.
No matter how small the room is, making a place for a child is relatively crucial.
Any book nerd will agree that nursery bookends are one of the most important décor elements.
though there is obviously no requirement to have a same theme throughout each room, there are bookends for nurseries that fit any type of decorating motif.
In my perspective, kids could find a dog bookend more appealing in a room decorated with fruit.
It may be quite helpful to tie in the color scheme, style, or subject of your design with bookends because they are like an utilitarian work of art. Here are a few of my preferred stylish bookends that are also fun that you might like.
The Best Nursery Bookends
Your baby's name may be added to these adorable wooden giraffe bookends. $20 and up.
Tell your child that they are your moon and stars. $69.
You'll love these bookends with a desert sun. $35 each. Perhaps the environment you live in or the one you dream of living in should be reflected in your nursery bookends.
Cloud bookends are so adorable and romantic. $34.
These fantastic woodland bookends are comparable to the mountain bookends. $39.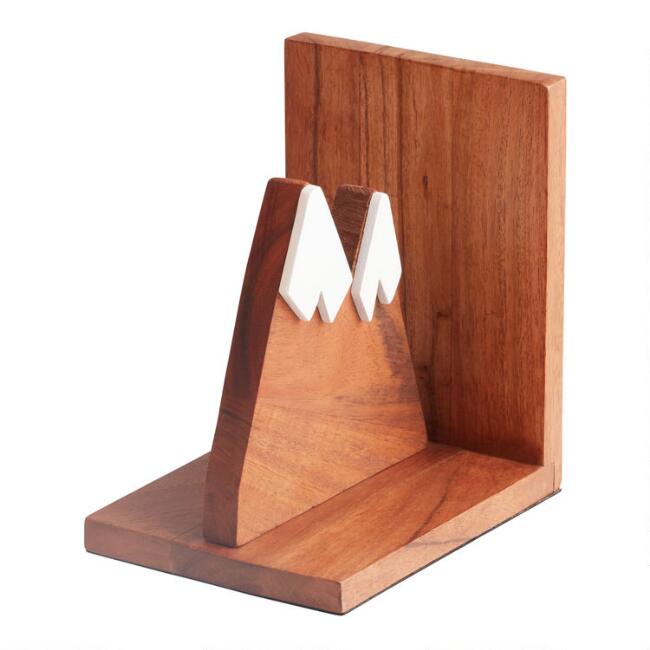 With these mountain bookends, you can choose from a range of colors and sizes. $19 and up.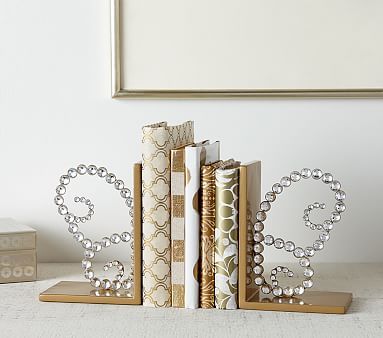 These reasonably priced butterfly wing bookends come in a variety of hues. A set costs $10.
How about concrete bookends? When you consider how cute these bears are, it makes perfect sense. $37 and up.
Any nursery would shine with rainbow bookends. $35 each.
Giraffes, elephants, monkeys, zebras, and birds are just a few of the alternatives for jungle bookends. $20 each.
These amusing metal Alice in Wonderland bookends are a great place to start. $64.
How about the Whale bookend? $53.
Superman vs. Batman bookends are a great way to freak out your kids. $46.
Aren't the Little Prince bookends magical? $74.
Sweet bookends of ballerinas. $14.
The dino-roar originates from these nursery bookends! $45.
These unicorn bookends would be adored by a lot of grownups. $24 and up.
Choose your favorite sport for these  customizable bookends. $20.
These outer space bookends are extraordinary. $24.
Children love large machines. Having these cool, customized tractor bookends is a no-brainer. $24 and up.
What more do you require than a pair of bookends with llamas and cacti on them? $77.
With these sailboat bookends, you can get nautical. These may be altered and personalized to meet your requirements. $121.
Your kids would love these mermaid bookends. $57.
With these bee bookends, you can add some honey to your nursery. $100.
With these wooden ABC block bookends, you can go retro. $55.
These adorable bookends feature a pastel rainbow. $69.
Bunny bookends. $58.
Give your nursery some robot bookends with the ideal message. Each one is $19 with a color option.
These bookends with forest animals will be necessary for your nursery. $77.
Finally, add the baby's name on these elephant bookends. $16.
I really hope that this article was meaningful to you. Visit our page if you want to find more interesting books to read.