12 Amazing Summer Poems Everyone Must Read
12 Amazing Summer Poems Everyone Must Read.
12 Amazing Summer poems – We often associate summers with picnics, holidays, or new romances. But with a pandemic as a backdrop, all of these can get a little tricky.
We have chosen twelve modern, summer-themed poems that focus on love, liberty, nature, and resilience that will take you away from home and on to new adventures.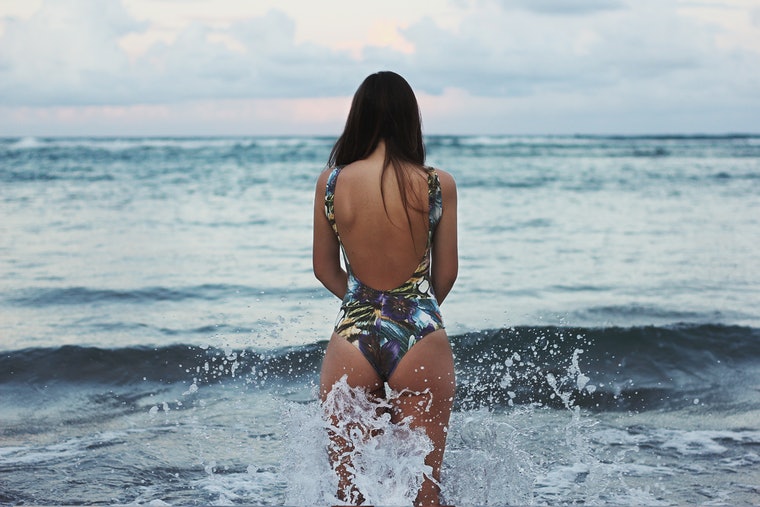 1. When we got to the beach
I screamed
sprinted to the sea
flung off shoes and socks
ran towards imagined heaving waves
and jumped each tiny trickle that I found there
with just the same excitement
you stayed back
took your socks off more timidly
giggled at your stupid mother
eventually took my hand
we jumped together
and we jumped together
and we jumped together
three hours later
collapsing on our backs
we made angels in the sand
the seaside always made me
want to scream
now with you i can
2. Adlestrop
Yes. I remember Adlestrop—
The name, because one afternoon
Of heat the express-train drew up there
Unwontedly. It was late June.

The steam hissed. Someone cleared his throat.
No one left and no one came
On the bare platform. What I saw
Was Adlestrop—only the name

And willows, willow-herb, and grass,
And meadowsweet, and haycocks dry,
No whit less still and lonely fair
Than the high cloudlets in the sky.

And for that minute a blackbird sang
Close by, and round him, mistier,
Farther and farther, all the birds
Of Oxfordshire and Gloucestershire.
3. Over hill, over dale – from A Midsummer Night's Dream
A wood near Athens. A Fairy speaks.
Over hill, over dale,
Thorough bush, thorough brier,
Over park, over pale,
Thorough flood, thorough fire
I do wander every where,
Swifter than the moon's sphere;
And I serve the fairy queen,
To dew her orbs upon the green:
The cowslips tall her pensioners be;
In their gold coats spots you see;
Those be rubies, fairy favours,
In those freckles live their savours:
I must go seek some dew-drops here
And hang a pearl in every cowslip's ear.
Farewell, thou lob of spirits: I'll be gone;
Our queen and all her elves come here anon.
4. Midsummer, Tobago
Broad sun-stoned beaches.
White heat.
A green river.
A bridge,
scorched yellow palms
from the summer-sleeping house
drowsing through August.
Days I have held,
days I have lost,
days that outgrow, like daughters,
my harbouring arms.

by Derek Walcott
5. Moonlight, Summer Moonlight
'Tis moonlight, summer moonlight,
All soft and still and fair;
The solemn hour of midnight
Breathes sweet thoughts everywhere,

But most where trees are sending
Their breezy boughs on high,
Or stooping low are lending
A shelter from the sky.

And there in those wild bowers
A lovely form is laid;
Green grass and dew-steeped flowers
Wave gently round her head.

by Emily Jane Brontë
6. June
The sun is rich
And gladly pays
In golden hours,
Silver days,

And long green weeks
That never end.
School's out.
The time Is ours to spend.

There's Little League,
Hopscotch, the creek,
And, after supper,
Hide-and-seek.

The live-long light
Is like a dream,
and freckles come
Like flies to cream.

by John Updike
7. Apples
Behold the apples' rounded worlds:
juice-green of July rain,
the black polestar of flowers,
the rind mapped with its crimson stain.

The russet, crab and cottage red
burn to the sun's hot brass,
then drop like sweat from every branch
and bubble in the grass.

They lie as wanton as they fall,
and where they fall and break,
the stallion clamps his crunching jaws,
the starling stabs his beak.

In each plump gourd the cidery bite
of boys' teeth tears the skin;
the waltzing wasp consumes his share,
the bent worm enters in.

I, with as easy hunger, take
entire my season's dole;
welcome the ripe, the sweet, the sour,
the hollow and the whole.

by Laurie Lee
8. The Bridge
There is a bridge here, and I see myself swaying on it.
The water, the trees, the afternoon light,
the creases between stones, dark and mossy,
the dragonflies, the tiny breeze of their wings.
There's not a single soul by the river bank.
The bridge is here and I'm swaying inside it
like a child in a cot, lulled to sleep, to grow.
But I am the cross-section between bygone and nothing,
inconvenient past embarrassing the present.
Implied promises are less binding than uttered ones.
The bridge is I myself, and I am the bridge.
What started out as human sacrifice by
immurement, so that the bridge would hold,
ended giving me the inflexible freedom
that if I want, I, too may not collapse,
now that I only have stones to bear.
No one comes this way, yet the bridge still holds on.

by Manjola Nasi
9. Indian Summer
In youth, it was a way I had
To do my best to please,
And change, with every passing lad,
To suit his theories.

But now I know the things I know,
And do the things I do;
And if you do not like me so,
To hell, my love, with you!

by Dorothy Parker
10. Bed In Summer
In winter I get up at night
And dress by yellow candle-light.
In summer quite the other way,
I have to go to bed by day.

I have to go to bed and see
The birds still hopping on the tree,
Or hear the grown-up people's feet
Still going past me in the street.

And does it not seem hard to you,
When all the sky is clear and blue,
And I should like so much to play,
To have to go to bed by day?
11. A Night-Rain In Summer
Open the window, and let the air
Freshly blow upon face and hair,
And fill the room, as it fills the night,
With the breath of the rain's sweet might.
Hark! the burthen, swift and prone!
And how the odorous limes are blown!
Stormy Love's abroad, and keeps
Hopeful coil for gentle sleeps.

Not a blink shall burn to-night
In my chamber, of sordid light;
Nought will I have, not a window-pane,
'Twixt me and the air and the great good rain,
Which ever shall sing me sharp lullabies;
And God's own darkness shall close mine eyes;
And I will sleep, with all things blest,
In the pure earth-shadow of natural rest.

by James Henry Leigh Hunt
12. Fireflies in the Garden
Here come real stars to fill the upper skies,
That though they never equal stars in size,
(And they were never really stars at heart)
Achieve at times a very star-like start.
Only, of course, they can't sustain the part.

by Robert Frost
12 Amazing Summer poems – Somehow, it seems that summer never lasts long enough. Before we get a chance to fully appreciate its strength, it is always soon over. This is true of all marvellous things. They seem so short at all times.
Dailytimespoems