Poems About waiting that are meant to inspire You
Poems About waiting that are meant to inspire You
Poems About waiting – Waiting is inevitable in our lives, we are going to have to wait for some time in our lives, For most people, they have to wait for maybe an opportunity, and others wait on other persons (i.e In terms of Love).
But Generally, it's all counted as waiting. These poems are picked to describe waiting as words.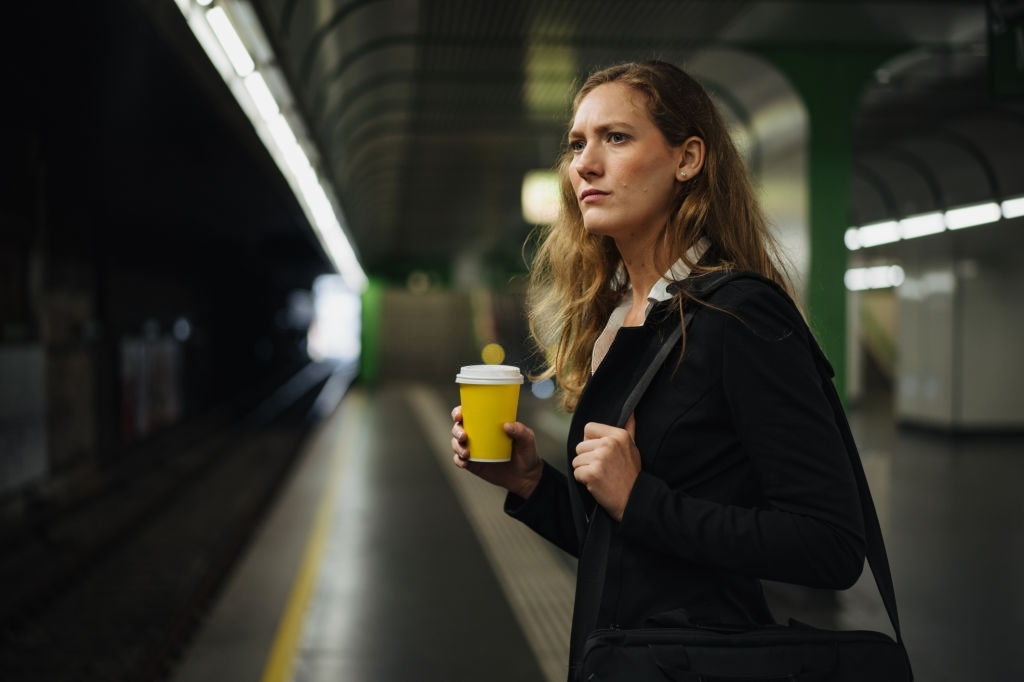 1. Wait
Wait, for now.
Distrust everything if you have to.
But trust the hours. Haven't they
carried you everywhere, up to now?
Personal events will become interesting again.
Hair will become interesting.
Pain will become interesting.
Buds that open out of season will become interesting.
Second-hand gloves will become lovely again;
their memories are what give them
the need for other hands. The desolation
of lovers is the same: that enormous emptiness
carved out of such tiny beings as we are
asks to be filled; the need
for the new love is faithfulness to the old.

Wait.
Don't go too early.
You're tired. But everyone's tired.
But no one is tired enough.
Only wait a little and listen:
music of hair,
music of pain,
music of looms weaving our loves again.
Be there to hear it, it will be the only time,
most of all to hear your whole existence,
rehearsed by the sorrows, play itself into total exhaustion.
– Poem by Galway Kinnell
2. Hunger
I had been hungry all the years;
My noon had come, to dine;
I, trembling, drew the table near,
And touched the curious wine.

'T was this on tables I had seen,
When turning, hungry, lone,
I looked in windows, for the wealth
I could not hope to own.

I did not know the ample bread,
'T was so unlike the crumb
The birds and I had often shared
In Nature's dining-room.

The plenty hurt me, 't was so new, —
Myself felt ill and odd,
As berry of a mountain bush
Transplanted to the road.

Nor was I hungry; so I found
That hunger was a way
Of persons outside windows,
The entering takes away.
– Poem by Emily Dickinson
3. I many times thought peace had come
I many times thought peace had come,
When peace was far away;
As wrecked men deem they sight the land
At centre of the sea,

And struggle slacker, but to prove,
As hopelessly as I,
How many the fictitious shores
Before the harbor lie.
– Poem by Emily Dickinson
4. "The Starry Midnight Whispers"
The starry midnight whispers,
As I muse before the fire
On the ashes of ambition
And the embers of desire,
"Life has no other logic,
And time no other creed,
Than:'I for joy will follow.
Where thou for love dost lead!"
– Poem by Bliss Carman
5. Open Windows
Out of the window a sea of green trees
Lift their soft boughs like the arms of a dancer,
They beckon and call me, "Come out in the sun!"
But I cannot answer.

I am alone with Weakness and Pain,
Sick abed and June is going,
I cannot keep her, she hurries by
With the silver-green of her garments blowing.

Men and women pass in the street
Glad of the shining sapphire weather,
But we know more of it than they,
Pain and I together.

They are the runners in the sun,
Breathless and blinded by the race,
But we are watchers in the shade
Who speak with Wonder face to face.
– Poem by Sara Teasdale
6. After a Day of Waiting
All day long I waited—waited with soul aflame—
And then through the still of evening, humming a tune, you came;
Came with a jest on your smiling lips, and eyes that were all too gay;
And the light died out of my waiting heart with the words that I could not say.

We laughed through the star-flecked twilight—what though my laugh was strained?
You, who were there beside me, laughed with a mirth unfeigned!
And at last when I bade you leave me you went, and you never knew
That with soul aflame I had waited, all through the day, for you.
– Poem by Margaret E. Sangster
7. Song
O for a moon to light me home!
O for a lanthorn green!
For those sweet stars the Pleiades,
That glitter in the darkling trees;
O for a lovelorn taper! O
For a lanthorn green!

O for a frock of tartan!
O for clear, wild grey eyes!
For fingers light as violets,
'Neath branches that the blackbird frets;
O for a thistly meadow! O
For clear, wild grey eyes!

O for a heart like almond boughs!
O for sweet thoughts like rain!
O for first-love like fields of grey
Shut April-buds at break of day!
O for a sleep like music!
Dreams still as rain!
– Poem by Walter De la Mare
8. When You Go
When you go, a hush falls
Over all my heart,
And in a trance of my own dreams
I move apart.

When you go, the street grows
Like a vacant place—
What if a million faces pass
If not your face?

When you go, my life stops
Like ships becalmed at sea,
And waits the breath from heaven that blows
You back to me.
– Poem by Jessie Belle Rittenhouse
9. Always
I am not jealous
of what came before me.

Come with a man
on your shoulders,
come with a hundred men in your hair,
come with a thousand men between your breasts and your feet,
come like a river
full of drowned men
which flows down to the wild sea,
to the eternal surf, to Time!

Bring them all
to where I am waiting for you;
we shall always be alone,
we shall always be you and I
alone on earth
to start our life!
– Poem by Pablo Neruda
10. Silence
Enveloping the room,
Leaving everybody isolated.
Nothing to do, nothing to say,
Just silence.

Leaving an uncomfortable feeling,
With even those you are closest to.
So close to talking,
Yet so far.
Just silence.

Cold, dark, and alone,
Your feelings bottled up.
Your thoughts screaming to get out,
Wrapped up in your own world.
Inconsolable and suffering,
Just silence.
– Poem by Lucy Blackmur
When we stop imagining that someone or something will save us, then we can settle into the life of making things. We can open the doors that will open, ourselves, and this is ultimately more satisfying.
And anyway, there are other dreams to carry through the world. Other stances. We might wait patiently. We might be thinking, we might be still, we might be daydreaming.
We can wait with flowers, that are so beautiful they make us cry.
While we wait, we can fill up on wonder, on beauty, on now. We can wait without hoping something fantastic will happen to us, because in our waiting, we know how fantastic it is to merely be exactly ourselves. That grace. That grace.