Poems about Growing up, Coming of age, and going through Adolescence
Poems about Growing up, Coming of age, and going through Adolescence.
Poems about Growing up – Growing up is very challenging no matter how easy it may seem. The challenges that a child or a teenager faces throughout his/her life cycle are overwhelming.
They must deal will all sorts of emotional, physical, psychological changes as they grow.
There is no manual for growing up or being mature. In western society, there are so many options given to children that they often feel confused and lost.
We don't do our children favors when we don't provide guidance to them. Parents are supposed to be able to provide help to children and navigate them in this confusing world.
Below are some poems about growing up.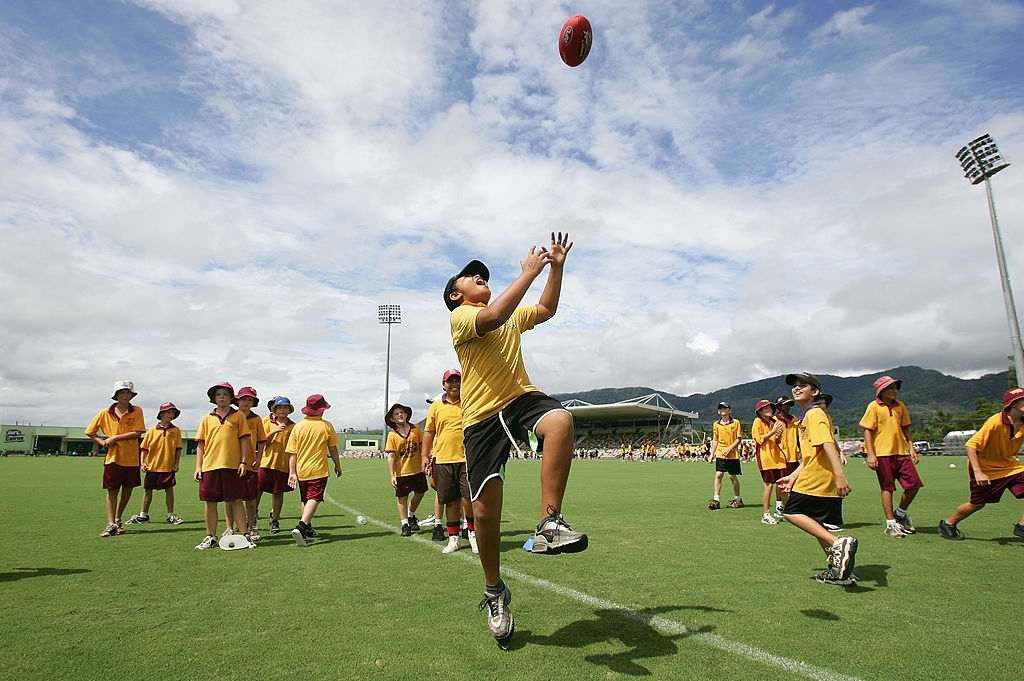 1. Cabin
When I'm a grownup,
I would like a home away from home.

A cabin, perhaps, isolated from the world,
where there would be a lake in my backyard.

Maybe I will also have a treehouse, or a hammock,
where I would read and watch my children play in the water.

Then we would roast marshmallows and make s'mores,
and catch fireflies in the bushes.

My husband would sing silly songs and play his guitar,
and make my children blush with fiery laughter.

When the kids would fall asleep in the bunks,
a cuddle would be awaiting in front of the fireplace.

Where we would watch sappy old movies,
and savor our salty popcorn and sweet milk chocolate.

Together, we would laugh and cry.
Together, we would have escaped the world.
Together, we would have been happy.
– Poem by Eliza Bennett
2. Graduation
Age,
Has tale tell signs that show up in the mirror
Reminding us of things we've done
When I look into the mirror I still see my childhood self
I sit across from you and wonder
How 8 year old me
Knows such a mature, intelligent grownup
Who knew that fleeting moments gather at the end?
I smile
A genuinely happy smile and chuckle
I have no words to explain
How absurd life is
How funny time is
How we're still standing

And until this very moment
I was that kid
Who returned a shy whisper across the aisle
Without a thought of the future
So I smile
A genuinely happy smile and chuckle
Because everything has changed
And nothing has
At the same time
– Poem by Laura Mankowski
3. A Fool's Wish
I wish I could be the kind of fool I was in the days of yore,
When people could send me on idiotic errands to the store.
When I found the purse tied to a string, and discovered the sugar was salt,
And tried to pick up the county line for jolly Uncle Walt.
For now I'm a fool of a different sort, a less desirable kind,
The fashion of fool that dabbles in stocks and leaves his earnings behind;
The fool that toils for a hunk of gold and misses the only wealth;
The fool that sells for the bubble of fame his happiness and health.
Yes, now you behold in me the fool, the melancholy fool
Who has to go back, with his temples gray, to the very primary school.
And learn the fundamentals of life, the simple, essential things.
The body that lives and the mind that and the soul that trusts and sings.
And would I could be the kind of fool I was in the olden days,
The fool that would fall for an open trick and be fooled in those innocent ways.
I would give the whole of my bank account and the worldly success I am,
If I could go to the kitchen door to look for the gooseberry jamb!
– Poem by Anonymous
4. The Return
He sought the old scenes with eager feet —
The scenes he had known as a boy;
"Oh, for a draught of those fountains sweet,
And a taste of that vanished joy!"
He roamed the fields, he wooed the streams,
His schoolboy paths essayed to trace;
The orchard ways recalled his dreams,
The hills were like his mother's face.
O sad, sad hills! O cold, cold hearth!
In sorrow he learned this truth —
One may return to the place of his birth,
He cannot go back to his youth.
– Poem by John Burroughs
5. The Season of Youth
Rejoice, mortal man, in the noon of thy prime!
Ere thy brow shall be traced by the ploughshare of time,
Ere the twilight of age shall encompass thy way,
And thou droop'st, like the flowers, to thy rest in the clay.

Let the banquet be spread, let the wine-cup go round,
Let the joy-dance be wove, let the timbrels resound,
While the spring-tide of life in thy bosom is high,
And thy spirit is light as a lark in the sky.

Let the wife of thy love, like the sun of thy day,
Throw a radiance of joy o'er thy pilgrimage way —
Ere the shadows of grief come, like night, from the west,
And thou weep'st o'er the flower that expired on thy breast.

Rejoice, mortal man, in the noon of thy prime!
But muse on the power and the progress of time;
For thy life shall depart with the joy it hath given,
And a judgment of justice awaits thee in heaven.
– Poem by William Knox
6. The Flight of Youth
There are gains for all our losses,
There are balms for all our pain:
But when youth, the dream, departs,
It takes something from our hearts,
And it never comes again.
We are stronger, and are better,
Under manhood's sterner reign:
Still we feel that something sweet
Followed youth, with flying feet,
And will never come again.
Something beautiful is vanished,
And we sigh for it in vain:
We behold it everywhere,
On the earth, and in the air,
But it never comes again.
– Poem by Richard Henry Stoddard
7. A Sailor Bold
Sometimes I think I'd like to roam,
A sailor bold across the sea,
But how could Mother stay at home
And be so very far from me?
For who would sing my sleepy song,
And tuck me in my sailor bed,
And say God watches all night long,
And kiss me when my prayers are said?
I wonder if the sailor lad
Is very, very lonely when
The loud wind blows; and is he sad,
And does he long for home again?
So, after all, I would not roam,
Until I'm eight to seas afar,
While I am seven I'll stay at home
Where Mother and her kisses are.
– Poem by Annette Wynne
8. Blossoms And Bubbles
Dancing butterflies and laughter
without a care. A day full of sweet
smelling blossoms fill the air.

Sister's golden hair glistened in the
Summer sun's glow, as Mother blew
colorful bubbles that bounced off
her little nose.

Mother's heart was always full of
love to share and the day of blossoms,
and bubbles will forever in my memories
be kept with loving care.

Precious and few are moments shared
together. This wonderful day of blossoms
and bubbles, in my heart will last forever.
– Poem by Sharon Gulley
9. Little Wishes
Little wishes on great big stars.
Daughter, I make a wishes for you.
Keep on growing and keep on smiling.
And I'll keep loving all that you do.

Little dreamers wishing big things.
The world is your stage to display.
You can sing and you can dance.
Enjoy all that comes your way.

Little hopes in a great big world.
Nothing can stop your free spirit.
Make some noise, play a beat.
It's beautiful music when I hear it.

Little kisses from my now big girl,
You're growing up so fast it seems.
Pretty soon you'll leave the nest
And fly after all of your dreams.

Little girl I love you,
And I love you even more.
Because I made a wish once,
And you're what I wished for.
– Poem by Casarah Nance
10. Phases of Life
As small children we are wide eyed and innocent,
toddle after Mommy like baby elephants,
go to school to learn with our writing implement,
our parents hoping that we don't act indolent,

As teens upon graduation were confident,
some acting wild while others are reticent,
finding our jobs and falling in love relevant,
some marry while others act more dissident,

When we get old hopefully were still intimate,
thinking back on our lives with heartfelt sentiment,
being nice with people till death is imminent,
eulogy at funeral will be evidence.
– Poem by Casarah Nance
11. 22
Being 22
And all the things that happen to you
You ain't got a clue where this will take you
But it's the best age, it's really so true

Falling in love
You catch dreams like a dove
You can see your hopes in the sky above
But you trade them again for a couple of $#§7

You may have the best time
And feel really damn fine
You can make it all up and create in your mind
But in the end it's gone for a dime

The best year is over
Better look out for cover
It's all gonna end in a supernova
Just like the luck of my four-leaf-clover

So baby, please make sure
Never feel too secure
Of the things that happen to you
When you're 22
– Poem by Julie Smith
12. Single Mum Done
I am all woman
But yet am strong
because I've had to be,
little did I know
that fate would deal me a blow
and leave me alone
to raise my family.

Don't be mistaken,
I welcomed my fate,
so that I could raise my family
with love and no hate.
– Poem by Jenny brewer
13. EIGHTEEN
In love
with the idea
of being
in love

youthful naiveté
eager and out
to conquer the world
without a game plan

learning the game
the hard way
one hurdle at a time
one heartbreak to the next

My duties are now over,
I feel I did succeed,
I provided love and care
and all they would ever need.

My children, now young adults
are intelligent and polite,
as difficult as those years were,
I think I did it right!
– Poem by Line Gauthier
Growing up is a normal stage in the life of everyone, and everything.
It is the transition from one stage of life to another, and one part of that transition is during the adolescence stage, it can be one of the most difficult stages of growing up.
The poems that are written above are about growing up and facing adolescence. We do hope you enjoyed your read.
Daily Time Poems.