20 Poems Reflecting Love And Admiration For Babies
20 Poems Reflecting Love And Admiration For Babies.
Poems about Babies: Babies are adorable little creatures. They are every share of beauty and perfection. Newborns are very pleasing to sees, hold, and have. They constantly rekindle our love for them, ourselves, and the world around us.
Poems about babies are wondrous writings hoping to explore the love, empathy, and adoration for newborns. This creative journey is remarkable in its exploration of the lives and qualities of babies.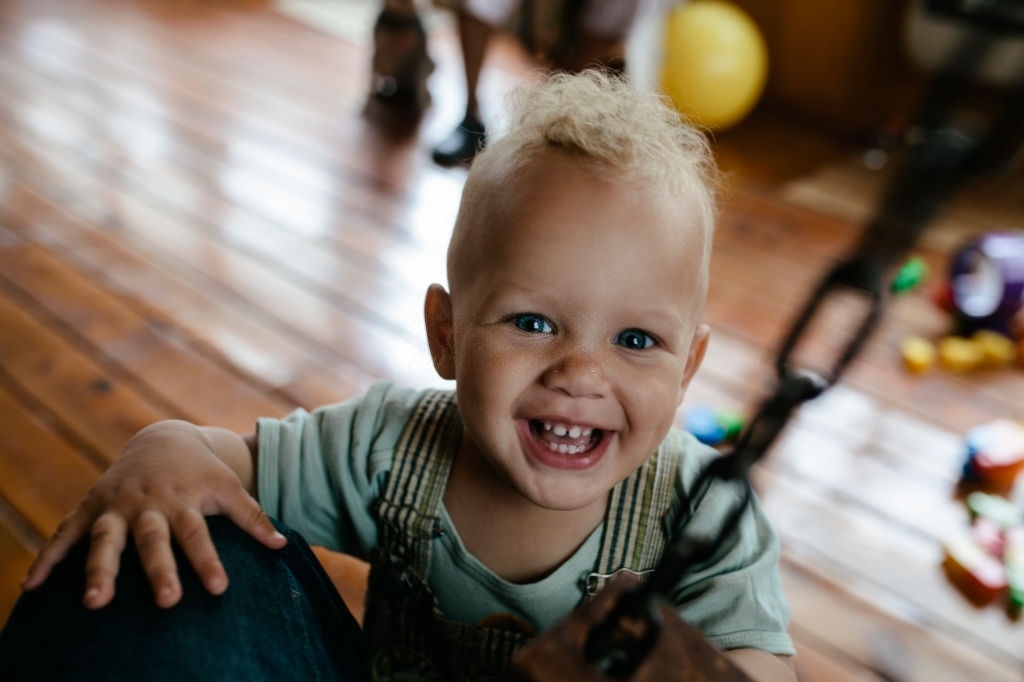 1. Babies Are
Babies are a gift.
Each with their own uniqueness.
So cuddly and small
It is hard to believe that they will crawl.

Happiness is what they bring
Even with all the babbling
They grow so fast
A baby they won't last.

Cooing and smiling
Wetting the bedding
Eating and sleeping
Whatever they do we are cheering.

Even the most aged
See a baby and they are engaged
Babies melt our heart
They truly are a work of God's art.
– Catherine Pulsifer.
2. A Mother's Promise
I promise to always love you in whoever you decide to be
I promise to be there for you, whenever you need me
I promise to not pass judgment without first hearing you out
I promise to be in your life from day one and to learn what you're about
I promise to keep you healthy and to help you grow nice and strong
I promise to teach you to be a good person and know what is right and wrong
I promise to protect you and to always know you are okay
I promise to always remember that being your mom is a gift, every single day

These words, my angel, are my promise to you
And during tough times I will read them through
To be reassured that what I am doing is right
And never giving up without a fight
You are now and will forever be,
My sweetest little boy.. My baby
– Nicole Seymour
3. Baby
Big brown eyes,
Chubby thighs,
Baby waves bah-bye!

He closes his eyes
Hearing a muffled sound of
"What if he dies!"

Spoosh!
Bubbles rise,
He sinks low
thinking he's a fish
In the deep blue sea.

Baby sees a bright bright light,
Deep down below.
He giggles and air bubbles pop.

Sweet sweet baby,
If only you knew,
The needles in your arms,
the oxygen tube to breathe,
and the little pop
from the IV.
– Unknown
4. Wee Babies
Babies short and babies tall,
Babies big and babies small,
Blue-eyed babies, babies fair,
Brown-eyed babies with lots of hair.
Babies so tiny they can't sit up.
Babies that drink from a silver cup.
Babies that coo and babies that creep,
Babies that only can eat and sleep.
Babies that laugh and babies that talk,
Babies quite big enough to walk.
Dimpled fingers and dimpled feet,
What in the world is half so sweet
As babies that jump, laugh, cry and crawl,
Eat, sleep, talk, walk, creep, coo and all
Wee Babies.
– Gov. F. W. Pitkin
5. The Heavens Have Blessed Me
I have a baby girl
who is my shinning light.
She is my morning star
that makes my world so bright!

When she sees me
she greets me with a hug.
She curls up so tiny,
like a little bug!

She's full of smiles and laughs and giggles galore.
It breaks your heart when she cries
because she tripped and hit the floor.

She has a smile that can light up a room.
It's as big as a bright full moon

She has tiny ringlets
of golden curls.
Her skin shimmers
like freshwater pearls.

She is my life, my love,
my heart, my soul.
When we are together
we are complete as one whole!
– Andrea Grey
6. Grandchild
New life, a little baby, a little star,
The world awaits you near and far
With guidance and loving care
That will keep you safe and happy there.

There's family to meet,
Pets and friends to greet.
A long path with us you'll share,
We'll always be happy to meet you there.

Life experiences will soon unfold,
Stories now waiting to be told.
Adventures, discoveries, obstacles and dreams
All join to form your self-esteem.

Of yourself, have no fears.
Enjoy each day over the years.
Be proud of who you are, no fuss,
A unique little person loved by all of us.
– Penny Brown
7. Baby Fingers
Ten fat little fingers, so taper and neat,
Ten fat little fingers, so rosy and sweet,
Eagerly reaching for all that comes near,
Now poking your eyes out, now pulling your hair, Smoothing and patting, with velvet-like touch,
Then digging your cheeks with a mischievous clutch;
Gently waving good-bye with infantine grace,
Then dragging your bonnet down over your face;
Beating pat-a-cake, pat-a-cake, slow and sedate,
Then tearing a book at a furious rate;

Then thumping the window with tightly closed fist;
Now lying asleep, all dimpled and warm,
On the white cradle-pillow, secure from all harm —
Oh, dear baby hands! how much love you enfold
In the weak, careless clasp of those fingers' soft hold!
Keep spotless, as now, through the world's evil ways,
And bless, with fond care, our last weariful days.
– Mrs. Richard Grant White
8. Prayer For A New Baby
We are grateful for the new being
Who is small in body but great in soul,
Who has come into our midst as a gift.

May we be sensitive to the Scared
As we nurture and learn from this child.
Give us patience. Give us strength.

And grant us wisdom and love to help this child
Learn to sing his own song.
– Anne Spring
9. A Cradle Song
Sweet dreams, form a shade
O'er my lovely infant's head;
Sweet dreams of pleasant streams
By happy, silent, moony beams.

Sweet sleep, with soft down,
Weave thy brows an infant crown.
Sweet sleep, angel mild.
Hover o'er my happy child.

Sweet smiles in the night
Hover over my delight;
Sweet smiles, mother's smiles.
All the livelong night beguiles.

Sweet moans, dove-like sighs.
Chase not slumber from thy eyes.
Sweet moans, sweeter smiles.
All the dove-like moans beguiles.

Sleep, sleep, happy child,
All creation slept and smiled;
Sleep, sleep, happy sleep,
While o'er thee thy mother weep.

Sweet babe, in thy face
Holy image I can trace.
Sweet babe, once like thee
Thy Maker lay and wept for me —

Wept for me, for thee, for all,
When He was an infant small.
Thou His image ever see,
Heavenly face that smiles on thee —

Smiles on thee, on me, on all;
Who became an infant small.
Infant smiles are His own smiles;
Heaven and earth to peace beguiles.
– William Blake
10. Button Nose
Ten little fingers, ten little toes
Beautiful eyes, and a button nose.
We couldn't wait to meet you
We started lovin you, that's true.

Now that you have arrived
The house is a truly a beehive
We are so happy you're here
You fill us with so much cheer.

Everyone comes to see the new baby
A baby makes everyone so happy.
We count their fingers and their toes
And kiss that little button nose!
– Catherine Pulsifer
11. Why
Why does a baby make us smile,
Is it because we feel they are so worthwhile?
Why does a baby melt a heart,
Is it because we feel it is a new start?

I think we all know deep in our heart
That babies are from God and give a fresh start
Miracles are seen when a baby is arrives
They fill us with love and change our lives!
– Catherine Pulsifer
12. Baby Face
Babies make us do silly things
Make funny faces to make them grin
We talk and we coo
We even call them boo-boo.

Happily, we change many things
So much love a baby brings
We cater to there every whim
Even the diapers, that can be so grim.

Even the toughest guy
Will rock a baby when they cry.
And children love little babies too.
With babies, we act a little cuckoo

Despite all the changes babies do bring
To our lives, they bring the best thing.
The world would be an awful place
If we didn't see a little baby face.
– Catherine Pulsifer
13. Harvest Slumber Song
Sleep, little baby, sleep, sleep, sleep,
Red is the moon in the night's still deep,
White are the stars with their silver wings
Folded in dreamings of beautiful things,
And over their cradle the night wind sings,

Sleep, little baby, sleep, sleep, sleep.
Soft in the lap of the mother night
The wee baby stars, all glowing and bright,
Flutter their silver wings and crow
To the watchful winds that kiss as they blow lo
Round the air-cradle that swings so low
Down in the lap of the mother night.

Sleep, little baby, sleep, sleep, sleep.
Red is the moon in the night's still deep.
And the wee baby stars are all folded and kissed
In a luminous cradle of silver mist;
And if ever they waken the winds cry, Whist,
Sleep, little baby, sleep, sleep, sleep.
– William Wilfred Campbell
14. Little Brown Baby
Little brown baby wif spa'klin' eyes,
Come to yo' pappy an' set on his knee.
What you been doin', suh — makin' san' pies?
Look at dat bib — you's es du'ty ez me.
Look at dat mouf — dat's merlasses, I bet;
Come hyeah, Maria, an' wipe off his han's.
Bees gwine to ketch you an' eat you up yit,
Bein' so sticky an sweet — goodness lan's!
Little brown baby wif spa'klin' eyes,
Who's pappy's darlin' an' who's pappy's chile?
Who is it all de day nevah once tries
Fu' to be cross, er once loses dat smile?
Whah did you git dem teef? My, you's a scamp!
Whah did dat dimple come f'om in yo' chin?
Pappy do' know you — I b'lieves you's a tramp;
Mammy, dis hyeah's some ol' straggler got in!

Let's th'ow him outen de do' in de san',
We do' want stragglers a-layin' 'roun' hyeah;
Let's gin him 'way to de big buggah-man;
I know he's hidin' erroun' hyeah right neah.
Buggah-man, buggah-man, come in de do',
Hyeah's a bad boy you kin have fu' to eat.
Mammy an' pappy do' want him no mo',
Swaller him down f'om his haid to his feet!

Dah, now, I t'ought dat you'd hug me up close.
Go back, ol' buggah, you sha'n't have dis boy.
He ain't no tramp, ner no straggler, of co'se;
He's pappy's pa'dner an' play-mate an' joy.
Come to you' pallet now — go to yo' res';
Wisht you could allus know ease an' cleah skies;
Wisht you could stay jes' a chile on my breas'–
Little brown baby wif spa'klin' eyes!
– Paul Laurence Dunbar
15. The Lost Baby Poem
the time i dropped your almost body down
down to meet the waters under the city
and run one with the sewage to the sea
what did i know about waters rushing back
what did i know about drowning
or being drowned

you would have been born in winter
in the year of the disconnected gas
and no car
we would have made the thin walk
over the genecy hill into the canada winds
to let you slip into a stranger's hands
if you were here i could tell you
these and some other things

and if i am ever less than a mountain
for your definite brothers and sisters
let the rivers wash over my head
let the sea take me for a spiller of seas
let black men call me stranger always
for your never named sake
– Lucille Clifton
16. Baby Charley
He's fast asleep. See how, O Wife,
Night's finger on the lip of life
Bids whist the tongue, so prattle-rife,
Of busy Baby Charley.

One arm stretched backward round his head,
Five little toes from out the bed
Just showing, like five rosebuds red,
— So slumbers Baby Charley.

Heaven-lights, I know, are beaming through
Those lucent eyelids, veined with blue,
That shut away from mortal view
Large eyes of Baby Charley.

O sweet Sleep-Angel, throned now
On the round glory of his brow,
Wave thy wing and waft my vow
Breathed over Baby Charley.

I vow that my heart, when death is nigh,
Shall never shiver with a sigh
For act of hand or tongue or eye
That wronged my Baby Charley!
– Sidney Lanier
17. A Baby Asleep After Pain
As a drenched, drowned bee
Hangs numb and heavy from a bending flower,
So clings to me
My baby, her brown hair brushed with wet tears
And laid against her cheek;
Her soft white legs hanging heavily over my arm
Swinging heavily to my movements as I walk.
My sleeping baby hangs upon my life,
Like a burden she hangs on me.
She has always seemed so light,
But now she is wet with tears and numb with pain
Even her floating hair sinks heavily,
Reaching downwards;
As the wings of a drenched, drowned bee
Are a heaviness, and a weariness.
– David Herbert Lawrence
18. His Wife And Baby
In the lone place of the leaves,
Where they touch the hanging eaves,
There sprang a spray of joyous song that sounded sweet and sturdy;
And the baby in the bed
Raised the shining of his head,
And pulled the mother's lids apart to wake and watch the birdie.
She kissed lip-dimples sweet,
The red soles of his feet,
The waving palms that patted hers as wind-blown blossoms wander;
He twined her tresses silk
Round his neck as white as milk­
'Now, baby, say what birdie sings upon his green spray yonder.'

'He sings a plenty things­
Just watch him wash his wings!
He says Papa will march to-day with drums home through the city.
Here, birdie, here's my cup.
You drink the milk all up;
I'll kiss you, birdie, now you're washed like baby clean and pretty.'

She rose, she sought the skies
With the twin joys of her eyes;
She sent the strong dove of her soul up through the dawning's glory;
She kissed upon her hand
The glowing golden band
That bound the fine scroll of her life and clasped her simple story.
– Isabella Valancy Crawford
19. Sweet Baby
Baby, sweet baby, with tears in your eyes
Rest your head gently, there's no need to cry,
Come let me sing you a soft lullaby
The sandman is coming and dreamland is nigh;

Baby, sweet baby, with skin soft and fair
And little pink ribbons done up in your hair,
In your tiny world there should not be a care
May angels surround you and send you a prayer;

Baby, sweet baby, your cute button nose
Your soft tiny fingers and sweet baby toes
Have truly bewitched me and nobody knows
How the depth of my love for you just grows and grows;

So precious and tender your love is to me,
Until I first held you, I never could see
How wonderfully magical my life could be –
You've opened my heart and my spirit is free!
– Linda Ori
20. Baby, Listen To My Heart!
Each day I listen to my heart
Mapping a path for our possible love start
My head speaks and so does my heart
Feelings of mine for you wish not to depart

With millions of gadgets
Spread across the planet
None of them can measure the way
My heart feels about you each day

Baby, Listen to my heart!
Will you be my sweetheart?
Baby, Listen to my heart!
Our heartbeats shouldn't be beating apart

Heart to heart
We can build us bridges of love
Heart to heart
We can sing our songs of love
Heart to heart
We can trust in this thing called love

Each day I listen to my heart
My heart has constantly infinitely spoken
Each time it beats for you a work of art
Only you can heal parts that are broken

Baby, Listen to my heart!
Will you be my sweetheart?
Listen to its instant drumming
Glisten to its constant humming
Baby, Listen to my heart!
Our heartbeats shouldn't be beating apart
– Lovina Sylvia Chidi
Poems about babies are captivating and alluring in the way they are writing especially for the deep fascination underlining every word, line, and punctuation. These poems are exceedingly entrancing and worth sharing with friends. Thanks for reading.
Daily Time Poems.