Birthday Remembrance Poems in Loving Memory of the Dead
Birthday Remembrance Poems in Loving Memory of the Dead.
Birthday Remembrance Poems – It can be painful to celebrate the birthday of a loved one who has passed away.
You don't want anything more than to have that person here with you. During times of mourning, poetry is a great source of consolation.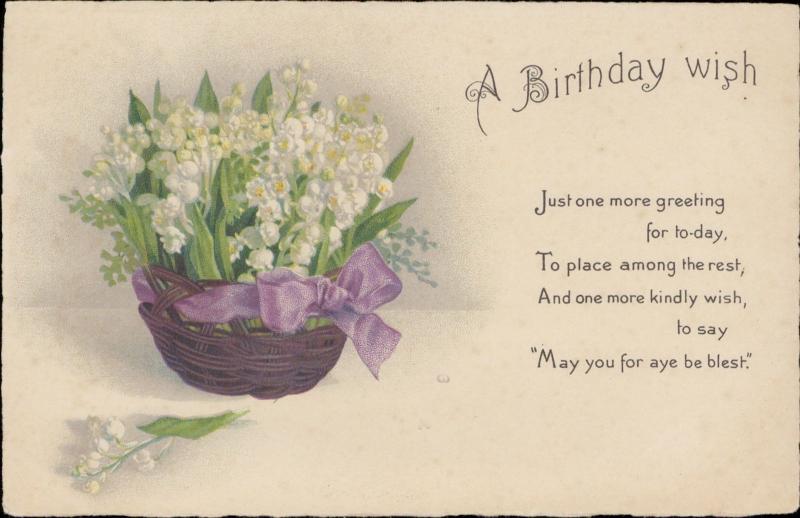 1. A Heavenly Birthday
You walk beside me every day.
You're here in all I do and say.
At night I close my eyes and pray
To someone who took you away.

My thoughts are all in disarray.
My tears are public, on display.
I wish that you were here today,
That you could take my pain away.

Why do I play this game I play?
Pretend to all that I'm okay?
This will sound selfish, some will say,
But I wish you hadn't gone away.

I don't go out, got feet of clay.
I know you're here so want to stay.
I wish I could relive that day.
I would have washed your pain away.

Memories like a DVD play,
Memories of that awful day.
So much that I wanted to say
That day someone took you away.

My thoughts don't move; they never may,
Won't even meet me half the way,
So till we meet on God's highway,
I'll sit and dream my life away.

I send my love to heaven today,
Not just because it's your birthday.
I'll send you love every day
Until my life has passed away.

by Eric R. Harvey
2. You Da Man!
Ever since my life began,
I realized that "You da man!"
I saw your wisdom, your courage too,
And I learned I could rely on you.

Your tolerant nature was really great;
Nevertheless, you'd not hesitate
To let me know when I'd been bad;
It must have been hard, but that's being a dad.

You're strong and smart and filled with love–
A gift to me from up above,
So here's a greeting from your biggest fan:
Happy Birthday, Dad, 'cause "You da man!"

By Karl Fuchs
3. Good Man
Dad,
Every year, your birthday reminds me
how grateful I am that you are my father.
With all that's going on in the world today,
I'm thankful I get to watch you,
to look up to you, being an example of a good man.
What a privilege it is to observe your strength,
your competence, and your kindness.
I am so blessed to be under your wing,
your protection, your care,
learning important life lessons from you.
If all fathers were like you,
the world would be a very different
and much better place.
Happy Birthday, Dad,
from your admiring son/daughter.

By Joanna Fuchs
4. We Celebrate Your Life
Of all the men in the whole wide world,
Whose praises are sung out loud,
There is no man whom I respect more,
Or of whom I am more proud.

Throughout the years, you've worked so hard
To provide us a happy life;
You've been there to help and give advice,
And you did it all without strife.

That is why on this day each year,
I pray all your wishes come true;
Today we celebrate your life,
So Dad, Happy Birthday to you.
5. Standout Dad
Dear Dad, it's your birthday,
And I want you to know
I appreciate you more
As the years come and go.

All your good qualities
Stand out and shine;
Fathers are priceless,
And I'm so glad you're mine!

By Joanna Fuchs
6. Real Father
Some fathers are just father figures;
A real father is still very rare;
That's why I value so highly
The father/son/daughter bond that we share.

I'm blessed to have a real father,
Who displays his love with such ease,
And that's why I say on your birthday,
I love you more than a mouse loves its cheese!

By Karl Fuchs
7. Best Dad
Happy birthday to the best dad I know,
A father I love and respect,
A dad who fulfills all his duties
To teach, to guide, to protect.

If everyone had such a father,
A really good dad like mine,
The world would be so much better,
It would look like God's own design.

By Joanna Fuchs
8. Birthday Refuge
Dear Dad, on your birthday,
I am thinking of
all the joyous family birthdays
you made possible
with your hard work.
You created a haven
of peaceful security
that allowed the rest of us
to have safe and happy lives.

Dad, the birthday gifts we give you
could never repay you
for the refuge you built
and all the happiness
you created for us.
We benefit every day
from what you accomplished,
and we are so very grateful.
Know that our love for you
Is boundless and indescribably deep.
Happy birthday, Dad.
9. Special Rapport
Dear Dad, it's your birthday,
And I want you to know,
You're with me in spirit
Wherever I go.

You're an exceptional man,
So strong and so wise;
You're the perfect role model
For a dad, in my eyes.

So Dad, happy birthday;
May there be many more,
So we can enjoy
Our very special rapport.

By Joanna Fuchs
10. To My Father, On His Birthday
Dad, I cherish your birthday,
because when you were born,
I got a role model
to show me how a man should be.
Especially on your birthday,
I compare (myself/other men) to you.
I (aspire to/look for) your strength
in making hard decisions
that can't be avoided.
I appreciate your good character,
your respect for others,
your willingness
to lend a helping hand
even if it's incovenient for you.

On your birthday,
I'm so very grateful for your love,
a fatherly love that gives me
purpose and direction
as well as peaceful inner security.
Dad, on your birthday, let me just say…
there are no words to express
how grateful I am that you were born
and that you are my dad.
Birthday Remembrance Poems – With one of these original, heartfelt poems, take this moment to celebrate your dad's special day.
There's nothing more important than just letting your father know how much you really care about him, and there's no better time than his birthday. Wish your father well and let him know how much you care about him.