60 of the Best, Steamiest Romance Novel Covers for Your Viewing and Reading Pleasure
The most gorgeous, steamiest, and fun romance novel covers out there. This list is for everyone: romance newbies and genre fans alike! To get the full gist, kindly stay on this page.
Creating a lovely book cover is a delicate art, and nowhere is this more evident than in the world of romance novel covers. From classic Regency romances to Fabio peering into heaving bosoms to the new trend of brightly illustrated covers, romance novel covers have always piqued the interest of readers.
Each one requires a great deal of thought and craftsmanship. And, just like in any other genre of fiction, many of these covers adhere to certain established trends, both to signal to readers "Hey! "I'm a romance novel, and you want to read me!"
I've divided the list into broad categories in order to cover a wide range of romance book covers, with a focus on recent steamy romance covers. Please keep in mind that this is not an exhaustive list of romance novel covers.
Covers for Classic Romance Novels
As this article points out, fiction about love, relationships, marriage, and sex has been around since, well, forever (hi, Plato's Symposium). However, many romance experts consider Kathleen E. Woodiwiss's runaway bestseller The Flame and the Flower to be the first modern romance novel as we know it today. That was released in 1972.
As the covers below demonstrate, book covers, like anything else, are subject to fashion, hair, and other trends of the time:
Venetia by Georgette Heyer, 1948. Heyer was one of the first well-known romance authors.
Her novels are set during the Regency period and are the closest thing to Jane Austen you can get. There will be no sex, but there will be plenty of witty banter and innuendo.
All of this is obvious from the cover of Venetia's first edition. Everyone in this room is more dressed than anyone else in this post!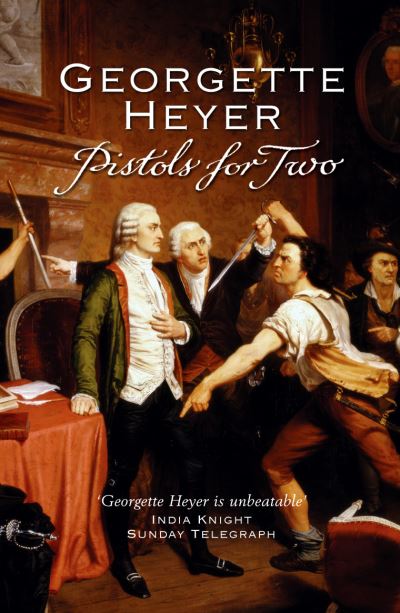 Rosemary Rogers' Dark Fires 1975. From the vibrant purple to the naked couple embracing to the background images that seem to promise riches and adventure, this cover is incredible. Not to mention that the protagonist's name is Steve.
Rogers, along with Woodiwiss, was one of the first romance novelists to write actual sex scenes, essentially establishing the genre we love today. Historical romances were hugely popular in the 1970s, and covers like these are what gave rise to the term "bodice ripper" to describe romance novels.
Marian Engel's Bear 1977 paperback edition. This woman-meets-bear love story was not classified as a romance novel, but it did win one of Canada's most prestigious literary awards.
(This is not to say that romance novels aren't literary; they just don't win mainstream literary awards.) I sneaked it in because I'm Canadian (#Cancon) and this cover clearly borrows some 1970s romance cover trends: a classic couple pose, a half-naked woman, and clothing trailing off her body.
Johanna Lindsey's Fires of Winter Robert McGinnis created the cover art in 1980. This overhead perspective isn't often seen on romance novel covers, which makes this one stand out.
Kathleen E. Woodiwiss's 1982 novel, A Rose in Winter. This cover is based on a painting from the nineteenth century.
(P.S. Check out this Jezebel piece for a fascinating look at the history of romance publisher Harlequin. If you want to see more rare and old romance, check out The Ripped Bodice's new Instagram account devoted to classic romance, @rippedbodicerare.)
Best Covers for Clinch Romance Novels
Close your eyes and imagine yourself reading a romance novel. Do you envision a shirtless man clutching a scantily clad woman? This is known as the "clinch," and it has long been a genre staple.
(A modified clinch is even used on the cover of Bear.) It works for a reason: it's sexy but not overly so, and it accentuates muscled arms and heaving bosoms.
Selena Montgomery's Hidden Sins 2006. This isn't a classic clinch, but I like how the close-up and type treatment make this cover stand out.
Stacey Abrams, the super smart and accomplished politician who recently ran for governor of Georgia and delivered the Democratic response to the State of the Union address, is better known as Selena Montgomery.
Courtney Milan's Trade Me, 2015. A contemporary clinch! This pose is popular on historical romance covers, but there's no reason why modern couples can't clinch as well. Our lovers are mostly dressed, but we can see some abs.
Tessa Dare's Do You Want to Start a Scandal, 2016. Beautiful dresses are another major historical romance cover trend. Continue reading for more examples!
Beverly Jenkins' Breathless, 2017. This is a classic clinch. Our hero is nearly shirtless, which is a common appearance for men on historical romance covers.
In a genre dominated by white couples, it's refreshing to see a black couple strike a classic romantic pose.
Lenora Bell's 2017 novel, Blame It on the Duke. This cover features a nice color scheme and a hot shirtless guy. What else do you require?
Tif Marcelo's East in Paradise, 2017. This contemporary romance novel has an adorable cover and is about a reality show "fauxmance." I believe you require it.
Tracey Livesay's Along Came Love, 2016. I couldn't find a larger version of this clinch cover, but here are what I like about it: glasses! Glasses are rarely seen on the cover of a romance novel.
There's also an interracial couple and lovely, soft lighting. While I enjoy the classic half-naked clinch pose, it's nice to see a more modern take on it.
EE Ottoman's The Doctor's Discretion, 2017. This queer historical romance set in 1830s New York features a fully clothed clinch, proving that half-naked characters aren't required to pull off this classic romance pose.
Best Romance Novel Covers Featuring Fabio
While posing for dozens of romance novel covers, Fabio Lanzoni may have perfected the shirtless-man-on-cover trend. Fabio's name was once synonymous with "romance novel."
Regrettably, Fabio's name has become synonymous with "Trump supporter." If you don't want to see him, you can skip the next three covers.
Virginia Henley's The Hawk and the Dove, 1988. There's a lot going on here, and I enjoy it all. Her outfit (those sleeves!).
The ship and castle are in the distance. Fabio appears to be on the verge of death, but love will save him, etc.
Judith French's Lovestorm, 1990. A woman betrothed to an earl is shipwrecked and rescued by a warrior in this novel. This cover accomplishes exactly that. Plus some very bronze pecs.
Rebecca Sinclair's Wild Scottish Embrace, 1991. There are hundreds of romance novels set in Scotland (my favorite setting! ).
However, the cover for this historical gets all the stereotypes right: castle, remote location on the coast, plaid everything, and title implying Scotland is a land full of wild, untamed men. Plus, everyone's hair is so lush and lovely.
Best Romance Novel Covers Dresses
You've probably noticed that beautiful, elaborate clothing is a common feature of romance novel covers by now. The following covers rev up the volume even more:
Lisa Kleypas' Cold-Hearted Rake, 2015. This is possibly my favorite romance cover gown of all time. It's incredibly romantic, especially with the roses and the manor in the background.
Dare to Fall in Love with a Duke, 2018, by Eva Leigh This blue gown is stunning. Particularly with the diamonds (or whatever jewels) sewn in.
Julia Quinn's The Other Miss Bridgerton, was published in 2018. This appears to be a little fancy for strolling around the cliffs and gazing out to sea, but I like it.
When a Duke Has a Girlfriend by Lorraine Heath (2018). We've got a bejeweled bodice and a massive purple skirt. That seems about right!
Willa Ramsey's Everything But the Earl, 2018. I adore the florals, the sleeves, and the massive skirt of this dress, as well as how it complements the background elements.
A Duke by Default, by Alyssa Cole, was published in 2018. This color scheme is the *chef's kiss*.
The colorful, eye-catching gown really stands out against the dark blue of the castle? church? fancy structure? What Scottish landmark? where they're about to kiss.
Katrina Jackson's From Scratch, 2017. This isn't a fancy, poofy nineteenth-century gown, but how lovely does this heroine look in it? Plus-size women on romance covers aren't as common as they should be.
Best Romance Novel Cover Kisses
And now we're getting into the steamy covers we're all familiar with. Kisses on romance covers are less common than you might think.
Cover artists and designers frequently use the "we're about to kiss and the tension is unbearable and hot" pose, so I've included a few examples of that below as well.
Julie Garwood's Gentle Warrior was published in 1985. (more recent cover shown here). The "we're about to seriously make out" vibes are strong even though this kiss is almost off the cover.
Beverly Jenkins's Jewel, 2008. Jenkins's books always have lovely, classic romance covers, but I particularly like the simplicity and softness of this one.
Vanessa Riley's The Bittersweet Bride, 2017. This is a lovely cover, like the kiss at the end of a Jane Austen adaptation. Plus, a lovely gown.
Emily Foster's How Not to Fall, 2016. What could be more romantic than a rainy-day kiss?
Patricia Oliveras's Their Perfect Melody, 2018. A simple and sweet kiss cover.
Eden Finley's Unwritten Law, published in 2018. Another example of how "we're about to kiss" can be more enticing than a cover kiss!
H.L. Logan's Second Chance, 2018. The lighting on this cover is soft and realistic, adding to its allure.
Covers of the Marvelous Romance Novels
Here we go…for your viewing pleasure, the steamiest, sexiest romance covers! No further explanation is required:
By Love Undone by Suzanne Enoch, 1998
Branded by Fire by Nalini Singh, 2009
Hot Head by Damon Suede, 2011
The Angel by Tiffany Reisz, 2012
Wallbanger by Alice Clayton, 2014
Hate to Want You by Alisha Rai, 2017
Take the Lead by Alexis Daria, 2017
Unmasked by the Marquess by Cat Sebastian, 2018
Strategic Seduction by Cheris Hodges, 2018
His at Night by Sherry Thomas, 2010
Haven by Rebekah Weatherspoon 2017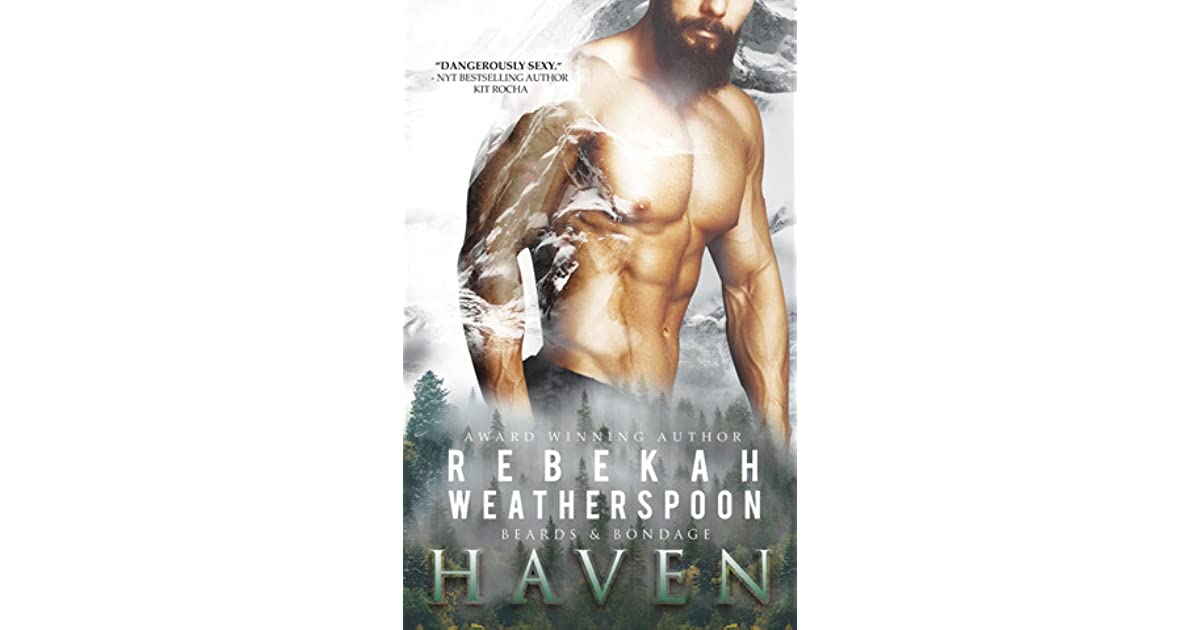 Covers of the Best Illustrated Romance Novels
Bright and colorful illustrated covers are the newest trend in romance publishing. I believe publishers are embracing this trend because it makes it easier for a romance novel to reach a mainstream audience.
These books appear to be more like popular commercial women's fiction (e.g., the Shopaholic series) than your mother's bodice rippers due to the cover style.
While I don't think there's anything wrong with the traditional sexy romance cover look, I do like these illustrated covers. Some are simply adorable! Isn't it true that not every romance novel requires abs on the cover?
(Note: Because this is a new trend, many of these books have not yet been published.)
Sally Thorne's The Hating Game, 2016. With its vibrant color palette, this cover is a visual treat. I'm also a sucker for a yellow dress.
Carla de Guzman's If the Dress Fits, 2017. The color palette on this cover is simple and sweet, giving it a fresh feel.
Jasmine Guillory's 2018 novel The Wedding Date. This, I believe, was the one that sparked the trend. And the cover is stunning, a stunning bright red with silhouette illustrations reminiscent of Regency portraiture.
Alexa Martin's Intercepted, 2018. The close-up perspective, the placement of the type over Marlee's sunglasses, and the small detail of her football necklace are all fantastic.
The Kiss Quotient by Helen Hoang, 2018. This book's main character enjoys math. I like how the cover design emphasizes this!
Samantha Young's Fight or Flight, 2018. They've made the cover look like a plane with just a few details! That's adorable.
Sonya Lalli's The Matchmaker's List, 2019. A lovely cover that also shows how illustrated covers can work well.
Many traditional romance novel covers feature stock photography or posing models. It's even more difficult to find appropriate stock images for a book about diverse characters.
The use of illustrations aids in accurately representing the book.
Casey McQuiston's Red, White, and Royal Blue, May 2019. This book is the literal embodiment (embookiment?) of the heart-eyes emoji, as it tells the story of the First Son falls in love with a prince of England. And so, too, is this cover!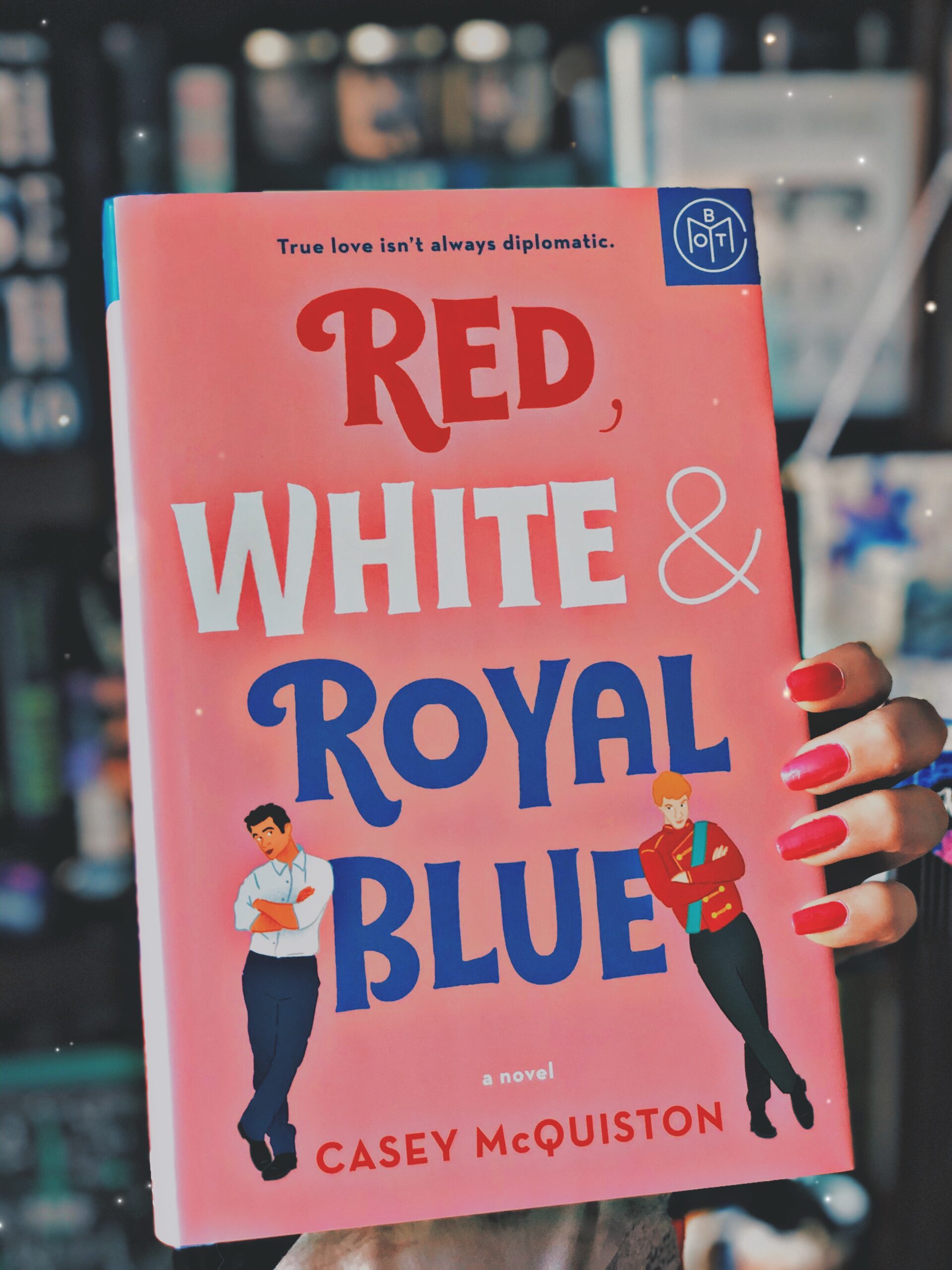 Evelyn Lozada and Holly Lorincz's The Perfect Date, June 2019. Fireworks illustrations! We're holding hands! It's adorable.
The Right Swipe by Alisha Rai, July 2019. This cover is freakin' adorable.
Most Interesting Romance Novel Covers
We've finally arrived at the final category. Are you still with me? These covers are just plain entertaining:
Sarah MacLean's Never Judge a Lady by Her Cover, 2014. It's unusual to see a woman in pants on the cover of a historical romance, and the title plays along.
Penny Reid's Beard Science, 2016. All of Penny Reid's Winston Brothers books have cross-stitched covers, so they could all have made this list. Beard Science is my personal favorite in the series. I adore the tiny stitched science apparatus!
K.M. Jackson's Insert Groom Here, 2016. This is fantastic. Her expression says, "Yup, this will work out somehow!"
Eloisa James's Wilde in Love, 2017. This cover was reportedly inspired by Colin Firth's iconic pond dive in the BBC adaptation of Pride and Prejudice. There are no complaints here.
Mary Jo Putney's Once a Rebel, 2017. What could be more entertaining than a lady who knows how to use a firearm? And in a stunning gown, no less.
KJ Charles's The Henchmen of Zenda, 2018. I adore the originality of this cover. This is a strange retelling of the 1894 classic adventure novel The Prisoner of Zenda, and even if you don't know the background, the pulpy, swashbuckling feel comes through.
Christina Lauren's My Favorite Half-Night Stand, 2018. This cover was clearly inspired by texting, but it is subtle enough to be fashionable.
Alyssa Cole's Once Ghosted, Twice Shy, 2019. Why is this cover so entertaining, you ask? BECAUSE THE MODELS ARE IN REAL-LIFE DATING. You see, romance brings people together.
Nora Roberts' Temptation, 1988. Hear me out: I wanted to include a book by Nora Roberts in this list because she's a romance icon, but many of her covers are a little boring.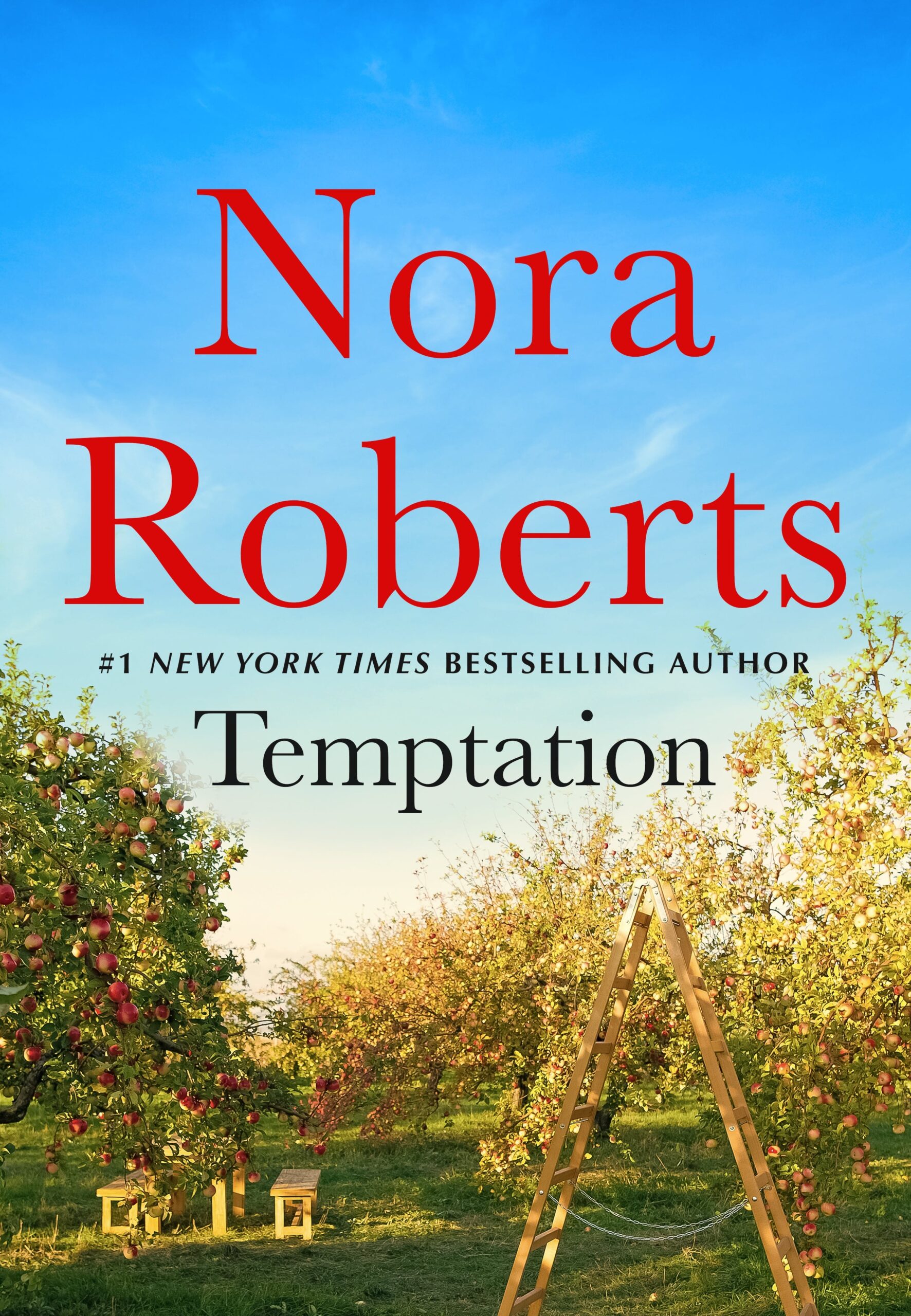 So this one made me laugh, with its heart-shaped apple to match its title, Temptation. Is this a witty reference to the Bible or just a cute apple?
Do you have a favorite cover for a romance novel? Tell me in the comments!