Graduation Day Poems that will Make that Person Feel Special
Graduation Day Poems that will Make that Person Feel Special.
Graduation Day Poems – Graduation day is a day of tremendous achievement. Because you would not have made it to this day without a lot of hard work.
There may have been days when you felt that you should give up, but you didn't. The moment when you are called up to the stage to receive your diploma, resplendent in your cap and gown, is a moment to savor.
You can not lose what has now been given to you. Whether it is a high school, college, graduate, or doctoral diploma, that achievement will be yours forever. Now go on and take on the world!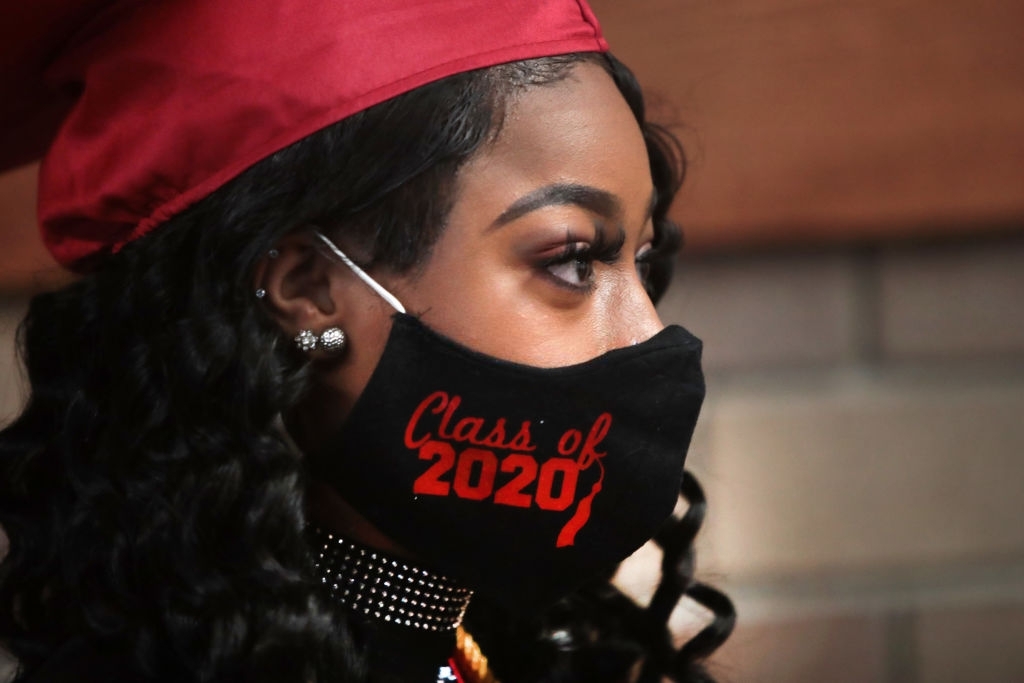 1. True Greatness
The cap, the gown, the robe, the crown,
The titles of today –
Like mist before the morning sun,
Will surely pass away.

Conceal your learning while you may,
Nor list to emulation;
Let others seek the road to fame,
Strive not for reputation.

The hill is long and hard to climb
That leads you to success;
True greatness, after all, is just
A test of usefulness.
– Poem by A. C. Shaw
2. Graduation Day
Graduation day is finally here, your dreams you did pursue.
All your hard work has paid off, we are so very proud of you.
The nights of study, the projects due
You did them all and more too.

It has all paid off, your studying is done
We hope you make time to enjoy some fun.
Always remember life is learning journey
Keep filling your mind with all that is worthy.

May the happiness you feel today
Be a feeling you keep as you go on your way.
May life be happy and good to you,
And may you find success in all you do.
– Poem by Catherine Pulsifer
3. Succeed
Congrats, bravo, you did it!
Now on to the next chapter of your life.
It won't be all cherries and roses,
But keep thinking positive and work through that strife.

Each time we move on to something different,
We sometimes hold our expectations high,
Try not to be disappointed but see all the good,
So you will be strong and we can watch you fly.

Graduation is an amazing thing.
You stuck with it and showed you can.
Many people are excited and impressed,
Can't forget how you made me a fan!

I wish you all the best in your future,
May it be everything you want and need.
I see great things to come your way,
You have what it takes to succeed!
– Poem by Julie Hebert
4. Don't Drift
Live for something, have a purpose,
And that purpose keep in view;
Drifting like a helmless vessel,
Thou canst ne'er to life be true.

Half the wrecks that strew life's ocean,
If some star had been their guide,
Might have now been riding safely,
But they drifted with the tide.
– Poem by Robert Whitaker
5. Always Be A Student
Keep on learning, (graduate's name),
Though your graduation's done;
Your whole life's an education
That has only just begun.

Your diploma is the first big step,
For knowledge is the special key
To winning what you want in life
And being who you want to be.

If you'll always be a student,
You'll find the secrets to success
And travel on the golden road
To peace and happiness.
– Poem by Joanna Fuchs
6. Beyond the Years
I

Beyond the years the answer lies,
Beyond where brood the grieving skies
And Night drops tears.
Where Faith rod-chastened smiles to rise
And doff its fears,
And carping Sorrow pines and dies—
Beyond the years.

II

Beyond the years the prayer for rest
Shall beat no more within the breast;
The darkness clears,
And Morn perched on the mountain's crest
Her form uprears—
The day that is to come is best,
Beyond the years.

III

Beyond the years the soul shall find
That endless peace for which it pined,
For light appears,
And to the eyes that still were blind
With blood and tears,
Their sight shall come all unconfined
Beyond the years.
– Poem by Paul Laurence Dunbar
7. The Graduate Leaving College
What summons do I hear?
The morning peal, departure's knell;
My eyes let fall a friendly tear,
And bid this place farewell.

Attending servants come,
The carriage wheels like thunders roar,
To bear the pensive seniors home,
Here to be seen no more.

Pass one more transient night,
The morning sweeps the college clean;
The graduate takes his last long flight,
No more in college seen.

The bee, which courts the flower,
Must with some pain itself employ,
And then fly, at the day's last hour,
Home to its hive with joy.
– Poem by George Moses Horton
8. See It Through
When you're up against a trouble,
Meet it squarely, face to face;
Lift your chin and set your shoulders,
Plant your feet and take a brace.
When it's vain to try to dodge it,
Do the best that you can do;
You may fail, but you may conquer,
See it through!

Black may be the clouds about you
And your future may seem grim,
But don't let your nerve desert you;
Keep yourself in fighting trim.
If the worst is bound to happen,
Spite of all that you can do,
Running from it will not save you,
See it through!

Even hope may seem but futile,
When with troubles you're beset,
But remember you are facing
Just what other men have met.
You may fail, but fall still fighting;
Don't give up, whate'er you do;
Eyes front, head high to the finish.
See it through!
– Poem by Edgar Guest
9. A Graduation Day Message
May Graduation Day fill your heart
With feelings of accomplishments this day,
To bring you peace of mind and happiness
In every special way.

May the fond memories of school days
Glow warmly in your beloved heart
Where the cherished classmates
Will forever play a vital part.

May Graduation Day be extra special
With elaborate pomp and show,
May the procession of elated graduates
Create glee and parent faces to glow.

May the ceremony for conferring diplomas,
The cards and acknowledgements and flowers
Fill the day with pride and immense joy
And delightful and meaningful hours.

May those you love and respect surround you
To share your moments of glory this day,
May the accolades of Graduation Day
Come into your life to forever stay.
– Poem by Joseph T. Renaldi
10. Graduation Day
Graduation day
Is a long awaited day
For both parents and the graduate

Graduation day
Is a day of dream come true
The dream of parents since the child has born.

The joy and the pride
The parents feelings would be wordless.
All their effort to provide their children
With the best has been successfully
Fulfilled and paid off.

It is a climax day of a graduate
All the faces will be bright with smiles
Hands will be holding tissues
To wipe away
Tears of joy will be flowing

The graduate will be showered
With bouquets of flowers
Well wishes and best wishes
A day to be remembered now and then.
– Poem by Yuvarani Sami
11. The Road Not Taken
Two roads diverged in a yellow wood,
And sorry I could not travel both
And be one traveler, long I stood
And looked down one as far as I could
To where it bent in the undergrowth;

Then took the other, as just as fair,
And having perhaps the better claim
Because it was grassy and wanted wear,
Though as for that the passing there
Had worn them really about the same,

And both that morning equally lay
In leaves no step had trodden black.
Oh, I kept the first for another day!
Yet knowing how way leads on to way
I doubted if I should ever come back.

I shall be telling this with a sigh
Somewhere ages and ages hence:
Two roads diverged in a wood, and I,
I took the one less traveled by,
And that has made all the difference
– Poem By Robert Frost
Graduation is a very big achievement in the life of any person, going through school or any training exercise, sacrificing time, money, and giving it your all through hard work without giving up is definitely something to be excited about.
These poems are about the excitement of graduation. We hope you had a good read.
Daily Time Poems.