16 Poems That Best Suits Father's Day Anniversary
16 Poems That Best Suits Father's Day Anniversary.
Father's day poems: A father is one of the most male figures in anyone's life. During our formative years, we mostly looked up to our fathers for moral, emotional, and ethical guidance. Your father is worth celebrating and the father's day anniversary is a great opportunity to celebrate him.
Father's day poems are unique in that they are specially crafted to appreciate and honor fathers for their influence and tireless support to our wellbeing. These father's day poems have the potential of improving father to child relationship.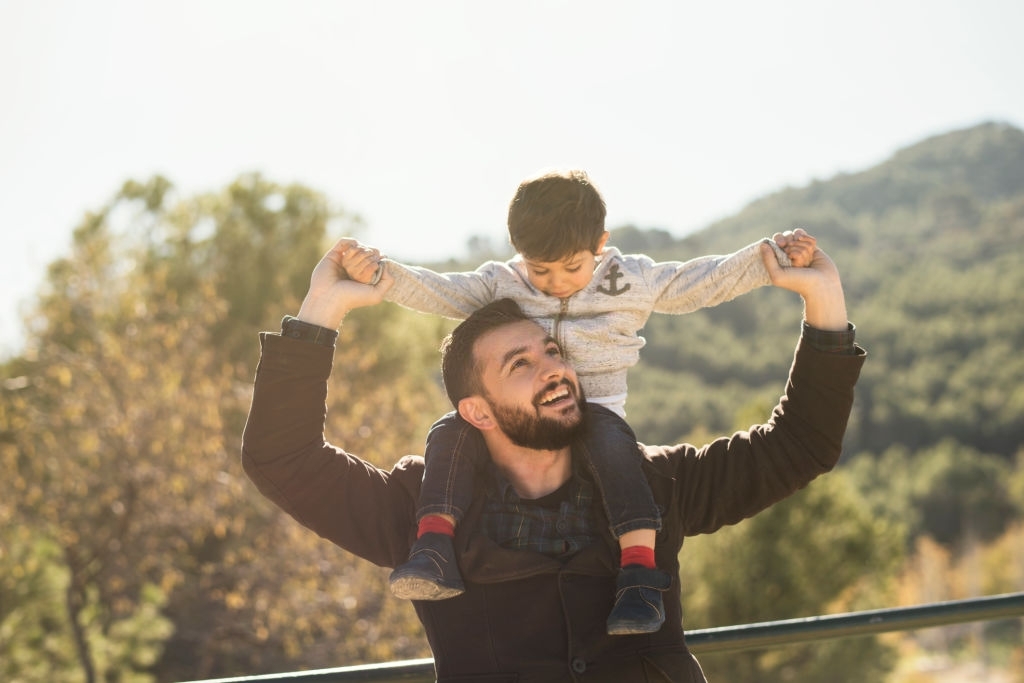 1. "If—"
If you can talk with crowds and keep your virtue,
Or walk with Kings—nor lose the common touch,
If neither foes nor loving friends can hurt you,
If all men count with you, but none too much;
If you can fill the unforgiving minute
With sixty seconds' worth of distance run,
Yours is the Earth and everything that's in it,
And—which is more—you'll be a Man, my son!
– Rudyard Kipling
2. Through His Eyes
As I peered into the eyes of the man I knew to be my dad,
I saw nothing.
No honor, no strength,
No humanity, no compassion.
Nothing but a black hole,
created by lies,
broken promises,
and everlasting deception.
But as I took one last look…I realized,
that just because a man is given the title of a dad doesn't make him one.
– Morgan Piper
3. Father
He never made a fortune, or a noise
In the world where men are seeking after fame;
But he had a healthy brood of girls and boys
Who loved the very ground on which he trod.
They thought him just little short of God;
Oh you should have heard the way they said his name –'Father.'
– Ella Wheeler Wilcox
4. As…
As now can't reveal the mystery of tomorrow
But in passing will grow older every day
Just as all is born is new
Do know what I say is true
That I'll be loving you always
Until the rainbow burns the stars out in the sky (always)
Until the ocean covers every mountain high (always)
Until the dolphin flies and parrots live at sea (always)
Until we dream of life and life becomes a dream
– Stevie Wonder
5. On the Beach at Night
Weep not, child, Weep not, my darling,
With these kisses let me remove your tears,
The ravening clouds shall not long be victorious,
They shall not long possess the sky,
they devour the stars only in apparition,
Jupiter shall emerge, be patient,
watch again another night, the Pleiades shall emerge,
– Walt Whitman
6. Father's Day In Heaven
I love you and I miss you, Dad,
and though you've passed away,
you'll never be forgotten,
for I think of you each day.
If heaven celebrates this day
how special it will be.
A gathering of the many dads
upon our family tree.
Your father and grandfather
and great grandfather too.
How wonderful it is, if they
can spend this day with you.
By Ron Tranmer May you know how much I love you
though I'm here and you are there.
Happy Father's Day in heaven
to the best dad anywhere!
– Ron Tranmer
7. Children Need A Daddy
Children need a Daddy
For many, many things:
Like holding them high off the ground
Where the sunlight sings!

Like being the deep music
That tells them all is right
When they awaken frantic with
The terrors of the night.

Like being the great mountain
That rises in their hearts
And shows them how they might get home
When all else falls apart.

Like giving them the love
That is their sea and air,
So diving deep or soaring high
They'll always find him there.
– by Nicholas Gordon
8. Labor Of Love
A ready made family was by chance
Inevitable
By our labor of love romance
A husband, a father, a friend
In this great life that has no end
'Tis but a journey; this circle of life
The joys of children and of wife
With stories told, you watched them play
From winters snow to summers day
With their coats and trousers hung on a hook
Their pockets bulging out fat at the seem
A marble, a comb, a map, a pocketbook
Shared treasures of a little boys dream
The shoes of a Father you do fill
Not for fame or fortune; Only your goodwill
With guidance and love they see all you do
The little child in themselves is in you too
As the hours, days, years go by
On your loving ways we do rely
In this great circle of life
A husband, a Father ,A friend
Our love for you knows no end.
– Julie Atwood
9. Play With Me
There's a magic moment sent down from the sky.
Descending so stealthily, it almost passes me by.
It may be in the morning or the late afternoon,
Or sometime after midnight, when the cow jumps over the moon.

Come, play with me.
Your presence is requested at a banquet for a bear.
The giraffe and the tiger insist you be there.
Please, hurry daddy, the tea is getting cold.
And you are getting old.
Come stay with me, play with me, daddy, please. . .

She brightens me with sunshine twinkling from her eyes.
She captures me with silence and playful long good-byes.
Its see you later alligator, after while crocodile.
Watch my special cartwheel, lets be buddies for a while.

And come, play with me.
Your presence is requested at a banquet for a bear.
The giraffe and the tiger insist you be there.
Please, hurry daddy, the tea is getting cold.
And you are getting old.
Come stay with me, play with me, daddy, please. . .
– Warren Throckmorton
10. Silent, Strong Dad
He never looks for praises.
He's never one to boast.
He just goes on quietly working
For those he loves the most.
His dreams are seldom spoken.
His wants are very few,
And most of the time his worries
Will go unspoken, too.
He's there…a firm foundation
Through all our storms of life,
A sturdy hand to hold onto
In times of stress and strife.
A true friend we can turn to
When times are good or bad.
One of our greatest blessings,
The man that we call Dad.
– Karen K. Boyer
11. My Daddy
I sit and look back to how far I can remember,
And you are always there next to me.
Each and every day you were helping me grow up,
And making me be the best that I can be.

Your love was forever strong,
Your cuddles forever tight.
Every day since I was born,
Your love was always in sight.

I will always be your Baby Girl,
And you will always be my Dad.
I know I will always be the luckiest
To have the best Dad any girl could have had.

My Daddy, I love you with all my heart,
Much more than I ever say.
You are my world, my everything,
Each and every day.
– Ranja Kujala
12. My Dad
He wasn't faster than a speeding bullet,
but he was quick to come to my defense.
Unable to leap tall buildings,
but could lift my spirits when life didn't make sense.

He did not have the strength of a locomotive,
but the size of his heart could crush any man.
He faced all that the world could throw at him
and always told us it was God's glorious plan.

He didn't wear a cape, a mask,
or have any super powers,
But ask any of his friends,
he was there in their darkest hour.

So now he has gone to heaven,
and in God's arms he will be.
But this loving father of eight
was a superman to me.
– Michael Macdonald
13. Though I'm Gone I Feel Your Love
To my dear family,
I'm sending this from above,
That even though I'm gone from earth,
I can still feel your love,
And all the times we spent together,
Growing a love that would last forever,
Are times that will never leave,
Because you remember me.
I'm sorry about the timing,
For I didn't want to leave,
But God called me home,
So I fell into eternal sleep.
There was so much left to do here,
Cause God took me quite young,
I had a loving family,
And so much to teach my son.
I'm sure you all can make it,
You have God by your side,
And just to let you know,
I'm enjoying this long heavenly harley ride.
If any of you ever need me,
Just close your eyes and I'll be there,
I'll help you through your life,
If you remember how much I cared.
I want you all to know today,
That I love you very much,
And even though I'm gone from earth,
I can still feel your love.
– Steven M. Hollifield
14. My Dad
As a kid when I watched you walk,
Leaving behind your foot mark,
I leaped and jumped to match that stride,
Never succeeded however hard I tried.

Now no more a kid and grown up in all ways,
I still struggle every moment every single day
To stick to your path, no matter come what may,
Where unbounded faith and principles lead the way.

After every fall of mine you made me stand up right,
Wiping away my tears and making me smile bright,
Inspiring me not to lose my heart in the moments of fright,
Telling me the real meaning of life is to fight.

Opening the doors, some old and some new,
To show me the world and its view,
Telling me moments of sorrow are few
And each of them teaches us a chapter that is new.

Like the fresh air that I breathe in,
Like flesh and blood protected by skin,
And the heart that beats deep within,
You are by my side through my problems, thick and thin.

To the Almighty today I place a request on the altar
If I am bound to another life later,
Again and again I want only you as my father,
As you have been my only strength to not falter.
– Antara D O
15. Special Hero
When I was a baby,
you would hold me in your arms.
I felt the love and tenderness,
keeping me safe from harm.
I would look up into your eyes,
and all the love I would see.
How did I get so lucky?
You were the dad chosen for me.
There is something special
about a father's love.
Seems it was sent to me
from someplace up above.
Our love is everlasting.
I just wanted you to know
that you're my special hero,
and I wanted to tell you so
– Christina M. Kerschen
16. Friendship With Dad
Not many people can say
they have a true friend
Someone that stands by your side
and shows devotion with no end
The person that encourages you
to reach for your dreams and goals
The one that understands the hardships
hidden deep within your soul
That person that stays up at night
When you need a listening ear
The only person in the world
that knows your deepest fear
That shoulder that you cry on
When life doesn't go according to plan
They help you dust yourself off
and muscle the strength to stand
That person you can count on
When times are good and bad
Someone you're blessed with…
I call mine Dad!
– Tukesha Ware
As you read through these father's day poems, it is almost sure that you will be drawn to a few that significantly represent your relationship with your father and proves potent for this year's celebration of father's Day.
It is important that you make it a point of duty to use poetry in celebrating your Dad beyond Father's day and his birthday. Always be proud of your father and read him father's day poems. Have Fun!
Daily Time Poems.