50 Must-read Books With Unreliable Narrators
Are you intrigued to read books with unreliable narrators? Although it is important to read factual books, it can be unsettling to do so when the narrator seems doubtful.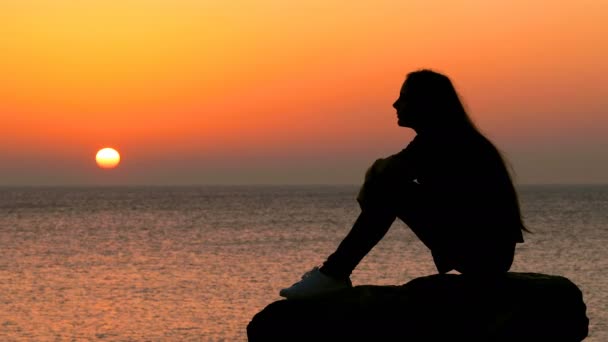 As the one telling you the story, a narrator is required to provide you an accurate and trustworthy account of what actually happens.
However, if they employ an unreliable narrator, they run the risk of easily twisting the truth or purposefully deceiving the reader.
The narrator could deceive on deliberately or unintentionally.
Every excellent thriller has a few unexpected wild turns and twists. However, an unreliable narrator has the ability to take a story to a whole different level.
Since we know the narrator isn't giving us everything, there are several possibilities, including mental illness or the necessity for self-defense.
Continue reading this article to discover 50 most intriguing fictional books with shaky narrators.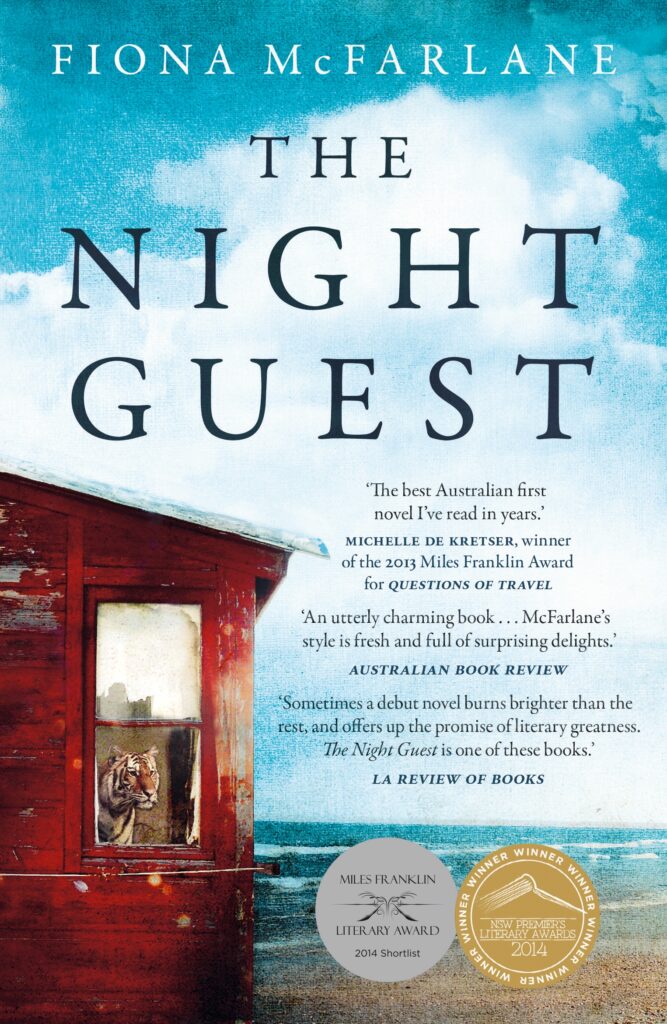 The Night Guest is a spellbinding story about trust, love, reliance, and the dread that the things you believe you know can end up being the things you're least confident about.
It is the debut work of a prominent Australian author. Ruth, a widow with adult boys, resides in a remote beach cottage outside of town.
Ruth wakes up one morning believing a tiger had been in her coastal home.
Later on that day, a powerful woman by the name of Frida shows in, appearing to have just come from the sea.
The Night Guest is such a polished and impressive debut. The prose is delicate and poignant with nearly intolerable suspense.
E. Lockhart, a New York Times bestselling novelist, National Book Award nominee, and Printz Award winner, wrote a contemporary, smart suspense book titled We Were Liars.
You should be aware that everything about this is just a lie.
A beautiful and distinguished family.
A private island.
A brilliant, damaged girl; a passionate, political boy.
A group of four friends—the Liars—whose friendship turns destructive.
A revolution. An accident. A secret.
Lies upon lies.
True love.
The truth.
Twenty-six-year-old Wall Street employee Patrick Bateman who is classic, chic, endearing, and sharp in appearance.
In addition, he is a psychopath. Our greatest dream and our darkest horror will collide head-on.
A dark, bitter comedy about a society we all understand but don't want to face, American Psycho is depressing and grim.
The fantasy adventure book Life of Pi, written by Yann Martel, was published in 2001.
The primary character, Piscine Molitor "Pi" Patel, a Tamil kid from Pondicherry, starts looking at moral and practical issues at an early age.
He survives a shipwreck in the Pacific Ocean for 227 days while stranded on a boat with a Bengal tiger named Richard Parker.
With its examination of a marriage gone disastrously wrong, Gone Girl swept the literary world by storm.
Amy Dunne inexplicably vanishes on the fifth anniversary of her wedding. Nick, her seemingly ideal spouse, is the main suspect.
There are several surprises in this popular thriller since the husband and wife aren't who they seem to be.
Even if you don't wind up being a fan of the plot or the characters, I guarantee that you'll find them memorable enough to place the book among the finest thrillers ever written.
Before I Go to Sleep by S.J. Watson
Watson wrote a fantastic debut novel with this one.
The author spins a tale that holds you to the very end and makes you experience the character's severe stress and terrible frights through an intensive narrative and a gripping plot.
The unreliable narrator of the narrative wakes up every morning with no memory of who she is, who is next to her, or where she is in the home.
The book goes deeply into the psychology of an amnesiac while following her crises.
House of Leaves by Mark Z. Danielewski
The first book written by American novelist Mark Z. Danielewski, entitled "House of Leaves," was released by Pantheon Books in March 2000.
When House of Leaves was originally circulated, it was little more than a haphazardly packaged.
Nobody could have foreseen the little but dedicated audience that this horrific tale would eventually amass.
Begin with a peculiar mash-up of underprivileged youngsters, musicians, tattoo artists, programmers, strippers, environmentalists, and adrenaline junkies.
Older generations ultimately got their hands on the book, and they not only found themselves in those oddly organized pages, but they also found a path back into the life of their estranged offspring.
The White Tiger of Aravind Adiga
Balram Halwai is a difficult individual. server, philosopher, businessperson, and assassin.
Balram recounts us over the course of seven nights, under the shattered light of a ridiculous chandelier, the horrifying and wonderful tale of how he achieved success in life with just his own creativity.
Balram picks up skills like stealing gasoline, negotiating with dishonest technicians, and refilling and reselling Johnnie Walker Black Label bottles (all but one).
He also discovers a path out of the nest that no one else can see.
The People in the Trees by Hanya Yanagihara
An anthropologist named Paul Tallent and a young doctor named Norton Perina go on an expedition to the isolated Micronesian island of Ivu'ivu in 1950 in pursuit of a supposed vanished tribe.
They are successful in locating both that tribe and a group of woodland dwellers they refer to as "The Dreamers," who prove to be incredibly long-lived but are becoming more senile.
Perina believes that a difficult-to-find turtle is the cause of their longevity; unable to resist the prospect of endless life, he kills one and smuggles its meat back to the United States.
He gains international recognition and the Nobel Prize for scientifically proving his theory, but he quickly learns that it has a horrible cost in exchange for its remarkable feature.
Allegedly by Tiffany D. Jackson
In order to overcome her past, Mary must discover her power.
And the person she distrusts the most, her mother is the one who will decide her fate. The exact Momma is unknown.
Mary B. Addison killed a baby, according to the narrative.
She didn't speak much during that initial interrogation with the investigators, but the only important holes were filled up by the media.
A black mother who attended church had lost a white infant while in the care of her nine-year-old daughter.
Mary was declared guilty by the jury and the people. But did she really do it? She stayed quiet.
Ashecliffe Hospital for the Criminally Insane is located on Shutter Island, where U.S. Marshal Teddy Daniels and his new sidekick, Chuck Aule, have arrived to look into the disappearance of a prisoner.
Numerous murderers Even though she was confined in a locked cage and was always being watched, Rachel Solando is somewhere on this desolate island.
As a deadly hurricane bears down on them mercilessly, a bizarre case assumes increasingly darker, more sinister hues, with signs of radical experimentation, terrifying operations, and violent counterattacks carried out in the interest of a clandestine shadow war.
Ashecliffe Hospital is a place where nothing is as it appears, thus nobody will be able to leave Shutter Island undamaged.
Hailsham feels like a lovely English boarding school.
Its kids receive excellent care and support, training in literature and art, and they grow into exactly the kind of people the world wants them to be.
Curiosity aside, kids are oddly not educated about or given much exposure to the outside world.
Kathy develops from a little girl to a lady while living on the grounds of Hailsham.
Perhaps, not until she and her companions Ruth and Tommy venture outside the security of the school that they fully understand the true nature of the boarding school.
Accusations of extortion, murdering her first husband, and having an illicit connection with wealthy Roger Ackroyd follow the sad demise of a widow in the town of King's Abbot.
The next evening, Ackroyd is murdered in his private study, but not before he is informed in a letter who the blackmailer of the widow is.
Many people are being investigated at King's Abbot, including a nervous butler, Ackroyd's misbehaving stepson, and Mrs. Cecil Ackroyd, his sister-in-law who has moved in with the victim.
Hercule Poirot, a renowned detective who retired to King's Abbot to garden, is now in charge of solving the question of who killed Roger Ackroyd.
James Sheppard, the local doctor who serves as the narrator, and Sheppard's perceptive sister.
Aging grandma Maud is gradually losing her memory and her ability to function in daily life.
But she won't stop thinking about her best friend Elizabeth, who she believes is missing and in grave danger.
But no one, not her irate daughter Helen, nor her caregivers, not the police, and particularly not Elizabeth's erratic son Peter, will pay attention to Maud.
Maud decides to find the truth and save her dear friend, armed with the handwritten notes she leaves for herself and a strong sense that Elizabeth needs her assistance.
Maud's quickly vanishing reality is built around this one-of-a-kind passion.
But it appears that the information she gathers will only push her farther back in time and toward her sister Sukey's mysterious disappearance, which occurred just after World War II.
In her quest to find her companion, Maud gains fresh energy as vivid recollections of a tragedy that took place more than fifty years ago flood back in.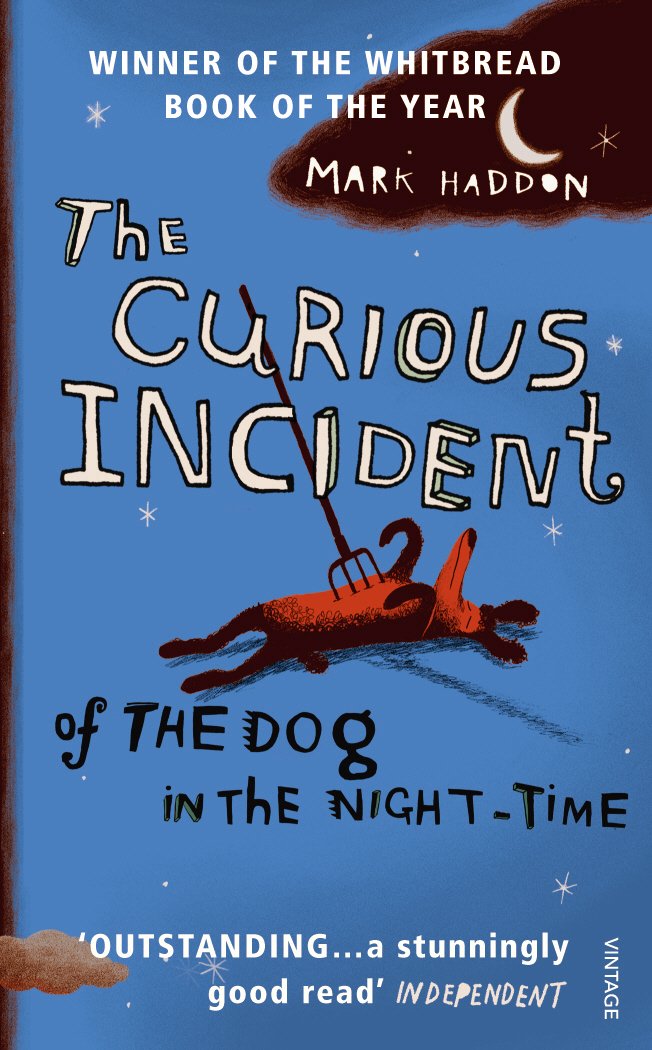 Christopher John Francis Boone who happens connects well with animals but is unable to comprehend human emotions.
He cannot tolerate being touched. He also despises the color yellow.
Christopher, a fifteen-year-old boy, is endowed with an incredibly logical mind, yet his daily interactions and corrections have no value to him.
He survives off of routines, laws, and a schematic he keeps in his pocket.
Then, one day, Wellington, a neighbor's dog, is murdered, endangering his well ordered environment.
As his favorite (logical) investigator, Sherlock Holmes, would do, Christopher sets out to solve the crime.
Hysteria by Megan Miranda
After murdering her lover with a knife, 16-year-old Mallory is sent to a boarding school to escape the accusations and dangers, but she is being hunted by someone or something.
Mallory has no memory of the occurrence and no understanding why she committed the act.
Room by Emma Donoghue
Room is the world to five-year-old Jack. In case Old Nick turns around, Jack makes a snake out of eggshells out from under the bed.
Ma tucks Jack in soundly at night in the closet behind her clothes. Jack's imagination may run wild thanks to a myriad other delights.
In search of his wife's missing cat and subsequently for himself, a young man by the name of Toru Okada in a Tokyo suburb discovers a netherworld beneath the placid surface of the city.
When their hunts overlap, he encounters an odd array of allies and adversaries.
This outstanding creative detective story is compelling, prescient, loaded with comedy and terror, and it also chronicles the tale of a failing marriage and unearths long-buried secrets about Japan's World Conflict II war in Manchuria.
My Sunshine Away explores how our childhoods affect us and what happens once those childhoods end while also being a captivating coming-of-age narrative and a suspenseful mystery.
This amazing first novel about the significance of family, the strength of memory, and our capacity for forgiveness is profoundly intelligent and page-turning.
Lindy Simpson, a fifteen-year-old free spirit, track star, and belle of the block, is attacked late one evening near her home in the summer of 1989.
There are a lot of suspects in this small-town crime, and the mysteries that lie behind every locked door start to come to light.
Even our narrator, the young adolescent lad across the street, is suspected.
We begin to piece together the night of Lindy's attack and its tragic cascading effects on the formerly beautiful village.
Before he met Verity Metcalf, Mike Hayes battled his way out of a violent upbringing and into a peaceful but lonely life.
Mike has devoted his life to making V happy as a thank you for teaching him about love.
He's got the right house and career, and he's transformed himself into the physique V has always desired.
They will enjoy a lovely union, he is certain. It doesn't matter if she hasn't answered his calls or emails lately.
It doesn't matter that she claims to be engaged to Angus. It's all a part of the old game they used to play in secret. V will show the indications if Mike pays close attention.
We Have Always Lived in the Castle, by Shirley Jackson, may be the pinnacle of her outstanding career.
It is a delightfully frightening tale of a strange, reclusive, and potentially homicidal family, and the dramatic conflict that develops when an unexpected guest disrupts their peculiar way of life.
For lovers of Gone Girl and Fight Club, award-winning novelist Mindy McGinnis, of The Female of the Species and A Madness So Discreet, has written a new dark and twisted psychological thriller.
Sasha Stone is at the top of her class, playing first chair clarinet, and standing by her boyfriend who is wearing an Oxford.
Her life's effort has been spent perfecting the road that would lead her to Oberlin Conservatory as a famous musician.
But Isaac Harver, a fork in the path, appears out of nowhere. When he passes, her body moves in his direction, and even though she has never felt his touch, her skin shifts toward him.
Sasha learns that the twin sister she absorbed when she was pregnant is how her orderly existence actually got started.
That, however, does not account for the time gaps in her practice routine or the recollections she has of things she most definitely did not do with Isaac.
The stunning, realistic, and incredibly moving work by Sylvia Plath about a woman who becomes insane
Esther Greenwood is incredibly intelligent, attractive, talented, and accomplished, but she may be slowly losing it for good.
Sylvia Plath skillfully immerses the reader in Esther's breakdown in her renowned and timeless masterpiece with such intensity that her insanity seems palpably real, even sensible, and as approachable an experience as going to the movies.
The Bell Jar is an astonishing achievement and a disturbing American classic because it delves deeply into the darkest and most terrifying parts of the human brain.
With himself, Andrew Winston Winters is at war.
He has certain traits with Win, the lonely adolescent banished to a seclusion Vermont boarding school following a tragic family event. the person who, at any cost, excludes all of his peers.
He possesses traits of the aggressive, irascible young kid Drew.
The youngster who, over a disastrous summer with his brother and his cousins, suffered from a secret so horrifying that it drove three kids to commit the unspeakable.
Andrew fights the hurt of his past and the loneliness of his present over the course of one night while stranded at a party in the middle of the New England woods.
He will either make peace with the most fundamental truth that choosing to live may mean so much more than not dying or he will give his sanity to the wild darkness inside his thoughts before the morning rises.
You by Caroline Kepnes
Joe Goldberg does what any reasonable person would do when a stunning, ambitious writer walks into the East Village bookstore where he works: he searches the name on her credit card.
In New York City, there is just one Guinevere Beck. She has a public Facebook page and often updates her Twitter account, giving Joe all the information he requires.
She goes by Beck among her friends, attended Brown University, resides on Bank Street, and will be at a Brooklyn bar tonight—the ideal setting for a "chance" encounter.
As he covertly and obsessively seizes control of Beck's life, Joe manipulates a series of events to ensure that she ends up in his arms.
Joe gradually transforms from stalker to boyfriend, becoming Beck's perfect companion and discreetly removing any obstacles in their way, even if it means killing.
Every morning, Rachel rides the same commuter train. She is aware that it will consistently wait at the same signal in front of a row of backyard gardens.
Even the residents of one of the houses have begun to give her the impression that she knows them.
Jessica and Jason, she refers to them as. She believes that their life is ideal. If only Rachel could experience such joy.
Then she notices a startling sight. The train won't go on for another minute, but that's ample time. Everything has changed now.
Now Rachel has the opportunity to actively participate in the lives she has previously merely observed. She is much more than simply the girl on the train, as they will now realize.
Thirteen-year-old Briony Tallis sees her elder sister Cecilia flirt briefly with Robbie Turner, a servant's son and Cecilia's childhood acquaintance, on a steamy July day in 1934.
However, Briony's faulty understanding of adult motivations combined with her blazing literary talent results in a crime that will drastically alter everyone's life.
Atonement captivates the reader on every imaginable level as it follows the consequences of that murder through the turmoil and horror of World War II and until the end of the twentieth century with an ease and authority that distinguish it as a true masterpiece.
A beautiful story with all the provocation we've come to expect from this master of English writing, Ian McEwan's symphonic book of love and war, childhood and class, guilt and forgiveness, offers all the gratification of a great read.
Rebecca by Daphne Du Maurier
The story opens in Monte Carlo, when the handsome widower Maxim de Winter unexpectedly proposes marriage to our heroine, taking her by surprise.
She is a lady's maid who is orphaned and in awe of her good fortune.
She doesn't really comprehend the size of the shadow his deceased wife would throw over their life until they arrive to his expansive country house, where she is confronted with a persistent evil that poses a danger to their marriage from beyond the dead.
Barbara Covett, a schoolteacher, had lived alone up until Sheba Hart, the new art teacher at St. George's, made friends with her. But as one romance grows, so does another.
Sheba has started an unlawful contact with a student who is underage.
When the incident becomes a media circus, Barbara attempts to defend her friend in a piece of writing, but in doing so, she accidentally reveals not just Sheba's secrets but also her own.
The stunning, realistic, and incredibly moving work by Sylvia Plath about a woman who becomes insane
Esther Greenwood is incredibly intelligent, attractive, talented, and accomplished, but she is also progressively losing ground possibly for the final time.
Sylvia Plath skillfully immerses the reader in Esther's breakdown in her renowned and timeless masterpiece with such intensity that her insanity seems palpably real, even sensible, and as approachable an experience as going to the movies.
The Bell Jar is an astonishing achievement and a disturbing American classic because it delves deeply into the darkest and most terrifying parts of the human brain.
Lauren, a seventeen-year-old, keeps seeing images of missing females.
The only thing these ladies have in common is that they are all seventeen and have vanished without a trace.
Impossible questions require immediate solutions, such as "Why are the females communicating to Lauren?" while Lauren tries to escape her waking nightmares.
How can she assist them? So, is she up next? Things start to make sense as a result of Lauren's hunt for clues, and when a near-death experience puts Lauren in the hospital, a startling realization completely alters the situation.
At a hospital, Amber gets up. She can't move. She cannot speak. Her eyes refuse to open. She can hear everyone nearby, but they are clueless.
Amber is unsure of what happened, but she believes her spouse could have been involved.
Is anything genuinely a fraud if you think it's true? questions this brilliant psychological thriller.
It switches back and forth between the week leading up to her accident, her paralyzed present, and a number of childhood journals from two decades earlier.
My name is Amber Reynolds. There are three things you should know about me:
1. I'm in a coma.
2. My husband doesn't love me anymore.
3. I deceive occasionally.
As she nears her university graduation in upstate New York, Lana Granger accepts a position in the community caring after eleven-year-old Luke.
Luke, a deceptive person who has been expelled from schools all around the country, is used to having the upper hand.
He enjoys playing games. But he could have found his match in Lana. Has Lana met hers, or not?
mostly because Lana lies.
She has lied so much about her origins and identity that even she is unable to recall the reality.
Then Beck, Lana's best friend, unexpectedly vanishes, and Lana's alibi for the night of Beck's disappearance doesn't line up with the statements of the witnesses.
Lana is now caught in the act of lying once more—to herself, to the police, and to her friends.
Nearly anything will be done by Lana to prevent the truth from leaking about her final night with Beck or anything else.
However, it might not be sufficient to keep her stunning revelations hidden. However, Lana's falsehoods are all known to someone. And they are eager to share.
A gripping debut that will keep readers wondering until the shocking conclusion, evoking old fan favorites like One of Us Is Lying and the cherished Agatha Christie classics.
All of them received invitations to a scholarship banquet, only to find out it was a ruse. A bomb, a poison syringe, and a message warning that they had an hour to choose a victim or else everyone would perish were placed in the room where they were locked up.
Amber Prescott is determined to leave the room alive, but it could be more difficult than she thinks. Nobody knows how they are all related or why someone would want them all killed.
Everyone is concealing something as they go back over the last year to identify the possible triggers for their captor's ultimatum.
Grown by Tiffany Jackson
Grown is a piercing analysis of misogyny, rape culture, and the vulnerability of young black girls by exposing the underbelly of a difficult debate.
A must-read for everyone in the #MeToo age, this book is groundbreaking, heartbreaking, and important. Dhonielle Clayton, author of The Belles, a New York Times bestseller.
Award-winning novelist Tiffany D. Jackson creates yet another gripping, straight-out-of-the-news mystery that reveals terrible truths hidden in plain sight and celebrates the strength of a young woman's voice.
Enchanted Jones' aspirations of becoming a well-known singer are realized when iconic R&B performer Korey Fields notices her during an audition.
Up until Enchanted wakes up with no recollection of the previous night and blood on her hands. Who was Korey Fields' murderer?
Enchanted's nightmares had already replaced her dreams before there was a dead corpse.
Because Korey had a tyrannical dark side hidden underneath his charisma and fame.
Now that he's dead, the cops are at the door, and Enchanted is the likely suspect.
A suspenseful ghost story called The Walls Around Us is recounted in two voices, one of whom is still alive.
Violet is an 18-year-old dancer who is just days away from living the life of her dreams when something threatens to reveal the startling reality of what she has accomplished.
Amber has been imprisoned behind the walls of a juvenile correctional facility for females for so long that she is unable to comprehend life outside.
Orianna, who holds the secret to solving all the girls' most sinister questions, connects these two universes.
What actually occurred the night when Orianna intervened to protect Violet from her tormentors?
What actually transpired at Aurora Hills on those two weird nights? If not in this life, when will Amber, Violet, and Orianna receive the justice they deserve?
Daphne's new life is very different from the one she was living in Westchester, where she and her husband had recently welcomed daughter Chloe.
Daphne makes an effort to be a good mother right away, but she is troubled by pessimistic ideas and depressing emotions that make her believe she may damage her own kid.
Until she met Laurel Hobbes, Daphne's downward spiral felt inevitable after being diagnosed with Post Partum Mood Disorder.
It seems as though Daphne Marist and her young daughter Chloe have entered a completely different universe when they approach the gravel driveway leading to the home of Daphne's new employer.
The stone home, which is hidden by beautiful landscaping just outside its boundary and is tucked away in the Catskills, like a scene from a fairy tale.
Using an assumed identity and false credentials, Daphne was able to obtain the live-in employment without anyone knowing that she was fleeing a domineering husband who had threatened to kidnap her daughter.
Laurel, who also has a daughter named Chloe, possesses all of the qualities Daphne lacks: charm, sophistication, and courage.
They quickly develop a close bond and start sharing secrets they had believed they would never divulge.
They soon begin to talk, dress, and appear similar, and their lives begin to strangely and unsettlingly mimic one another.
But Daphne discovers only too late that having Laurel as a friend will have a surprising cost one that will ultimately bring her to that imposing home in the Catskills where horrible, long-hidden facts will be revealed.
Jenna Gray's existence transforms into a nightmare in an instant. Her only chance of moving on is to quit all she knows and start again.
In an effort to get away, Jenna relocates to a quiet cottage on the Welsh coast, but she is constantly plagued by her anxieties, her sorrow, and the memories of a brutal November night that fundamentally altered her life.
Jenna gradually starts to see that her future may be happy. But she is going to face the repercussions of her past, which will be catastrophic.
Two couples meet for supper at a chic restaurant on a sunny evening in Amsterdam.
The talk continues as a mild hum of polite speech about the boredom of work and the triviality of the holidays in between mouthfuls of food and over the polite scrapings of silverware.
However, there are dreadful things that need to be expressed behind the hollow words, and the knives are getting sharper with every fake grin and every new direction.
Each couple has a son who is fifteen years old. The two boys are connected by their shared responsibility for a single heinous deed, which has resulted in a police investigation and rocked the safe, secure lives of their families.
The topic of their children eventually comes up as the meal reaches its gourmet high point.
Each pair demonstrates how far they are willing to go in order to defend the people they love when politeness and friendship break down.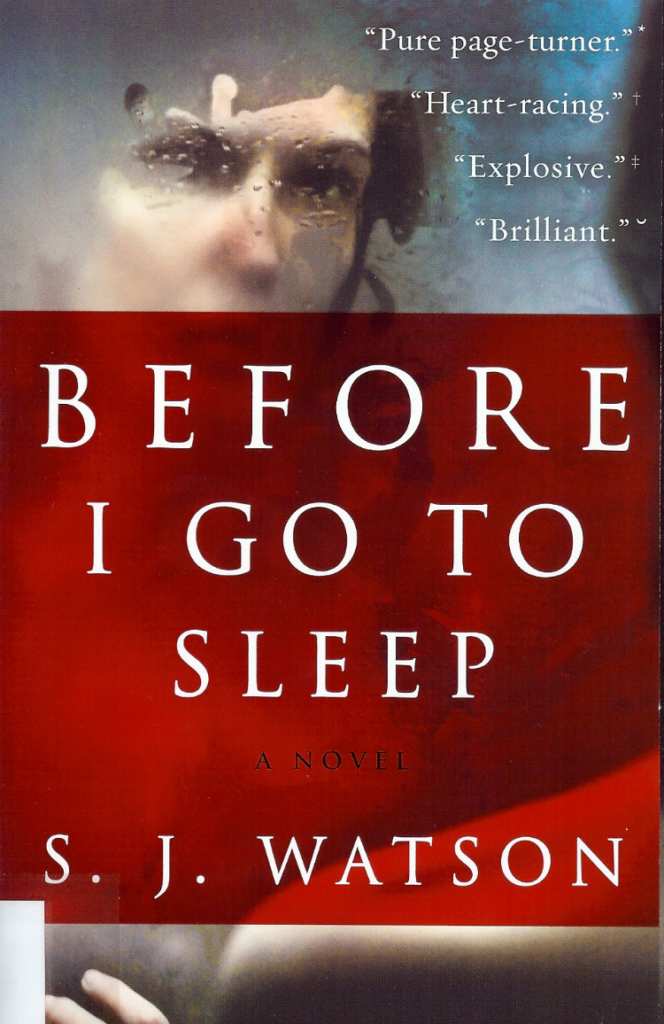 Every morning, Christine awakens in a strange bed with a strange man.
A strange, middle-aged visage appears as she looks in the mirror.
Every morning, the guy she has woken up with has to tell her that he is Ben, that he is her husband, that she is 47 years old, and that a tragic tragedy 20 years ago has destroyed her capacity to create new memories.
Christine had to start again every day in order to piece together her history. The reality also appears increasingly implausible as she draws closer to it.
Annaliese Rose Gordon entered a high school party after stumbling out of the woods on a crisp autumn night. The woman was yelling. saturated with blood. She then disappeared.
Annaliese is discovered lost on a road hundreds of miles distant a year later. She doesn't recognize herself.
She has no idea how she arrived there. She is only aware of one thing: She isn't Annaliese Rose Gordon in real life.
Annaliese is now plagued by odd visions and fragmented recollections. Reminiscences of a foolish, desperate wish, a bloodied razor as well as the faces of other females who vanished.
Until she can discover the dark mysteries of her history, Annaliese will never be able to break free of the violent, never-ending cycle that is revealed as her fragmented memories come together piece by fragment.
Spring Break of the final year is now. On a wild vacation to Aruba that promises to be the fun of their life, Anna, her boyfriend Tate, her closest friend Elise, and a few more close friends are leaving.
However, Anna finds herself imprisoned in a nation that is not her own and forced to defend herself against nasty and demeaning charges after Elise is discovered brutally killed.
Anna learns the terrible facts about her friendships, the perilous nature of truth, and the pain of young love as she sets out to locate her friend's killer.
It becomes apparent that everyone around her believes she is not just guilty but also dangerous while she waits for the judge's ruling.
When the reality is revealed, it is startling beyond all comprehension.
This mind-blowing work's alienated narrator is as unusual as its voice. It has become a cult classic since David Fincher turned it into a movie.
The book's narrator has a distinctive tone. It has a voice that, while accurately interpreting the dehumanizing impact of materialism on contemporary life, is disconcerting.
Palahniuk's storytelling is incredibly intriguing, nonlinear, and razor-sharp.
The beginning of it all occurs when sixteen-year-old Laurel Nicolson observes her mother Dorothy kill a guy with a knife on a peaceful summer day.
Dorothy's life during World War II is expertly traced by Kate Morton in her novel.
Your curiosity will grow as you discover more about Dorothy. You'll adore this book if you enjoy deciphering how a story unfolds. The finale eluded me, at least.
Death is a name given to Substance D for a reason. It is the most dangerous narcotic that have ever made it onto LA's streets.
It breaks down the connections between the two hemispheres of the brain, resulting in total and irreversible brain damage after which disorientation sets in.
Bob Arctor, a narcotics agent operating undercover, is eager to identify the main source of supply.
Arctor must pretend to be a user in order to discover any type of leads, and without realizing it, he gradually becomes just as addicted to drugs as the addicts he works with.
Lolita by Vladimir Nabokov
The twelve-year-old, silky-skinned daughter of his landlady, Lolita Haze, has captured the heart of scholar, aesthete, and romantic Humbert Humbert.
Humbert suffers immensely in the name of love, reluctantly consenting to wed Mrs. Haze simply to be near Lolita.
However, when Lolita begins to seek attention elsewhere, Humbert will drag her off on a frantic cross-country misadventure.
Lolita is an impeccable, indelible masterwork of obsession, delusion, and passion that is outrageous, colorful, heartbreaking, and full of clever wordplay.
Heathcliff has always been my greatest inspiration. I should be the same even if all other failed and he survived.
My name is Heathcliff, Nelly! Not as a pleasure…but as my own existence, he is constantly on my mind.
Emily Bronte wrote just one book, Wuthering Heights, and was thirty when she passed away a year after its release.
It's a somber Yorkshire tale about a love that can endure the passing of time and death, but it's also a passionate vision of metaphysics that starkly contrasts nature and society, as well as heaven and hell.
It has emerged as a classic work of English literature because it is distinctive, mysterious, and has enduring appeal.
A group of intelligent, quirky misfits at a prestigious New England college discover a way of thinking and living that is quite different from the mundane lives of their colleagues thanks to the influence of their charismatic classics professor.
However, when they cross the line into immoral behavior, they progressively go from infatuation to deceit and betrayal until finally and inexorably turning evil.
Aaron Soto is having a hard time finding happiness after a family tragedy left him traumatized.
With the help of his girlfriend Genevieve, Aaron is starting to recollect what joy may feel like this summer, but it's Thomas, his new best buddy, who truly encourages Aaron to confront his past and his future.
Aaron learns facts about himself that threaten to upend his newly-found serenity as Thomas and Aaron become closer.
He might be able to straighten himself out using a cutting-edge memory-altering technique provided by the Leteo Institute. But what if doing so causes him to lose sight of who he really is?
Ruby Gill was murdered at a hip restaurant in New Delhi seven years ago by Vivek "Vicky" Rai, the playboy son of the UP Home Minister, only because she wouldn't give him a drink.
Now Vicky Rai is dead, having been murdered at his farmhouse during a celebration of his acquittal.
Every single visitor is searched by the police. Six of them are found to be in possession of firearms.
We follow Arun Advani, India's most well-known investigative journalist, as the lives of these six suspects a dishonest bureaucrat, an American tourist, a member of a stone-age tribe, a Bollywood sex icon, a mobile phone thief, and an ambitious politician unfold before our eyes in this complex murder mystery.
Each has an equal chance of having fired the shot. Vikas Swarup's much anticipated second book, which was inspired by real-life incidents, is both a page-turner and an incisive look into the heart and soul of modern India.
I hope we have satisfied your curiosity. Check out this page for more collections of interesting books.