Poems about High School to make you have Memories
Poems about High School – Whether you're about to graduate high school yourself, or you're just looking for a graduation poem to express your sentiments for a special high school graduate, the following poems for graduation offer some nice options.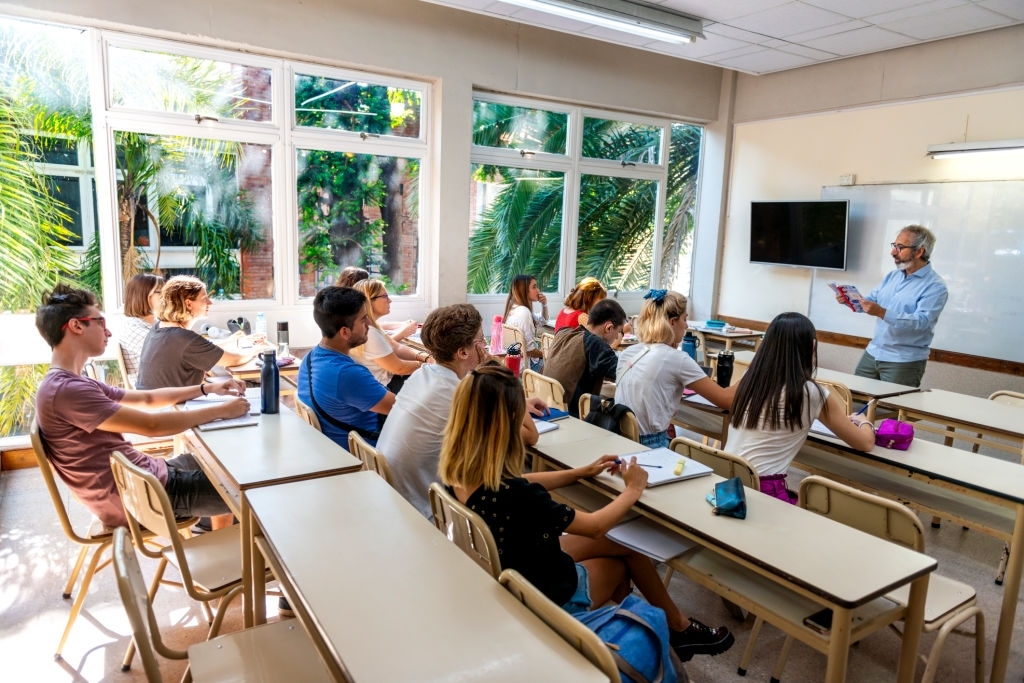 1. Here I Sit
Here I sit
In a class I don't want to be.
May be pointless to admit.
What do they want me to see?

Here I play
On a field I call my own.
If they let me, I would stay,
But they wouldn't leave me alone.

Here I write
As I leave the world behind.
I finally begin to find my light,
But they wouldn't give me the time.

Here I lay
And wonder why I try
To fit their perfect mold of clay
As the morning draws nigh.

Here I sit
Again in a class I don't want to be,
In the mold I will not fit.
How can I get them to see?
– Poem by Seth Jensen
2. Standing Tall
I put on this act,
as I walk through the halls looking like I don't care.
People talk behind my back,
like I'm not even there

They call me slut, they call me whore,
and frankly I just can't take it anymore.
They don't know me at all,
and I won't let them see me fall.

They don't see the feelings that I hide.
Do they realize how much it hurts?
They don't see what's bottling up inside.
Do they realize they shouldn't talk dirt?

So many things left unsaid.
So many reasons why my insides feel dead.
Why would he do this to me?
Why did God choose my family?

I walk through the halls with a stumble,
realizing I'm about to fall.
The worst is happening I say with a tumble,
I can't do this, I have got to stand tall.
– Poem by Tabitha Houghton-Smith
3. That's School
The pressure of expectations
Expected to behave when all you want to do is fool around
Expected to score A's when you are too lazy to study
Expected to listen in class when all you want to do is gossip
That's school

Oh the boredom
Having to listen to boring lectures
Having to sit in silence
Having to do work when all you want to do is sleep
That's school

The friends who we love
The countless jokes and laughs
The countless fun times
The countless memories
That's School

In the morning we don't want to go
At the end of the day, you are glad you did
The lessons learned and the good times
You realize school is not so bad
– Poem by Nina Chappelow
4. Eating Poetry
Ink runs from the corners of my mouth.
There is no happiness like mine.
I have been eating poetry.

The librarian does not believe what she sees.
Her eyes are sad
and she walks with her hands in her dress.

The poems are gone.
The light is dim.
The dogs are on the basement stairs and coming up.

Their eyeballs roll,
their blond legs burn like brush.
The poor librarian begins to stamp her feet and weep.

She does not understand.
When I get on my knees and lick her hand,
she screams.

I am a new man.
I snarl at her and bark.
I romp with joy in the bookish dark.
– Poem by Mark Strand
5. This Is Just To Say
I have eaten
the plums
that were in
the icebox

and which
you were probably
saving
for breakfast

Forgive me
they were delicious
so sweet
and so cold
– Poem by William Carlos Williams
6. Your Day Has Arrived
Graduation day is finally here,
And so now ends your high school career.
Always remember the friends you hold dear,
And look toward your future without any fear.

This is the day you've been preparing for
Since the day you walked through that first classroom door.
Now it is time to say goodbye,
And spread your wings – you're ready to fly.

So shed a tear and share a smile,
And be sure to remember all the while,
That although it may now be time to move on,
Today's memories will last your whole life long.
– Poem by Anonymous
7. My Cap and Gown
When I thought about my graduation,
I was never sure how I would feel.
It always seemed like a far off dream;
Putting on my cap and gown just made it real.

We're all lined up in the hallway,
And the orchestra is beginning to play.
It's time to get this show on the road;
The next stage of our lives begins today.
– Poem by Anonymous
8. Introduction to Poetry
I ask them to take a poem
and hold it up to the light
like a color slide

or press an ear against its hive.

I say drop a mouse into a poem
and watch him probe his way out,

or walk inside the poem's room
and feel the walls for a light switch.

I want them to waterski
across the surface of a poem
waving at the author's name on the shore.

But all they want to do
is tie the poem to a chair with rope
and torture a confession out of it.

They begin beating it with a hose
to find out what it really means.
– Poem BY BILLY COLLINS
9. A Day
I'll tell you how the sun rose, —
A ribbon at a time.
The steeples swam in amethyst,
The news like squirrels ran.

The hills untied their bonnets,
The bobolinks begun.
Then I said softly to myself,
"That must have been the sun!"

But how he set, I know not.
There seemed a purple stile
Which little yellow boys and girls
Were climbing all the while

Till when they reached the other side,
A dominie in gray
Put gently up the evening bars,
And led the flock away.
– Poem by Emily Dickinson
10. Hanging Fire
I am fourteen
and my skin has betrayed me
the boy I cannot live without
still sucks his thumb
in secret
how come my knees are
always so ashy
what if I die
before morning
and momma's in the bedroom
with the door closed.

I have to learn how to dance
in time for the next party
my room is too small for me
suppose I die before graduation
they will sing sad melodies
but finally
tell the truth about me
There is nothing I want to do
and too much
that has to be done
and momma's in the bedroom
with the door closed.

Nobody even stops to think
about my side of it
I should have been on Math Team
my marks were better than his
why do I have to be
the one
wearing braces
I have nothing to wear tomorrow
will I live long enough
to grow up
and momma's in the bedroom
with the door closed.
– Poem BY AUDRE LORDE
High school contain soo many memories, its important we cherish the time that we are in high school. Because the memories will definitely last forever. These poems are intended for high school. We do hop you enjoyed your read.
Daily Time Poems.